Public Health Demands Advocacy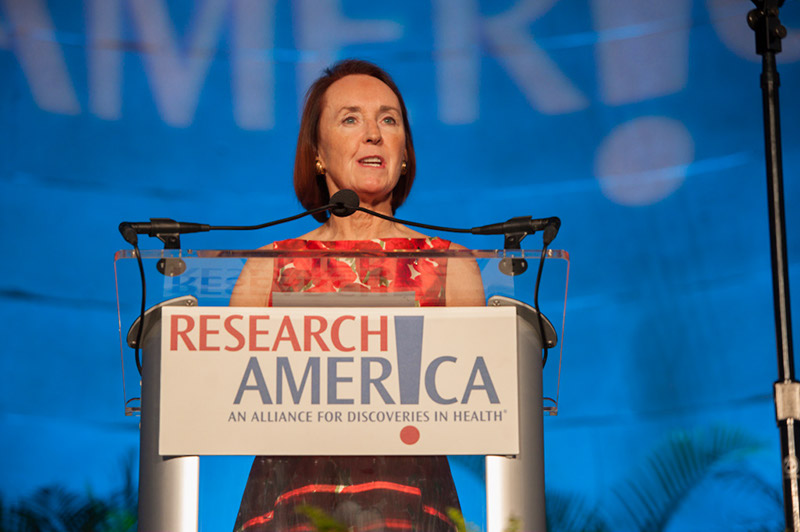 Dear Research Advocate:
News broke this week that the Democratic Republic of the Congo (DRC) is struggling with a still-rising death toll due to Ebola, claiming more than 139 lives since July and spreading beyond the DRC. Meanwhile in the U.S., public health experts are working day and night to understand and overcome acute flaccid myelitis (AFM), now affecting children in 22 or more states.
Ebola and AFM are public health crises today. It is predictable that there will be more unexpected crises on top of ongoing threats like the opioid epidemic, the increasing prevalence of obesity, chronic diseases and more. Which is why it defies common sense that investment in global health and in our nation's premier public health agency, CDC, waxes and wanes, increasing in response to crises, then contracting to austerity levels, as if each emergency is the last one and public health vigilance isn't a 24/7 job.
What are the implications for advocacy? One is that we have far more work to do to raise awareness about the profound significance of public health research, practice, and readiness, including that devoted to global health threats, and not only because they have before and could again so easily reach the U.S. Beyond the normative case, global health threats bear importantly on global economic and social stability, and global instability has significant fiscal and national security implications for the US.
One way to raise awareness is coming up soon. Please join us in preparing for Public Health Thank You Day on November 19. This is a day to reinforce the importance of addressing threats here in the U.S. and around the world, and to express our gratitude to those whose life's work is to protect and advance the health and safety of others. There is strength in numbers; I hope your organization will join us as we thank not only the individuals fighting Ebola and AFM, but those tackling the opioid crisis, antimicrobial resistance, obesity, and more. Email Sara at schang@researchamerica.org to become a partner today.
Speaking of our partners, we are grateful to be working in partnership with the more than 200 organizations that signed onto a letter to Senate/House Labor-H appropriations subcommittee leaders thanking them for securing a $2 billion increase for NIH, as well as net increases for CDC and AHRQ, and for helping to achieve passage of the Labor-H/Defense minibus on a timely basis. Unfortunately, final FY19 funding levels have not been signed into law for NSF and FDA; both agencies are currently flat-funded under a Continuing Resolution (CR) that expires on December 7. Watch this space for related advocacy opportunities.
Regarding NSF, as this report describes, a total of 236 Nobel laureates have received grants from NSF and other federal agencies. A terrific advocacy talking point!
Two challenging—and intertwined—topics were addressed during the second day of the National Academy of Medicine's (NAM) annual meeting, which was open to the public: defeating cancer and addressing prescription medicine access and affordability. How to both propel medical progress and ensure patients and our nation as a whole can benefit from it? About being asked to chair NAM's report "Making Medicines Affordable," Lockheed Martin Retired Chair and CEO Norm Augustine joked: "These problems are so difficult it was necessary to find an actual rocket scientist to lead the study." DHHS Secretary Alex Azar announced new regulations from the Administration designed to "…bring down costs without slowing innovation and while empowering patients." The public comment period for the proposal, which would require the posting of list prices in direct-to-consumer advertising of drugs and biologics, will be open until December 17, and can be accessed here. (The Secretary's remarks are captured on video #29 in the NAM annual meeting link above).
Please join Research!America for a briefing on Thursday, November 8, 2018 from 10:00-11:30 a.m. EST at AAAS (1200 New York Ave, NW in Washington, DC) as we explore the implications of the midterm elections for R&D. We will hear from Reid Wilson, national correspondent for The Hill newspaper; and from a panel featuring distinguished Research!America board members moderated by Yamiche Alcindor, White House correspondent for the PBS NewsHour. Registration is now open!
Sincerely,
Mary Woolley