Vote (early or not) and advocate often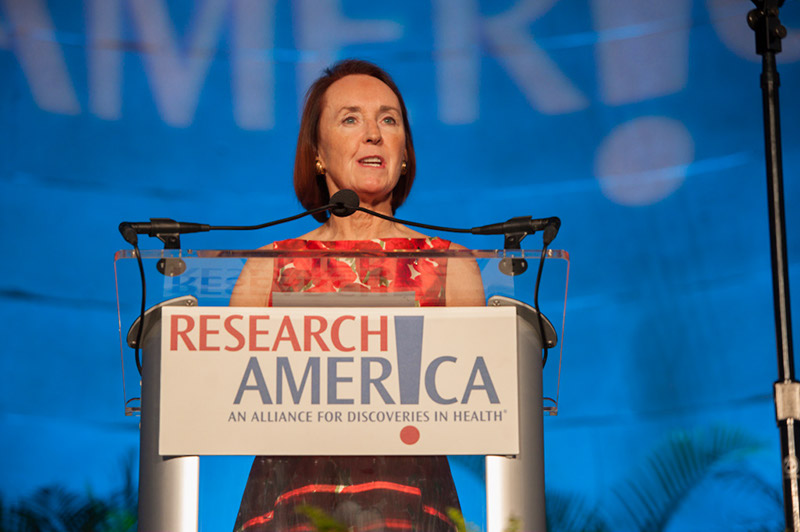 Dear Research Advocate:
After Tuesday's election, we may or may not know the exact composition of the 116th Congress, as there are likely to be some very, very close races. But there is little doubt that the picture will be clearer than it is now when it comes to the policy dynamics next year — and that is what our post-election briefing on Thursday, November 8 from 10:00 to 11:30 a.m. EST at AAAS (1200 New York Ave, NW in Washington, DC) is all about. Register now!
If history is any guide, the magnitude of change in Congress will affect the prospects for completing unfinished business during the lame-duck session of Congress; not surprisingly, the more turnover, the harder it is to build momentum. That's significant, because several imperatives need attention before a new Congress takes office in January. It's vital to urge the lame-duck Congress to 1) repeal the medical device tax; 2) complete the FY19 appropriations process so that agencies like NSF and FDA can move forward with their new budgets in place; and 3) confirm Dr. Kelvin Droegemeier as the new Director of the White House Office of Science and Technology Policy (OSTP). After the elections take place, check out the Advocacy section of our website for user-friendly ways of weighing in on each of these issues.
You might have seen the American Society of Clinical Oncology's (ASCO) recently commissioned national cancer opinion survey revealing that two-thirds of Americans support more robust federal investment in cancer research, even if it means higher taxes. A Research!America commissioned survey produced similar results for medical research generally. To me, these findings speak clearly to our national values. Cancer and a plethora of other diseases and conditions rob Americans and populations across the globe of hope, productivity and time. Of course we should be investing more to defeat these threats.
Two steps in that direction: ensure that freshman members of Congress hear from many stakeholders that public and private sector-driven R&D is a top national priority; and, start now to work this same priority into the 2020 election year conversation. More to come from us on both, but in the meantime, be sure to write or tweet your new or newly re-elected representatives to congratulate them, thank them for serving the public's interest, and make your asks.
On October 25, the President announced a CMMI demonstration project to test "reference pricing" for drugs and biologics covered under Medicare Part B. Reimbursement rates would be based on foreign pricing; specifically, the average of the prices in effect in 18 nations. The public comment period for this proposal runs until December 31, 2018. We learned this week that the President might be unveiling additional drug pricing-related proposals in the coming weeks. We will share updates as we learn more.
Last Friday at the Brain and Behavior Research Foundation (BBRF) annual symposium, Dr. Altha Stewart of the University of Tennessee Health Science Center and President of the American Psychiatric Association held an auditorium of several hundred in the palm of her hand as she discussed the health inequities that stem from social determinants. She urged the audience to help dispel the notion that health-compromising social determinants are inevitable, in part by reframing (or "right-framing") the research, policy and on-the-ground interventions needed to address them as a viable facet of cost- and life-saving prevention.
In addition to featuring new research by their grantees, BBRF also gave a platform (as well as an award) to Judge Steven Leitman for his pioneering work that dramatically reduced the incidence and cost of serious mental illness in Miami jails. Talk about overcoming a seemingly intractable challenge! Dr. Stewart and Judge Leitman are inspirations for action and advocacy, both of which begin with believing in better.
If you are a Research!America Alliance member, be sure to register here for our next alliance member meeting on Wednesday, November 14, 2018 from 11:00 a.m. to 12:00 p.m. EST at AcademyHealth. In addition to brainstorming advocacy strategies, we are hosting Dr. Kelly Gebo, Chief Medical and Scientific Officer with NIH's All of Us program for an update on this groundbreaking, nationwide clinical research project.
Sincerely,
Mary Woolley