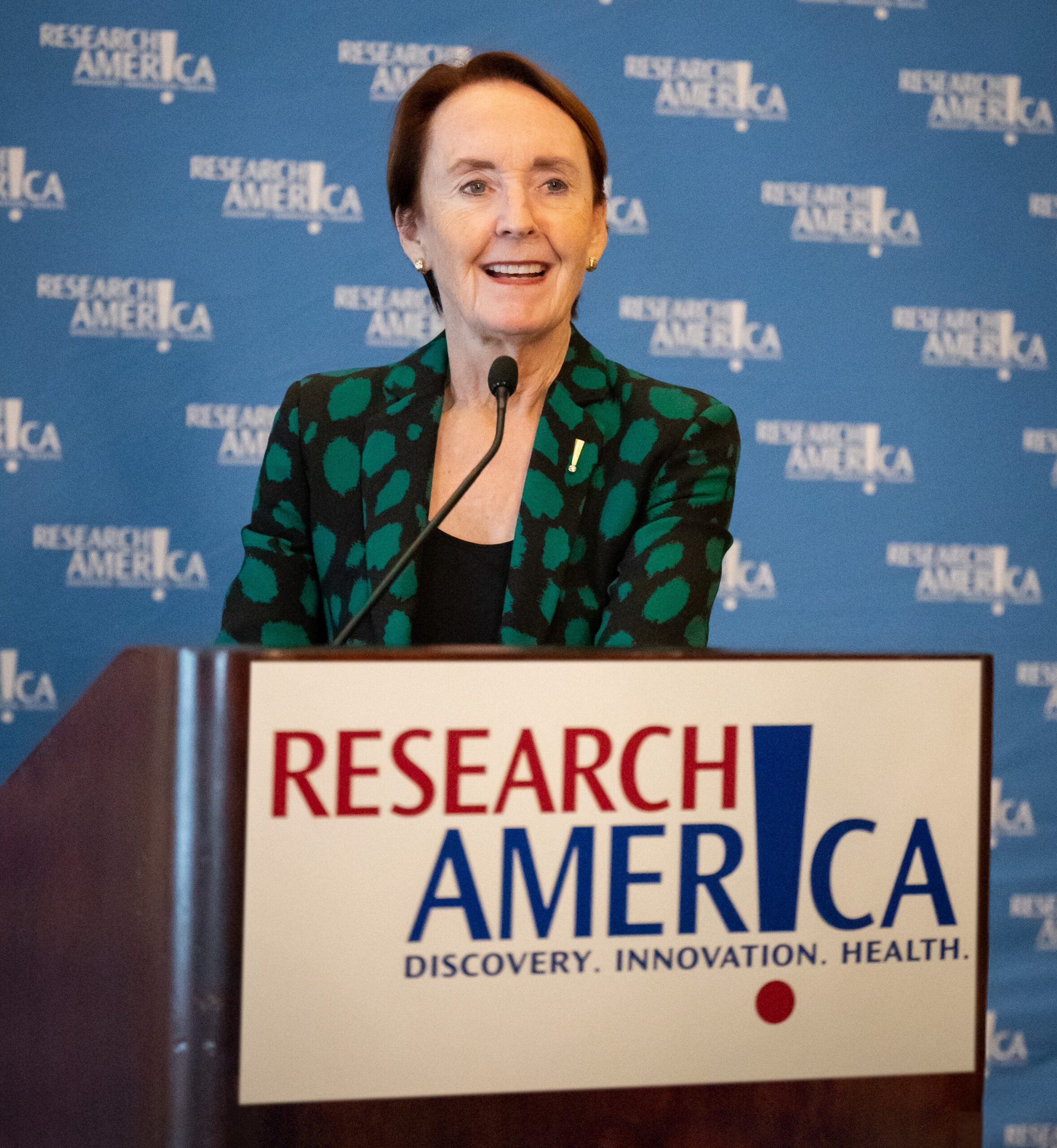 A Gallup poll released just last month shows Americans continue to lose confidence in major institutions, including our medical system. Confidence in the U.S. medical system has dropped by 10% (44% in 2021 to 34% in 2023), a larger drop than any other institution except the Presidency. Small business commands the highest level of confidence.
Confidence improves when the questions ask about individuals rather than institutions. Our January 2023 national public opinion survey indicates that scientists, health care providers, and public health officials remain trusted sources of health information. We've long maintained that public engagement by individual members of the science and health community is an important part of the answer to bolstering public confidence in institutions; it's time to place a higher priority on assuring that members of these valued professions are empowered to engage the public. (We're working on this – stay tuned – and send suggestions to Jenny Luray.)
On the Hill: Before adjourning for the August congressional recess, the Senate Appropriations Committee approved all 12 FY24 appropriations bills, and the House Committee approved 10 with the remaining two bills marked up in subcommittee, but not yet by the full Appropriations Committee. Only one bill, the FY24 Military Construction, Veterans Affairs, and Related Agencies, has passed the full House. There are major funding differences between each body's bills, with the House bills coming in far below the spending levels agreed to in debt limit legislation passed earlier this year, so Congress has major differences to resolve. Review our budget chart laying out the numbers for federal research agencies to see what we are up against when Congress returns after Labor Day – with the Senate in session 17 days and the House just 12 days before the new fiscal year begins October 1. 
Please take a moment to thank your Senators for acting on a bipartisan basis to avoid cuts in medical and health programs.
The Other End of Pennsylvania Avenue: The White House has launched the Office of Pandemic Preparedness and Response Policy (OPPR) to "coordinate and develop policies and priorities related to pandemic preparedness and response," building on the work done by the White House COVID-19 Response and Mpox Teams during the pandemic. Retired Major General Paul Friedrichs will serve as inaugural Director of OPPR, leading the charge in preparing the nation for future pandemic threats.  
New NIAID Director: Acting NIH Director Larry Tabak announced the appointment of Jeanne M. Marrazzo, MD, to lead the NIH's National Institute of Allergy and Infectious Diseases (NIAID). Dr. Marrazzo, who hails from University of Alabama at Birmingham,  has a stellar record and also big shoes to fill following former Director Anthony S. Fauci, MD, and Acting Director Hugh Auchincloss, Jr., MD. 
WHO Best Practices for Clinical Trials: Developing better health interventions and putting them into practice requires high-quality clinical trials. The World Health Organization is developing guidance on best practices for clinical trials. Your input will help improve research quality and coordination. Comments are due September 15.
New Clinical Trial Data on the Horizon: Speaking of clinical trials, did you know that a majority of Americans admire people who donate blood, admire those who indicate willingness to donate organs, and also, admire those who participate in clinical trials to determine the effectiveness of treatments? Part of the problem, as many surveys have shown, is that people too often aren't asked to participate in this vital research. We are collecting more data and tracking innovative new approaches to trials in the months ahead. We will share what we learn and urge you to tell us about your experience. 
Mark Your Calendars!:
Alliance Discussion:

On August 23, at noon ET, join us for a conversation with Erik Fatemi, Principal at Cornerstone Government Affairs, who will discuss the status of FY24 appropriations legislation, the differences between discretionary, mandatory, and entitlement spending, and so much more. Bring your questions!
2023 Forum: Straight Talk:

We're just a few weeks away from an event you won't want to miss. Our

2023 National Health Research Forum

, scheduled for September 19 and 20, will feature timely discussions with thought leaders from across the R&D ecosystem. Attendees can expect insightful exploration of research-related topics that affect populations worldwide. 
September 19 is fully virtual, from 9:30 a.m. to 6 p.m. ET.
September 20 is in-person at The George Washington University in Washington, D.C., from 1:30 to 5:30 p.m., with a networking reception from 5:30 to 7 p.m. to follow.
Discussion topics have been announced; keep an eye on your inbox as we will announce speakers soon. Thanks to our sponsors, there is no cost to attend. Register now to secure your spot!
ICYMI: Yesterday, we hosted Jon R. Lorsch, PhD, Director of the National Institute of General Medical Sciences at NIH, for an update on the Institute's contributions to achieving more sustainable and inclusive career paths for early career researchers, particularly those from underrepresented populations and Institutional Development Award Program states. Watch the conversation.