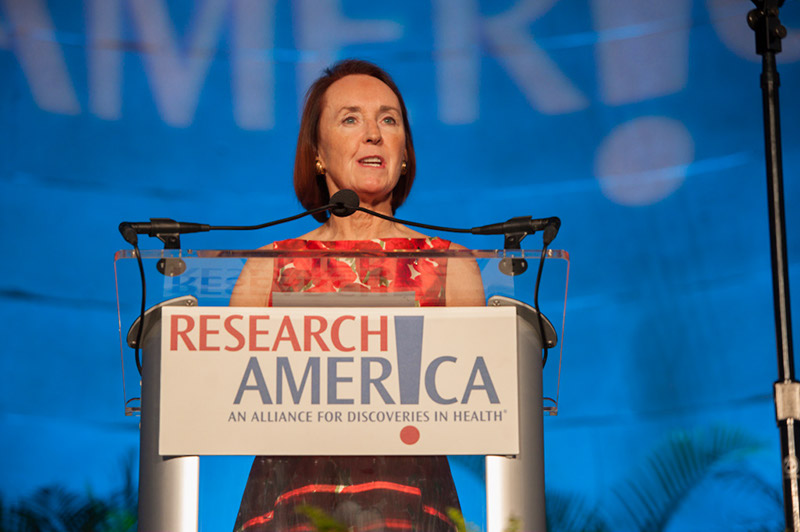 Dear Research Advocate,
This week's headlines about the coronavirus certainly underscore how nimble and prepared our federal research agencies must always be. It's a compelling reason health research agencies must be well-funded and well-coordinated.
The CDC, FDA, and NIH trifecta are on high alert, playing leading roles in global efforts to identify and contain the deadly virus. After Chinese researchers sequenced the virus' genome, they posted it in GenBank, a database managed by NIH. The CDC has submitted a diagnostic test to the FDA for use in select public health labs around the country. NIH is working with industry on a vaccine they hope to have ready for human trials in a few months. And there is no substitute for a high-functioning public health capability, as NIAID Director Dr. Tony Fauci told Politico earlier today (subscription required),"The key to any outbreak is good diagnostics and a solid public health response." 
This urgent threat is a call to action: Send a message about the value of public health and life-saving research to Congress. Use this link to reach out to your member of Congress. 
Moving from an infectious disease outbreak with global implications to improving the quality of day-to-day patient care in our country, the Agency for Healthcare Research and Quality (AHRQ) recently kicked off its 20th anniversary year. AHRQ funds research to improve the quality of healthcare and understand how to deliver it most efficiently. 
A national survey we recently commissioned (data soon to be published) shows that 65% of the public agrees research to examine outcomes, efficiency, and quality, safety and effectiveness in health care is "very important." Yet, despite its critical mission, AHRQ doesn't receive the recognition and funding it deserves. Listen to HHS Secretary Alex Azar's remarks and check-out AHRQ Director Gopal Khanna's blog post on this milestone anniversary.
Please access and share our newest fact sheet on autism. Our fact sheet series, supported by the Lasker Foundation, is designed to underscore the value of and need for public and private sector fueled research. Please download and share them all.
If you haven't yet made arrangements to attend our Annual Advocacy awards dinner on March 11, please join us to applaud the accomplishments of our award recipients. Learn more about each of our esteemed awardees through the interviews we will post each Tuesday from now until the event. With that, please meet Dr. Mike Levine, co-recipient of the Geoffrey Beene Foundation Builders of Science Award, and a giant in assuring vaccines save more lives. 
Lastly, if your organization is a Research!America member, please join our upcoming alliance meeting next Monday, January 27 from 2-3 p.m. ET either in person at Research!America headquarters or by phone by emailing Jacqueline at jlagoy@researchamerica.org and we'll send a calendar invite. Our guest speaker, Carl Maxwell, manager of advocacy with the American Chemical Society, will discuss the potential executive order regarding open access to scientific journal articles.
Sincerely,
Mary Woolley