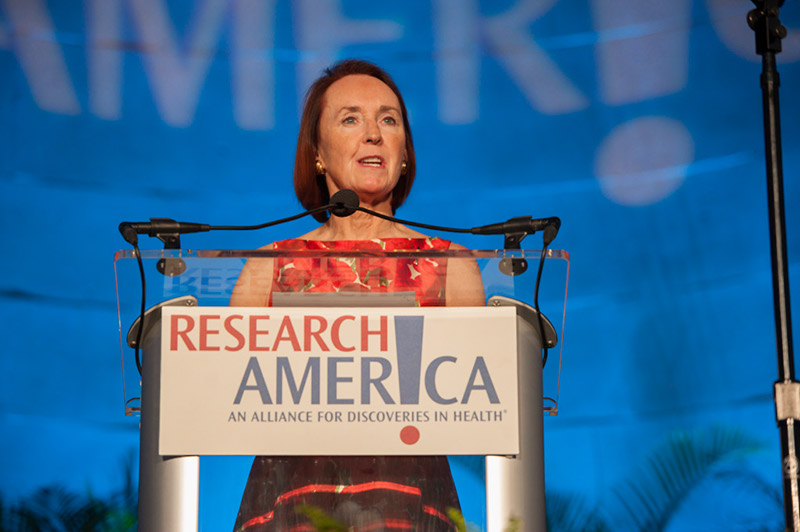 Dear Research Advocate:
During his State of the Union address, when President Trump laid out the goal of ending the HIV/AIDS epidemic in the U.S., it brought to mind the critical role research has played in making eradication even plausible.
Years and years of research and development in both the public and private sectors have yielded once-unimaginable diagnostics, treatments, prevention, strategies and public health surveillance tools. Relegating this scourge to the history books – in the U.S. and also worldwide – is a worthy goal indeed.
The president highlighted our nation's legacy of making "giant leaps of science and discovery." As we noted in our statement, we can't assume progress will continue without a significant federal commitment to research.
We must also make a renewed investment in our public health infrastructure, which has been poorly funded for years. A high-performing public health infrastructure is urgently needed not only to address HIV/AIDS but to respond to other persistent and emerging threats, not least, the opioid epidemic and the alarming resurgence of measles.
The President also proposed a ten-year plan to make strides against childhood cancers, the second leading cause of death in children after accidents. As with HIV/AIDS, decades of research in both the public and private sectors have reduced the toll of childhood cancers dramatically over recent decades, but there is more work ahead. Again, let's make sure this vitally important goal is backed by adequate funding along with public policies that facilitate discovery, development and delivery.
Before we leave the State of the Union – a shout-out to Rep. Haley Stevens (D-MI) who hosted a retired science teacher from her district as her guest. We're pleased Rep. Stevens and other science-savvy freshmen will be contributing as members of the House Science Committee.
Congress has just over a week to come up with a final FY19 funding package that provides science and health-focused agencies such as NSF and FDA with the budget needed to continue their critically important work. Use these editable advocacy tools to make the case.
Newly released patient safety data from the Agency for Healthcare Research and Quality (AHRQ) reveals that reductions in hospital-acquired conditions from 2014 to 2017 not only helped to prevent over 20,000 deaths, it also saved close to $8 billion in health care costs.
The AHRQ data (and AHRQ-funded research generally!) is relevant to a request from the Senate Health, Education, Labor and Pensions (HELP) Committee Chairman Lamar Alexander (R-TN) to a broad range of health care experts for their ideas to lower the cost of health care. The request for information (RFI) is due March 1. You can respond directly or e-mail Ellie (edehoney@researchamerica.org) for more information.
What are your plans on March 13? We hope you will join us at our Annual Advocacy Awards Dinner. We have an incredible group of awardees this year, including Senate and House Appropriations Committee Chairs Richard Shelby (R-AL) and Nita Lowey (D-NY). Look for an email invitation in the next few days or find out more now.
Sincerely,
Mary Woolley