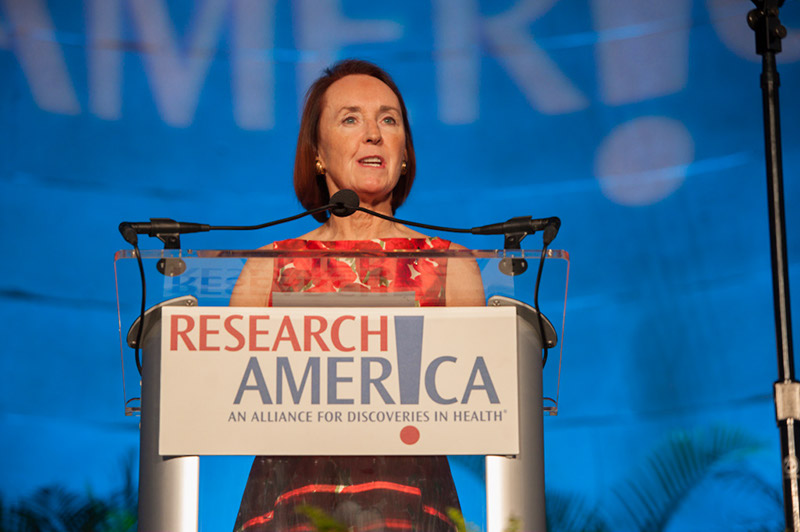 Dear Research Advocate,
This week was chock-full of federal appropriations activity bearing on the future of research, and ultimately, the future of health. While agency funding for Fiscal Year 2020 is far from resolved, some very positive and not-so-positive steps were taken by Congress. First, the Senate Appropriations Committee released its long-awaited Labor/HHS bill. The exciting headline is that NIH received a vital $3 billion increase, which, if enacted, would bring its total funding to $42.08 billion. The CDC, meanwhile, would receive an increase of only $180 million for a total budget of $7.46 billion. This increase is woefully insufficient to enable CDC's 24/7 vigilance and efforts to tackle the opioid crisis, measles, Ebola, and vaping-related lung infections — just a few current public health challenges. AHRQ would face a drastic cut of $82 million (reducing its total funding to $255 million), severely hampering research to improve the quality and efficiency of our health care system. Read our statement here.
Earlier today, the Senate Appropriations Committee passed the Ag/FDA appropriations bill, which included an $80 million increase for the FDA (for a total of $3.15 billion exclusive of user fees), a far too modest budget for an agency responsible for the oversight of our nation's drugs, medical devices, food and cosmetics; a quarter of our economy!
With the end of the fiscal year a mere five legislative days away, the House today passed a continuing resolution (CR), a stopgap measure to fund the government at current levels until November 21. The Senate is expected to follow suit next week. The House CR included a short-term extension for PCORI authorization, which is welcome news for advocates.
CRs (and especially a series of CRs, all too often the pattern) tie the hands of researchers and public health professionals, slowing the momentum of scientific discovery and public health progress. Stay tuned for the launch of a social media campaign in support of a speedy, bipartisan agreement on funding levels that create the most opportunities to drive innovation and save lives.
Clearly focused on the future of research conducted in the public's interest, Kelvin Droegemeier, PhD, Director of the White House Office of Science and Technology Policy (OSTP), issued a letter to the U.S. research community regarding undue foreign influence in research, announcing that meetings with researchers and students will take place over the next few months. The U.S. bioeconomy is also on OSTP's agenda; the office has released a request for information (RFI) to identify "notable gaps, vulnerabilities and areas to promote and protect" in the bioeconomy. Comments are due by October 22. Read more in the Federal Register.
Last weekend, I attended the 25th Annual Scientific Symposium and Music Festival for Brain Health at the Staglin Family Vineyard in Napa Valley. In addition to music (Sheryl Crow) and celebrities telling their stories (Glenn Close and Patrick Kennedy), scientists described astonishing new developments, including relief for treatment-resistant depression. The Staglin family has worked tirelessly over the years, including through One Mind, driving hard to help create a bright future for research, and thus a bright future for patients and their families. Kudos!
USA Today's weekend edition includes a "Future of Research" supplement to which we were pleased to contribute, with stories about children's cancer research, a celebrity scientist and more. It's now available online.
The future of research depends in large measure on public confidence and support. An innovative, crowd-sourced project on trust in medicine and medical breakthroughs is designed to make it easy for you to engage. U.S. Pharmacopeia (USP) and MIT Center for Collective Intelligence are partnering on TrustCoLab, an online platform in which participants will develop scenarios about how trust in medicine and health care will evolve between now and 2040. Findings will be published in spring 2020 at TEDMED. The application deadline is Friday, September 27.
Sincerely,
Mary Woolley