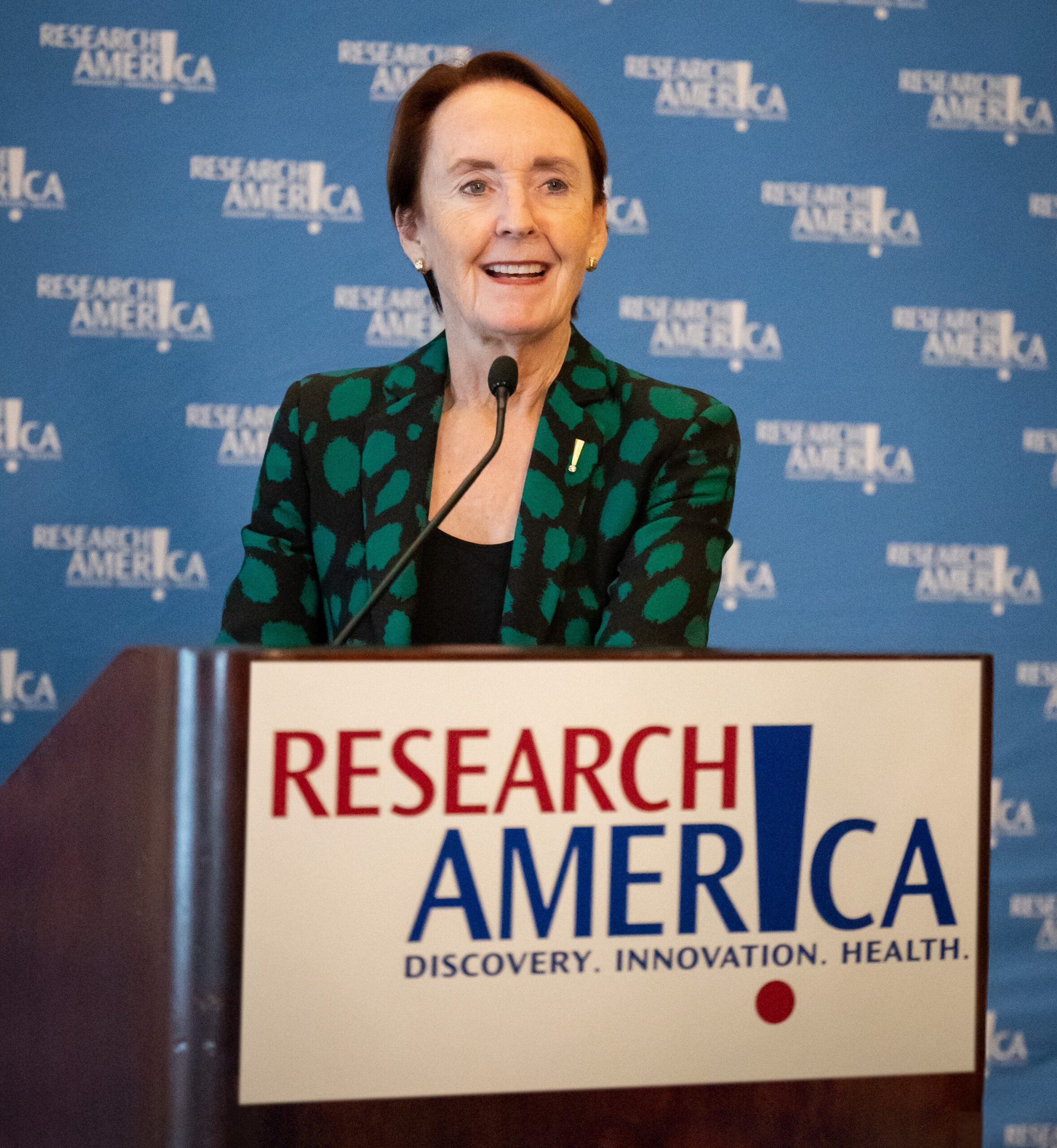 JUST IN – Biden's Pick for CDC: It appears that President Biden has plans to tap physician and former North Carolina health secretary Mandy Cohen to lead the CDC. A formal announcement is expected soon.
On the Hill: With House passage achieved and the Senate expected to follow suit, it looks very likely that the debt ceiling deal will be signed into law this weekend. 
Here is the bill text, along with explanations of the deal by Republican leadership and the Biden Administration, as well as an accounting of the supplemental funds that would be rescinded (sent back to the federal treasury for repurposing) should the bill become law.  
There is certainly reason to applaud the bipartisan efforts that prevented our nation from going into default. Further, funding for Project NextGen – the pandemic R&D initiative we advocated in a recent letter to the debt ceiling negotiators – appears to have been spared from the rescissions included in the agreement.
I wish there were reasons to applaud the rest of the deal, but concerns from the research advocacy community are significant. Not only does the agreement rescind funding that was being used for critical "learning from our mistakes" purposes such as stabilizing an emergency fund for future infectious disease outbreaks, but it also establishes stifling caps on FY24 and FY25 non-defense discretionary (NDD) funding. NDD spending, which represents less than one-sixth of the federal budget, is the source of funding for NIH, NSF, FDA, CDC, ASPR, AHRQ, and other agencies and programs essential to the health, security, and prosperity of the American people and populations across the globe. 
As Ellie Dehoney said in The Hill: "…the caps really demonstrate…a disconnect between what we're up against as a nation and what our investment strategy is for our nation." Also in The Hill, Executive Director of the American Public Health Association and Research!America Vice Chair Georges Benjamin, MD, commented, "…the military didn't just crash the economy … but an infectious disease did. And we're still inadequately investing in infectious disease right now."
Please stay tuned for advocacy efforts to address these harmful funding caps.  
Elevating Next-Gen Scientists: On Wednesday, June 7, at 12:30 p.m. ET we will kick off the first day of our Early Career Summit (five sessions spread across every week in June). The Summit features discussions on civic engagement and science communication, the R&D ecosystem, and career development. Attendees can look forward to networking with fellow researchers and professionals and gaining tools and insights to navigate the career landscape. There's still time to register and join us for this popular program, now in its third year! 
Open Science Listening Sessions: Calling all early career scientists – consider engaging during the White House Office of Science and Technology Policy (OSTP) upcoming series of virtual listening sessions to explore the challenges and opportunities for advancing open science, including its impact on equity. OSTP wants to hear from our future research leaders. View the full schedule of sessions and register.
Help Equip NIH for the Future: Please consider joining this organizational sign-on letter to Senate leadership in support of Monica Bertagnolli, MD, to be the next NIH Director. Dr. Bertagnolli is the right leader at the right time for this singularly important role. Email Samantha Miller to sign on. Deadline to join is COB June 10.
Latest on Mis/Disinformation: Whether considering impact on public health, trust in science, or our own family members' Google searches, misinformation and disinformation is on everyone's mind. Right on point, the FDA recently updated its excellent web resource, "Rumor Control." 
Last week, the Nobel Foundation, in partnership with the National Academy of Sciences, held the high-level Nobel Prize Summit: Truth, Trust, and Hope in Washington, D.C. Check out videos from the three-day event. The Summit featured the opportunity to learn from the experiences of other nations – something we too often overlook!
Also relevant on this topic: the Coalition for Trust in Health and Science, of which Research!America is a co-founder and member, continues to build its resource page and will soon be hosting virtual sessions with experts on fighting misinformation. If your organization is not a member, contact the Coalition to learn more.
Prize Deadline Approaching: There are only two weeks left to apply for the 2023 Discovery | Innovation | Health Prize to recognize and support a researcher or clinician with a bold vision for progress against pandemic threats. Applications for the $200,000 prize, generously supported by Pfizer, close at midnight ET on June 15.
Nominate Excellence in Advocacy for Research & Innovation: Research!America wants to know who you think should be recognized for their remarkable efforts in advocacy for research and innovation. I invite you to submit nominations for our 2024 Advocacy Awards by Friday, June 23.   
Upcoming Alliance Discussions:
Join us

on Tuesday, June 6, at 11 a.m. ET for a discussion with Neil Vora, MD, a physician with Conservation International, about the vital role of policy in pandemic prevention.

Join us

on Thursday, June 8, at 11 a.m. ET for a discussion with Jeffrey Cummings, MD, ScD, University of Nevada, Las Vegas, on the progression of Alzheimer's disease treatments and interventions and what lies ahead.