Statement on the Nomination Hearing of Dr. Monica Bertagnolli to Serve as Director of NIH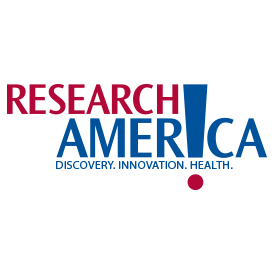 Research!America sent a letter to HELP Committee Chair Sanders and Ranking Member Cassidy regarding tomorrow's hearing of Dr. Monica Bertagnolli. We fully support the nomination of Dr. Bertagnolli to be the next Director of the National Institutes of Health (NIH). In the letter, we also request that there is no attempt to advance the misuse of Bayh-Dole march-in provisions to adjudicate drug prices or the reintroduction of reasonable pricing clauses in NIH contracts as part of the approval process. These approaches jeopardize the tech transfer bridge between basic research and the development of medical advances that benefit patients and would divert NIH time and resources away from fulfilling its research mission.
Contact Taylarr Lopez, Director of Communications, at 571-482-2719 or tlopez@researchamerica.org with press inquiries.
About Research!America
Research!America is a non-profit medical and health research advocacy alliance which advocates for science, discovery, and innovation to achieve better health for all. Visit www.researchamerica.org.