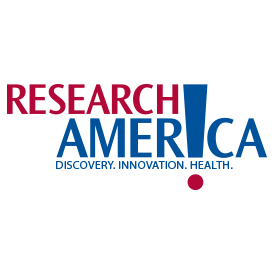 Senior Vice President of Policy and Advocacy
Ellie Dehoney is the Senior Vice President of policy and advocacy at the nonpartisan, nonprofit advocacy alliance, Research!America. Previously, she served as legislative director for Sen. Sherrod Brown (D-OH), and as health legislative assistant and legislative director for Brown in the House of Representatives. Ellie's background also includes serving as a health legislative assistant for former Senate Minority Leader Tom Daschle (D-SD), as a special assistant in the Office of the Assistant Secretary for Planning and Evaluation (ASPE) within the Department of Health and Human Services, and in nonprofit and private sector roles focused on health care financing and delivery. 
Ellie currently serves on the Advisory Board of the George Mason University College of Health and Human Services, the AcademyHealth Committee on Advocacy and Public Policy, and the Nominating Committee of the National Health Council.
Ellie received a Bachelor's degree in Economics and English from the College of William & Mary and a Master's degree in Public Health from UNC Chapel Hill.

Back to Leadership and Staff