2017 is off to a fast start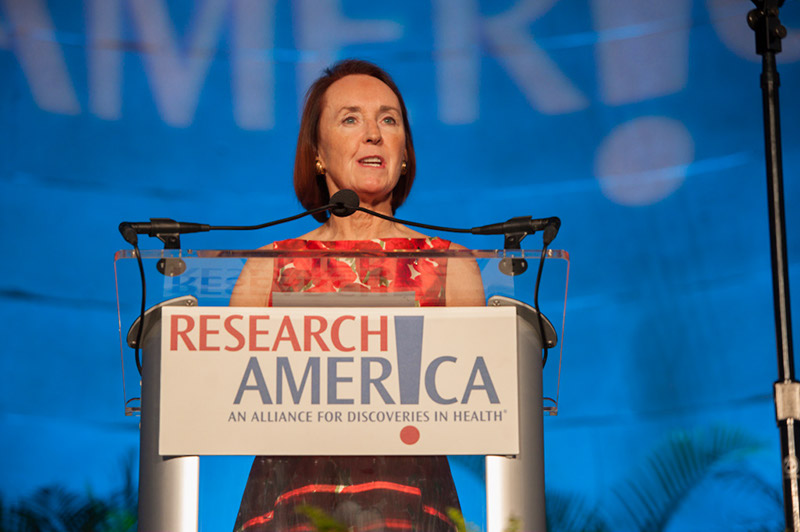 Dear Research Advocate,
Washington is back in full swing. Members of Congress were sworn in on January 3 and started working right away on a budget resolution to facilitate repeal of the Affordable Care Act (ACA).  While repeal appears inevitable, it's a fact that the public and policymakers continue to be of two –or more! – minds about what a replacement should look like. The crucial importance of continuity extends beyond insurance coverage to include the Prevention and Public Health Fund (PPHF),  the Patient Centered Outcomes Research Institute (PCORI),and the Center for Medicare and Medicaid Innovation (CMMI). I don't want to overwhelm you with advocacy asks: please use this advocacy alert to fight for the PPHF. More to come on PCORI and CMMI!
The ACA established the medical device excise tax, which we believe was a misstep for our nation. There has been widespread bipartisan agreement on this point, resulting in a two-year suspension of the tax. If Congress does not act this year, the tax goes back into effect. That would be a strategic mistake, given the benefits of that investment. Medical device R&D saves lives, grows jobs, and fuels exports in an increasingly competitive global economy. Improved diagnostics, for example, mean time, dollars and lives saved as the right treatment for each patient is more quickly identified — and diagnostics are just one of the categories of medical technology impacted by the tax. Read our statement in support of the Protect Medical Innovation Act, legislation that was introduced by Rep. Erik Paulsen (R-MN-03) and Rep. Ron Kind (D-WI-03) on day one of the new Congress to repeal the medical device tax.
As Congress acts on its 2017 priorities, advocates must act as well if we are to ensure that medical and health research and innovation remain at the forefront of the nation's agenda.  Research!America's Board Chair, the Honorable John Porter, and I co-authored an op-ed in The Huffington Post reminding our nation's leaders that Americans want and expect medical progress to continue.
I want to make sure that you have access to the Office of Science and Technology Policy (OSTP)'s Exit Memo, issued today. Dr. John Holdren has been a strong leader for OSTP since 2009; he is the longest serving Science Advisor to the President in history. I wish him the very best in his next chapter.
On January 12, we will host interested Research!America members at our Crystal City offices, and by phone, to discuss advocacy priorities for 2017. Members, please keep an eye out for more details.
Sincerely,
Mary Woolley