Cutting through the Noise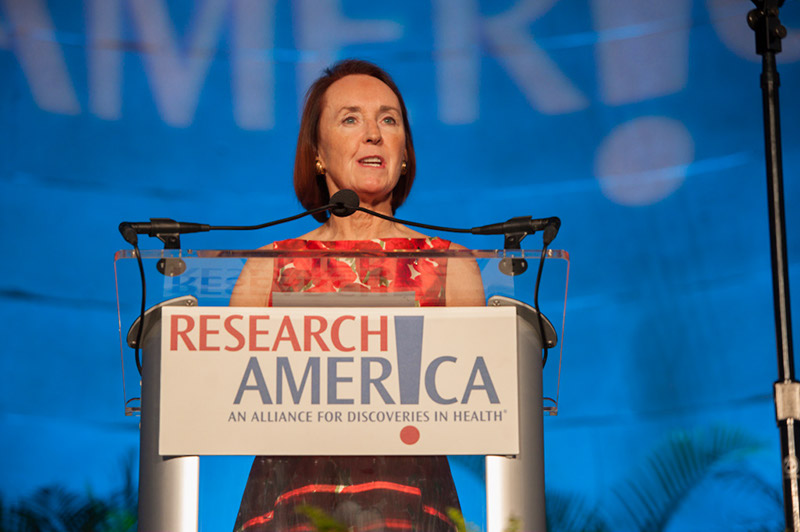 Dear Research Advocate:
Research!America's annual health research forum, "Straight Talk," will kick off tomorrow, Thursday, September 6, at 10:15 AM EST at the Newseum in Washington, DC. I am sending this week's letter a day early to ensure that you have the link to the livestream, since we are at full capacity in the room. Featuring HHS Secretary Alex Azar II and a host of other national leaders in the research and public health arenas, the goal of the forum is to foster candid discussion and seed new thinking around topics that are front and center in research and innovation. Be sure to listen in!
The House returned from August recess yesterday and opted to "fast-track" the Labor-H/Defense spending bills (inclusive of funding for NIH, CDC and AHRQ) by going to conference with the Senate-passed bills. However, it appears that the funding package for State-Foreign Ops/Homeland Security/CJS (where NSF is housed) is mired in controversies around the 2020 census and funding for the border wall. We've heard rumors that a CR ("flat-funding") for these agencies will be rolled into the Labor-H/Defense minibus. Even a limited CR can seriously impact advances in science and innovation, particularly one in which NSF, NASA and other science agencies are affected. Please take a moment to tweet your congressional representatives on the importance of completing all FY19 appropriations on time.
There are many reasons for scientists to engage the public, but if the goal is to increase awareness and support, imparting knowledge may be less compelling than sparking curiosity. That's the conclusion of a short essay in The Conversation last week. University of Pennsylvania Postdoctoral fellow Matthew Motta reviewed survey data to test this theory, which is supported by other social sciences research, as well. Motta concludes that sparking curiosity to overcome a 'motivational deficit' is more determinative of increased public support for science than is providing information to overcome a 'knowledge deficit.'
Speaking of topics that engage feelings, I hope you'll mark your calendars now for two upcoming alliance member meetings/calls. On Friday, September 14 at 11:00 AM EST we'll convene with special guests Joel White and Catherine Pugh from the Health IT Coalition to discuss how to expand access to health data for research purposes. On Thursday, October 11 at 1:00 PM EST we'll be joined by Rob Smith and Kim Monk of Capital Alpha Partners to review the Trump Administration's drug pricing proposals, as well as those receiving the most attention in Congress. As usual, we'll also discuss the state of play on appropriations and other research-relevant issues. More info on both meetings in next week's letter.
This Friday, September 7, the American Association for Cancer Research (AACR) is partnering with Stand Up To Cancer for its 2018 fundraising special. The telecast, which will begin at 8 PM EST and PST and 7 PM CST, will mark 10 years since the first telecast and showcase a decade of research achievements in the fight against cancer. More on the program can be found here.
AACR is extra-busy this time of year — next week is the Rally for Medical Research, September 12 and 13. The Rally regularly attracts hundreds of advocates from across the country for meetings on Capitol Hill in support of increased funding for NIH. More info here.
Also coming up soon and also engaging — on September 13 the annual Golden Goose Award Ceremony will be held. Countering the tendency of some members of Congress to malign research projects based on some "cosmetic" feature rather than their actual significance, these awards honor federally funded research that, at first blush, may seem frivolous, but is actually high impact. More info here.
Sincerely,
Mary Woolley