Determination in the Face of Uncertainty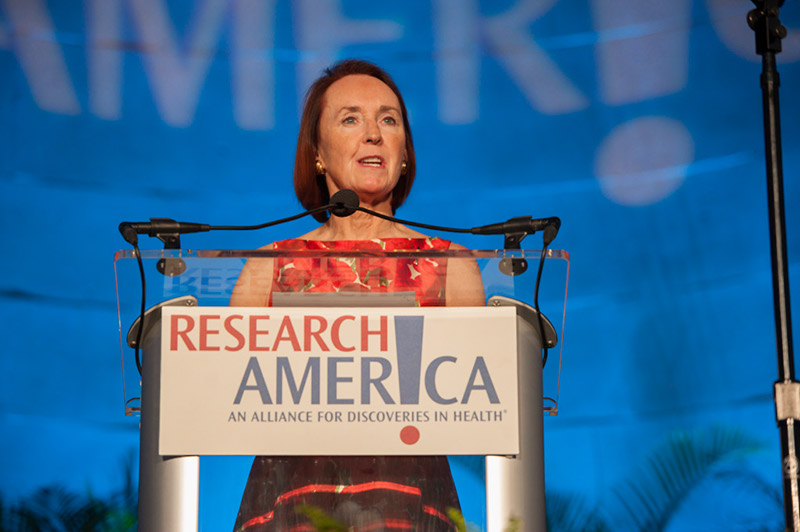 Dear Research Advocate:
It's "deja vu all over again" — the current continuing resolution (CR) is set to expire tomorrow (January 19) at midnight. It may go to the wire, but Congress will likely pass a fourth CR to keep the government running until February 16.
Last year, CRs dragged on and on until May 5! These serial deadlines are increasingly used as leverage by both sides of the aisle to push for legislative priorities, and thus it is increasingly difficult to pass a budget in a timely fashion. Still, a CR is far, far better than a government shutdown, which shortchanges the American public in many ways and can trigger serious and long-lasting effects on public health. Here is a good review of the budget state of play (at least as of this writing) and the implications of a shutdown.
The pending CR includes another two-year suspension of the medical device tax (repeal is still the goal, but a pause is important), as well as additional funding for CHIP and several other key public health programs (thankfully, not paid for by raiding the Prevention and Public Health Fund). However, the bill neither raises the budget caps, nor shores up science funding.Thus the drumbeat of the #RaisetheCaps advocacy and grassroots campaign continues.
The #RaisetheCaps campaign has driven huge social media engagement, with over 1 million impressions on Twitter alone on the first day of the initiative. I remain confident that if stakeholders continue to push for a budget deal that raises the caps, a deal will be struck. The most likely scenario is that higher spending levels will be incorporated into an omnibus bill that is signed into law before the next CR expires. Check out our letter to Congressional Appropriations Leadership reinforcing our agency funding requests for FY18.
It was not so long ago that fighting for higher caps was considered ambitious at best, a fool's errand at worst. Now policymakers on both sides of the aisle are treating it as unfinished business. Our collective efforts have helped evolve those dynamics. Research!America's VP of Communications Suzanne Ffolkes addressed the need for heightened advocacy in a relevant Chemical and Engineering News piece. We applaud the work of our advocacy partners, including Albert and Mary Lasker Foundation President Claire Pomeroy's op-ed on the power of medical research.
Speaking of the power of research, we're honored to announce that Dr. Atul Gawande, renowned surgeon, public health researcher and prolific author, whose work has vastly lifted the profile of health systems research, will receive the Isadore Rosenfeld Award for Impact on Public Opinion at Research!America's Advocacy Awards Dinner on March 14. He joins a stellar group of honorees, including former Congressman John Edward Porter. John's leadership in advocacy for medical, health and scientific research has fueled progress to the profound benefit of patients, their loved ones, and us all. For more details about the event and honorees, please visit www.researchamerica.org/advocacy_awards.
Ten years ago at our annual advocacy awards dinner, Dr. Mathilde Krim accepted the Paul G. Rogers Distinguished Organization Advocacy Award on behalf of amfAR. Dr. Krim, an immensely influential and impactful leader in the fight against HIV/AIDS, died this week at age 91. If ever you question the value of speaking out for faster progress in science or in any realm, Dr. Krim's story will restore your spirit and reignite your determination.
Uncertainty continues regarding changes to the Common Rule, which provides protection of human volunteers participating in research. The regulation effectuating these changes was put on hold during a government wide review of all federal regulatory policies. Subsequently, a number of stakeholders requested a delay in the compliance date to permit the necessary systems changes. There is more to this story, but the bottom line is the Trump Administration delayed both the effective date and the compliance date by six months. There is a possibility that the Administration will pursue additional or different changes to the Common Rule during this period of time, but our understanding is that major revisions are unlikely. Research!America alliance member, the American Medical Informatics Association, released a press statement providing a valuable summary of key changes in the rule. We will continue to monitor developments closely and keep you updated.
Sincerely,
Mary Woolley