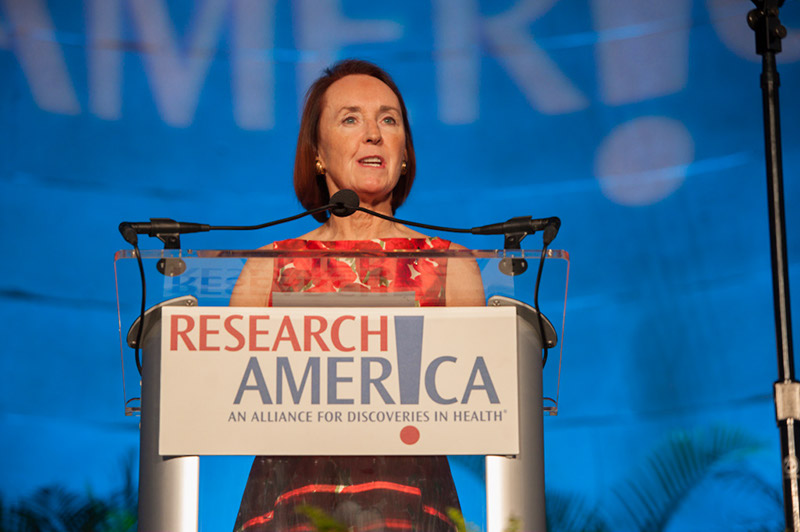 Dear Research Advocate,

Tomorrow, our 45th U.S. President will be inaugurated. The challenge and opportunity that President Trump – and all our elected representatives – face is to ensure that the next four years deliver better health, safety and prosperity. I hope President Trump's inaugural address signals that his Administration will leverage research and innovation to meet our nation's normative and strategic objectives.
With NIH, CDC, AHRQ and FDA under the purview of the Department of Health and Human Services, the new Secretary will influence the nature and pace of medical progress, the capability of our public health infrastructure, and other critical science-relevant variables in our nation's future. U.S. Representative Tom Price (R-GA-6), a physician, the President-elect's nominee for this post, was questioned yesterday by the Senate Committee on Health, Education, Labor & Pensions (HELP).
As expected, the Democrat committee members expressed concern about the Congressman's nomination and pressed him on hot button issues like repealing Obamacare and drug pricing; while Republicans appeared supportive and posed mostly non-controversial questions. In terms of drug pricing, Congressman Price reframed the issue to emphasize the importance of assuring access to medicines. In answer to a question Senator Collins (R-ME) posed about NIH, Congressman Price expressed support, saying: "NIH is a treasure for our country and the kinds of things that we should be doing to find cures for those diseases. One of the core avenues to be able to make that happen is through NIH and I supported the increase in funding."
The Congressman was not asked about AHRQ or CDC, and he only fielded a couple of questions about FDA, pledging to ensure FDA decision-making is "science-based,' in response to Senator Roberts (R-KS), whose focus was on food safety; lauding the orphan drug act; and alluding to the importance of incentivizing innovation. Committee members asked pointed questions about minority health, rural health, reproductive rights, access to coverage, the fate of the Center for Medicare and Medicaid Innovation (CMMI) and other salient topics. Watch a livestream of the hearing here. The Senate Finance Committee will convene its confirmation hearing for Dr. Price on January 24.

In the last few days, the majority of HELP Committee members expressed to a STAT journalist their confidence in the safety of vaccines. Chairman Lamar Alexander (R-TN) stated, "Sound science is this: Vaccines save lives." In an environment rife with science skepticism, this was good to hear. In a Nature opinion piece, Anita Makri opines that science is losing its relevance as a source of truth and suggests that to gain the trust of the public, scientists must find a way to engage people in science as it really is — messy, uncertain, incremental — rather than packaging it as a linear path to big solutions. In my view, it is indeed important to demystify the scientific process, but to do so in a spirit of honoring questions – after all, skepticism is a positive attribute in a scientist, why should it be a negative attribute in others?
Scientists must also clearly state alignment with the aspirational goals that society looks to science to help solve. But scientists must do still more. We have a choice. Instead of simply feeling dispirited by points of disagreement with current or presumed policymakers, we should offer to explore those differences together with these individuals, identify areas of agreement, and work to develop more. Considering that scientists and policymakers both serve the public's interest, that's a reasonable place to start a conversation.
To end on an upbeat (that's an understatement!) note: I am pleased to announce that Kathy Bates, award-winning actress and Lymphatic Education & Research Network (LE&RN) spokesperson, will receive the Isadore Rosenfeld Impact on Public Opinion Award during our Advocacy Awards Dinner on March 15. Ms. Bates is being honored for her work on behalf of LE&RN, a terrific patient advocacy organization that raises awareness and support for lymphatic research. Join us as a dinner sponsor!
Sincerely,
Mary Woolley