More advocacy, more science, more solutions to what ails us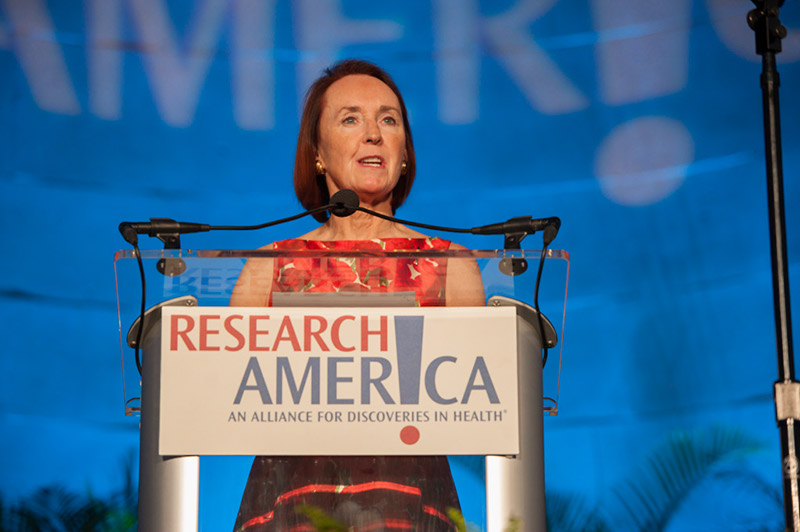 Dear Research Advocate:
As of today, with eight months of the federal 2018 fiscal year elapsed, funding uncertainty persists for several programs. Given the recent Ebola outbreak in the Democratic Republic of the Congo, and the spread of measles closer to home, it is counterproductive in the extreme to cut federal support to combat disease outbreaks, yet that is included in the administration's rescissions package and in a recently proposed Senate version as well. The clock for congressional action on rescissions will run out on June 22. That's why it is timely to take a moment to (1) contact your congressional delegation urging no rescissions, and (2) reach out to those who may be questioning the value of vaccines to emphasize their importance — see my letter to the editor in The Washington Post and our recently commissioned public opinion survey data. Please draw on our work to help make the case for research and innovation!
Communicating the value of research and innovation is critical to maintaining public trust and support. The importance of preparing STEM students in 'foundational' competencies including the "capacity to communicate…to the public at large" is one of the recommendations in a just-released study from the National Academy of Sciences, "Graduate STEM Education for the 21st Century." The report is premised on the dual realities that society has changed and science has changed, as well; it's time for graduate education in the sciences to be fully responsive to those changes, and for it to be firmly centered on meeting student needs and expectations. Whether a graduate is among the 40% who pursue an academic career, or the larger and ever-growing percentage who pursue careers in industry, the non-profit community, government or other private sector entities, strong communications skills are essential.
Back to making the case: Gopal Khanna, director of the Agency for Healthcare Research and Quality (AHRQ), marked his one-year leadership anniversary with a video and blog post discussing a few examples of the important work supported by AHRQ, including data quantifying the decline in hospital-acquired conditions — a 17% decrease between 2010 and 2014 that led to an estimated 87,000 fewer patient deaths in hospitals and nearly $20 billion in health care dollars saved. This strongly suggests that value-based payment initiatives are having their desired effect. Check out our newly updated fact sheet for more on the incredible, life- and cost-saving research made possible by AHRQ.
Legislation to combat the opioid epidemic was a major discussion point during yesterday's Research!America alliance member meeting with the House Energy and Commerce Committee Health majority and minority staff. A total of 57 bills have been advanced by the committee and could be combined into a major legislative package taken up on the House floor in mid-June. The committee also plans to hold a June 6 hearing to examine reauthorization of the Pandemic and All Hazards Preparedness Act (PAHPA) — set to expire on October 1. Look for updates on the status of these efforts in future letters.
The advocacy community has been hard at work — from the campaign to Raise the Caps to pushing back on proposed rescissions and more. What's the best way to assess advocacy? Please join us tomorrow, June 1, from 1:00 – 2:00 p.m. ET for a webinar discussion of that question and more. Measuring Advocacy Outcomes, held in partnership with the Society for Neuroscience (SfN), will feature Research!America board member and former Member of Congress Bart Gordon as a speaker. Register here!
Sincerely,
Mary Woolley