News you can use, for your health and for your advocacy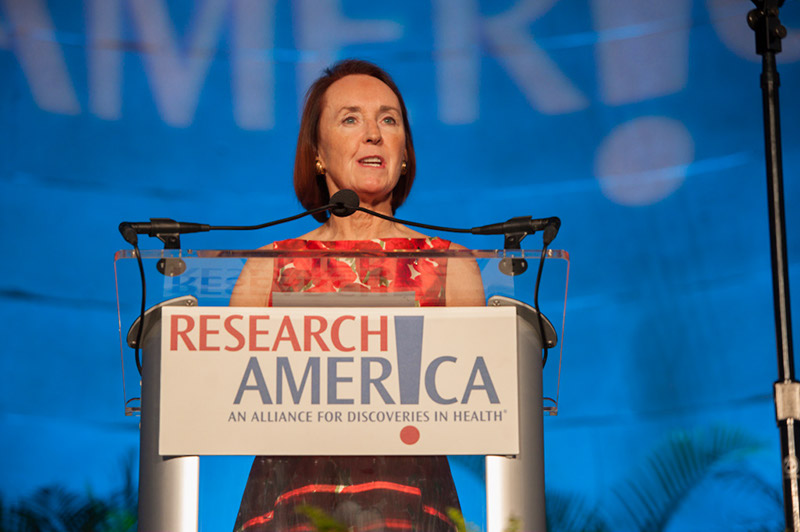 Dear Research Advocate:
Last week, the White House laid out its plan for all Cabinet departments to trim their proposed FY20 budgets by 5%. If, as anticipated, these cuts begin with the FY20 spending caps signed into law in 2011 (so-called 'sequestration'), rather than actual FY19 budgets, the proposed cuts could be shockingly deep—in the 25% range. The potential impact on the NIH budget alone could be a cut of $9.77B, wiping out the increases of the last few years to the point of returning to 2013 funding levels and, when adjusting for inflation, 2001 spending power. Other agencies could take equivalent hits, compromising progress in achieving health goals and sending a clear message to young scientists: find another career.
The President's budget, as clear as it may be as a statement of executive branch philosophy and priorities, is not binding. It is actually the new Congress that will write the final FY20 budget and determine whether our nation finally ends the twice-suspended excise tax on medical technologies. These are two of the many ways the midterms will influence the future of U.S. R&D. So who will be in the new Congress, with what research-relevant implications? Join the conversation at Research!America's post-election briefing on Thursday, November 8, 2018 from 10:00-11:30 a.m. EST at AAAS (1200 New York Ave, NW in Washington, DC). Register here!
Yesterday, the President signed a sweeping, bipartisan opioid package containing dozens of initiatives, including ramped-up efforts to find non-addictive pain treatments. All hands are on deck—including the Department of Energy and the Department of Veterans Affairs, partnering on a project that is deploying a powerful supercomputer to better understand how genes, and networks of genes, may contribute to the risk for substance abuse.
A new research study from the RAND Corporation finds that adolescents who use e-cigarettes are more likely to smoke cigarettes and more likely to increase their use of both products over time. This report comes on the heels of the FDA's launch of "The Real Cost" Youth E-Cigarette Prevention Campaign, which aims to educate adolescents, including the 10 million youth ages 12 to 17 who have or are open to using e-cigarettes, about their risks.
Addressing tobacco-related health risks and curbing opioid addiction speak to the diverse and complex challenges public health officials face every day. Please join us in raising awareness on Public Health Thank You Day, which will take place on November 19. Email Matt at mdavidson@researchamerica.org to become a partner in this annual event.
A new Pew survey asks individuals to distinguish between factual and opinion statements. Overall, only 26% were able to correctly classify all factual statements as such, and 35% were able to accurately classify all opinion statements. Of interest is that younger people (ages 18-49) perform better than older (50+) at classifying both the factual (32% vs. 20%) and opinion (44% vs. 26%) statements. Clearly, though, these percentages are far, far too low.
Researchers and advocates can help improve these statistics by committing to public engagement, communicating what new scientific findings mean and what inferences can and cannot be drawn from them. Carrying a certain genetic marker, for example, may be just one of several factors that influence the risk of developing a particular disease. A compelling article from the American Society of Human Genetics (ASHG) offers a clear example of how science can be misinterpreted in a way that is both inaccurate and harmful, and why it is critical to clearly explain the promise and limitations of new research findings and methodologies.
Finally, as you ready your costumes for trick-or-treating, did you know that in 2017, Americans spent $9.1 billion on Halloween? That is enough to fund the Agency for Healthcare Research and Quality for almost 20 years! Our nation can afford more research for health; check out "Research Takes Cents" on our website for other eye-opening comparisons.

Sincerely,
Mary Woolley