Saying thank you when it counts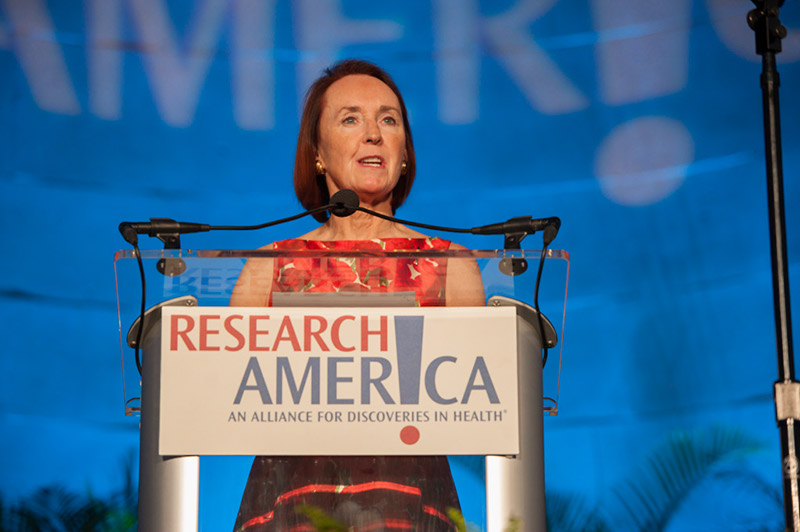 Dear Research Advocate,
I'm sure you've heard that the House passed an ACA replacement bill today. In addition to the significant implications for health care access, the bill would repeal the medical device tax and, tragically, eliminate the Prevention and Public Health Fund. As written, this bill likely cannot pass the Senate. Beyond that, the only bet I would take when it comes to repeal/replace is that there are no safe bets…
On to research funding: After months and months of hard work by Congress and advocates, an FY17 appropriations deal providing a $2 billion increase for NIH and modest increases for NSF and FDA is on track to become law. While the news is not 100% positive (e.g. CDC received a cut, as did AHRQ), the headline is that Congress neither defaulted to flat-funding under a long-term CR nor acquiesced to OMB's request for additional budget cuts. This is real-time evidence that advocacy works! See our statement and budget chart, and this terrific analysis by Matt Hourihan of AAAS.
I urge you to tweet or otherwise contact congressional and appropriations leaders to recognize their incredible efforts on this bill. Saying thank you is so important; don't outsource it! Do it yourself.
Up next: FY18. The House "New Democrat" coalition sent a letter to House Republican leaders encouraging them to focus on six key policy areas in FY18. Two of the six: scientific research funded by agencies such as NSF and DARPA, and a $40 billion budget for NIH. In addition, Sens. Bob Casey (D-PA) and Richard Burr (R-NC) are circulating a letter asking their Senate colleagues to join them in requesting robust NIH funding in FY18. Urge your Senators to sign on.
A not completely surprising, but disturbing bit of news: lawmakers may consider repealing the R&D tax credit — which was finally made permanent last year — as part of the anticipated tax reform effort. While far too soon to make firm predictions on the timing or composition of the reform package, a "strange bedfellow" coalition of groups from the political left and right have set their sights on the R&D credit. Reportedly, repeal would raise more than $100 billion in corporate tax revenue over 10 years. It would also undercut an important incentive for the kind of innovation that can generate and save multiples of that amount. If the possible becomes probable, I'll be back with advocacy opportunities.
Last Sunday, Dr. Jane Lubchenco, former Administrator of NOAA and Distinguished University Professor and Adviser at Oregon State University, received the National Academy of Science's most prestigious award, the Public Welfare Medal. Jane's speech was extraordinary; I urge you to take a few minutes to listen to her remarks (begins at 1:19:00). What particularly resonated was her call for scientists to "provide hope." She beautifully articulated how important it is for every scientist to learn, and work, to change hearts and minds for science.
FDA is planning to launch an Office of Patient Affairs to coordinate patient-focused activities throughout the agency. They are soliciting feedback from the patient community as an important first step. I hope you take this opportunity to add your organization's perspective.
I know you are in touch every day with one or more outstanding advocates for research. We want to celebrate them! Only two weeks remain to nominate individuals for 2018 Advocacy Awards. Please use our streamlined survey to submit your nominations.
Sincerely,
Mary Woolley