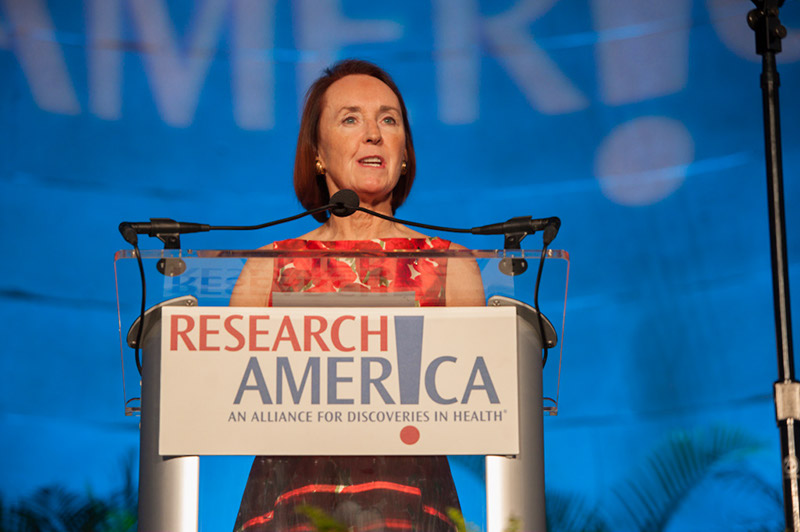 Dear Research Advocate,
In his inaugural address President Trump spoke of ushering in a "new millennium" to "unlock the mysteries of space, to free the earth from the miseries of disease, and to harness the energies, industries and technologies of tomorrow." We're all in on those goals, to be sure. The President has been very active on many of his campaign pledges during his first week in office, but science hasn't been a driving theme as yet. However, some of his administration's actions this week have alarmed members of the science community.
It is a time for gatherings in our nation's capital — for the Inauguration, for and against the anniversary of Roe v. Wade and more. It's our democracy at work. The Women's March last weekend has stimulated interest in a demonstration of solidarity in support of science as a public priority. You may have heard of the still-nascent March for Science, which is drawing hundreds of thousands of scientists and science supporters to their social media pages and still-under-development website. We are tracking this closely and urge you to watch this space!
I think it is exciting that the public is speaking out. When you think about it, there has been more attention to science in mainstream and social media in the last few days than routinely occurs even when major science breakthroughs are announced. Of course, controversy is driving this media coverage, but it is nonetheless energizing that so many voices for science are speaking up. We at Research!America are being contacted non-stop by scientists who want to be more engaged with public policy. Just last weekend two of my colleagues and I conducted an extended workshop for chairs of basic science departments from across the nation and Canada, suggesting strategies, messaging and other tools they can put to use without delay.
Taking a clear-eyed look at public sentiment makes for smarter advocacy. Research!America recently commissioned a national survey showing that Americans are divided along partisan lines on whether science and innovation will thrive under the Trump Administration, but are largely on the same page in calling for more action by our elected officials in support of science. This of course fits very well with the groundswell of support evidenced in the momentum building for the March for Science. Check out the survey data, and make use of all the findings!
Coming up soon: a discussion of the interconnected nature of the R&D pipeline, and the unique role each player has in getting treatments from the lab bench to patients' bedsides. Please join our February 14 Hill briefing, Medical Innovation 101. RSVP to Rachel Weissman at rweissman@researchamerica.org.
When it comes to making the case for research, few do it better than NIH Director Francis Collins, who I am pleased to report will remain at the helm of NIH for the time being. While there is some uncertainty going forward, it is reassuring to know that Dr. Collins continues to lead such a strategically significant facet of our country's economic, homeland security and public health infrastructure.
On a sad note, this week we lost an icon who was not only one of our nation's most talented actresses and an empowering force for women, but a truly influential research advocate: the indomitable Mary Tyler Moore. We honored Mary at our 2005 Advocacy Awards, where she accepted an award on behalf of the Juvenile Diabetes Research Foundation International as JDRF's international chairman. She will be fondly remembered and greatly missed.
Sincerely,
Mary Woolley