To tax or not to tax, that is the question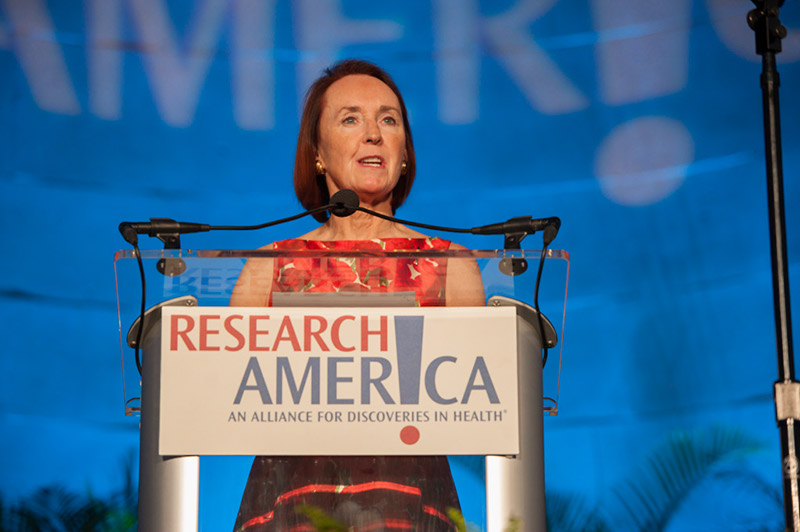 Dear Research Advocate:
Congressional leaders have reportedly negotiated a new, two-year budget deal with the White House that would raise the non-defense budget cap by about $37 billion and the defense cap by about $54 billion in FY18, and raise the FY19 caps by the same amounts. With the current continuing resolution (CR) expiring next Friday, December 8, another CR seems all but certain. The question remains whether congressional leaders will: 1) use this CR to give themselves an extra week or two to finish up negotiations on a budget deal and a subsequent omnibus package, or 2) settle on a longer CR that delays budget decisions until January, February or even later next year. A third option — an unlikely one, thankfully — is to do nothing and trigger a government shutdown.
The longer the delay in securing a final FY18 appropriations bill, the more our scientific infrastructure suffers as planning and budgeting for the unknown create more and more inefficiencies and waste. Members of Congress must hear from constituents that a deal is of immediate importance to the people they serve. Please take time now to visit our #RaiseTheCaps page to email, call and tweet your members of Congress; and share the page with your friends, family and social media followers.

While we have been pulling all the advocacy levers we can to urge Congress to #RaiseTheCaps, that is not the only high priority item on our year-end advocacy to-do list. Also of importance is repeal of the medical device excise tax, which is set to return in full force on January 1. While it is not included in broader tax reform, congressional leaders are considering attaching the medical device tax repeal to insurance market stabilization legislation or another legislative vehicle likely to receive a vote before year-end.
"The device tax selectively disincentivizes investment in new medical devices," Ellie Dehoney, VP of Policy and Advocacy, explains in a Morning Consult op-ed, "It is easy to undervalue research and development because it creates potential, not certainty. R&D is not a bird in the hand. But R&D, including the R&D behind new medical devices, gives a fighting chance to [those] facing life-threatening diseases. We undervalue it at their peril." Weigh in on this issue with your representatives in Congress!
When you boil it down to the basics, it is counterproductive to target a tax such that it discourages activity beneficial to our nation, whether that activity is R&D or higher education. A provision in the House tax reform package would treat graduate school tuition waivers as income. As MIT economics Ph.D. candidate Ryan Hill explains in a recent op-ed, "when the government taxes a good, service or activity, the economy will produce less of it." Disincentivizing graduate education as countries like China foster it is more than shortsighted, it's self-destructive. We signed on to a letter spearheaded by AAAS in opposition to the waiver provision; more from AAAS here.
In case you missed statements made by iconic public health leaders like Surgeon General Dr. Jerome Adams, Dr. Jim Yong Kim, Dr. Paul Farmer, and Dr. Georges Benjamin last week for Public Health Thank You Day, we have compiled the full list of quotes. Additionally, we are pleased to share this statement for the record Sen. Cory Booker (D-NJ) submitted in honor of Public Health Thank You Day. Thanks again (there are never too many!) to our public health workforce, and to all those who joined us last week in celebrating their contribution.
Research!America, in partnership with the Society for Neuroscience, is hosting a webinar, Leveraging Public Opinion in Support of Science, next Monday, December 4, at 1:00 pm EST. The first in a series, this session will discuss public opinion surveys, describe messaging techniques, and draw on experience in crafting compelling narratives. Dr. Christopher Volpe, Executive Director of ScienceCounts, and Dr. Navneet Matharu, Postdoctoral Fellow at the University of California San Francisco will join me for this discussion. I hope you will, too! Register here.
Sincerely,
Mary Woolley