We can't hope our way out of these challenges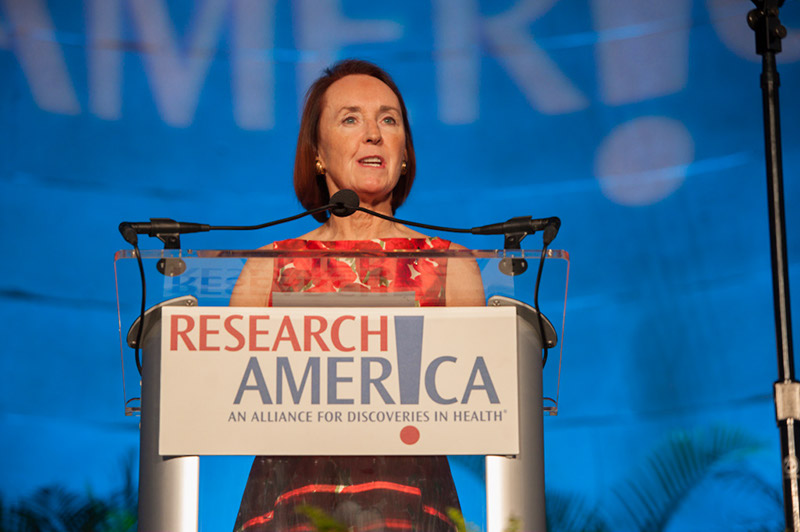 Dear Research Advocate,
It has been a week of reminders about severe health threats facing our nation. At a screening of excerpts from Janet Tobias' forthcoming film Unseen Enemy, a panel of infectious disease and economic experts sounded the alarm about how devastating the next pandemic could be. The film reminds us that it is not if, but when a pandemic will strike, potentially taking tens of millions of lives around the globe.

Juxtapose that reality with this: 1) we are severely underinvesting in the public private partnerships essential to defeating infectious disease worldwide; 2) our nation has no standing fund for rapid response to deadly global health threats; 3) a CDC initiative aimed at stopping these threats before they become catastrophic will run out of funding in fiscal year 2018 (FY18), leaving staggering gaps in crucial preparedness; 4) the president's FY18 budget proposal would eliminate the Fogarty International Center at NIH, creating a gaping hole in critical global health capacity.

We can't hope our way out of this.

Do you and your organization engage in CDC advocacy? Do you fight for Fogarty? Use this editable message to start a conversation with members of your congressional delegation.

There's another public health challenge we can't hope our way out of: the opioid epidemic. Last Friday was the first meeting of the President's Commission on Combating Drug Addiction and the Opioid Crisis. Commission member Governor Charlie Baker (R-MA) commented: "I did not campaign to address the opioid crisis, it found me. This issue is persistent, and determined, and will take everyone's best efforts."

Following on the heels of this meeting, The Washington Post hosted Addiction in America, a program that featured Commission member and former Research!America Board member, the Honorable Patrick Kennedy. The Commission is seeking public comments: commission@ondcp.eop.gov.

I had the privilege of meeting with Governor Baker last week to discuss the NIH funding landscape. Leaders like Governor Baker, who can speak to the local and national impact of federally-funded research, are crucially important to science advocacy. Have you asked your governor to weigh in on research funding?

Today, Dr. Collins testified before the Senate Labor-H Subcommittee and discussed the proposed FY18 $7.5 billion cut to NIH. Chairman Roy Blunt (R-MO) reiterated his opposition, asserting that "a cut to NIH is not a cut to Washington bureaucracy — it is a cut to life-saving treatments and cures…" The Chairman has his finger on the pulse of public sentiment. Only 23% of Americans agree with the proposed cut to NIH, according to a recent survey conducted by Zogby Analytics on behalf of Research!America.

Absent a budget deal to raise the oppressive budget caps, the prospects for adequately funding any federal priority are dim. I hope your organization will join the more than 190 that have signed on to our letter urging congressional leaders to raise the caps. (Deadline for signatures is Monday, June 26).

Think the notion of a budget deal is farfetched? Many felt that way before the last two were signed into law. This week, Senator John Cornyn (R-TX) said, "I'm hoping there would be a negotiation on spending caps and that would be a part of (a debt ceiling deal)." Hope floats.

In Senate testimony Tuesday and a blog post Wednesday, FDA Commissioner Scott Gottlieb discussed bold plans to speed approval of treatments for rare diseases and increase competition in the pharmaceutical marketplace. He also announced that FDA will hold a public meeting to solicit input on instances in which FDA's rules could be creating roadblocks to generic competition.
The Trump Administration is reportedly drafting an Executive Order (EO) to address drug pricing. There are reports that the order will tighten intellectual property protections in trade agreements, modify the 340B "Best Price" program and pursue value based purchasing. More to come on this…
On Monday, June 26, we're heading to Room 2322 in the Rayburn House Office Building for an alliance members meeting with Energy and Commerce Committee staff (R&D). Email Jacqueline at jlagoy@researchamerica.org to RSVP. If you are unable to attend, we'll provide a recap next week.
Sincerely,
Mary Woolley