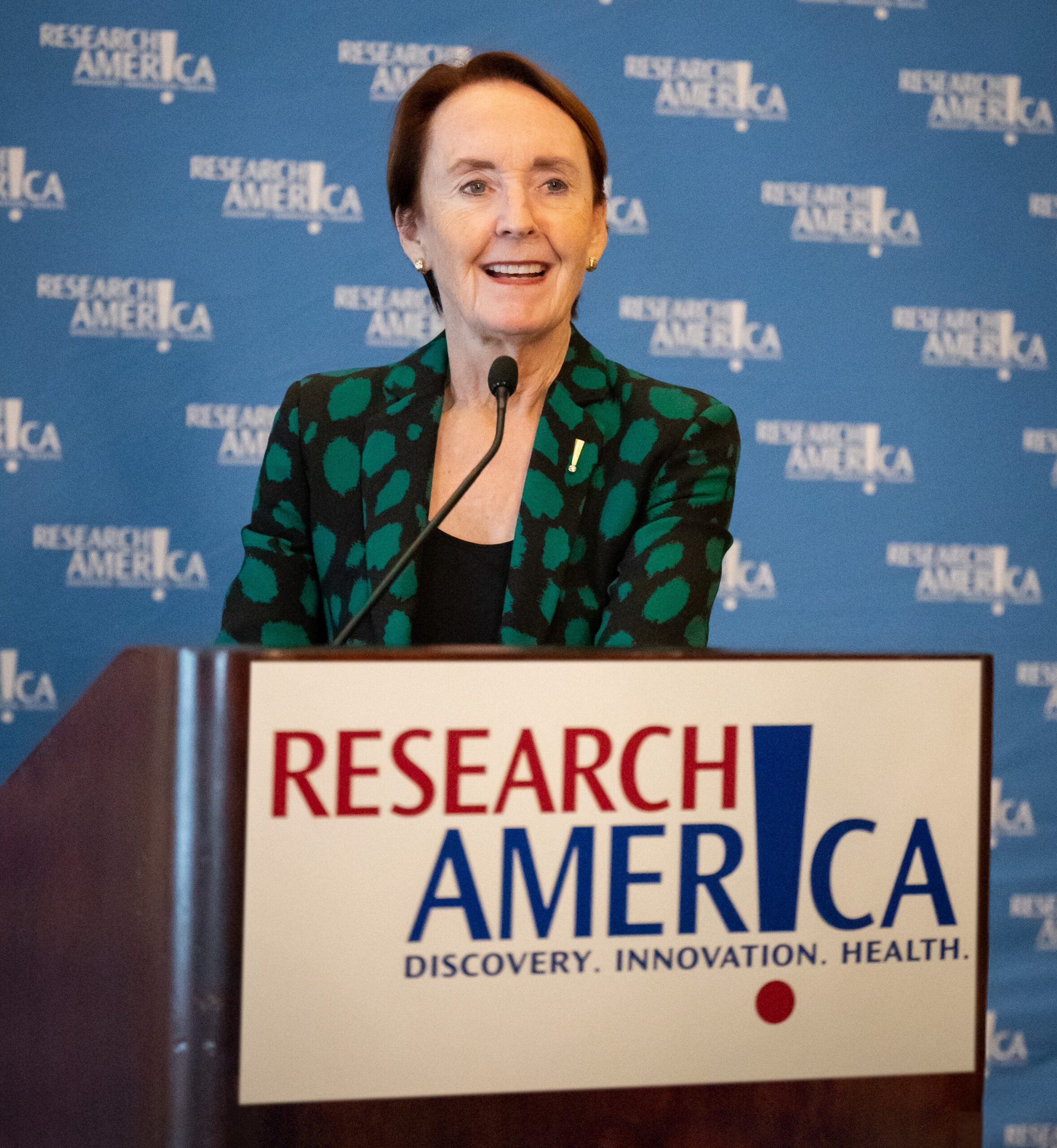 No, ChatGPT-4 didn't write this letter, but maybe that's in our future! I don't know about you, but every time I think I've got a handle on what artificial intelligence (AI) is and does, new information surfaces that challenges my understanding and assumptions. While I cannot reasonably ask for a show of hands, my guess is I am not alone.
To help keep pace with the rapidly evolving AI landscape, join us on Monday, April 17, at 1 p.m. ET for an alliance discussion focusing on the potential – and potential pitfalls – as health-focused AI evolves. We'll be joined by MIT AI expert Regina Barzilay, PhD.
Who Will Decide Drug Safety? On another topic that is confusing — actually, it's much more than that: it's alarming. As has been widely reported, a district judge in Texas stayed FDA's 22-year old approval of the drug known as mifepristone, most commonly used for medically induced abortions. 
Late yesterday, the U.S. 5th Circuit Court of Appeals blocked the Texas court's order, but did temporarily roll back changes the FDA has made over the years to increase access to the drug. Attorney General Merrick Garland said today that the Department of Justice will take this case to the Supreme Court. Read our statement.
Minimizing Firearm Injury: A new KFF survey sends shock waves, with 1 in 5 U.S. adults (21%) saying they have personally been threatened by a gun and a similar percentage (19%) saying a family member was killed by a gun, inclusive of suicide.
What is the right path to minimizing firearm injury? Bipartisan solutions are key, and research investment is urgently needed.
Join us virtually from 3 to 3:45 p.m. ET on Monday, April 24, for a conversation with prominent firearm safety and injury prevention researcher Rebecca Cunningham, MD. Dr. Cunningham is front and center in efforts to find tactical, broadly embraceable solutions to this massive, and massively complex, crisis.
On the Hill: Next Monday, April 17, the House Appropriations Committee will hold a budget and oversight hearing focused on NIH, CDC, and the Administration for Strategic Preparedness and Response. Unfortunately, the COVID-heightened, politically- and ideologically-charged climate in Congress is likely to compromise what could otherwise be a meaningful sharing of information.
At the White House: On Monday this week the President signed a bill immediately ending the COVID-19 national emergency, ahead of the separate public health emergency expiration on May 11 — dates considered too early by some and too late by others. Either way, it feels like we are at a fork in the road: Does our nation continue to wallow in the mud of political maneuvering and "you're wrong, I'm right" feedback loops, or do we make sure the next pandemic does not breed the death, destruction, and long-term suffering COVID-19 has inflicted?
If you agree with me that pandemic readiness merits the same level of determined bipartisanship that crystallized after 9-11, take up your laptop and write a letter to the editor (LTE). Virtually any article about COVID-19, the federal budget, national defense, or global security can be the basis of a letter making the case for pandemic readiness. Don't wait for others to fight for our future as a nation and global community: use our LTE guide to make your voice heard.
ICYMI: Yesterday we hosted Public Health Institute CEO and President Mary Pittman, DrPH, a Research!America Board member, to discuss what first-rate public health data really looks like and how essential it is to the conduct of actionable and equitable research. A large audience gave rave reviews: Watch the conversation now.
For more on public health data, check out the CDC's new Public Health Data Strategy – an ambitious plan building on lessons learned from COVID-19 and other recent health threats.
Don't Miss Our Annual Meeting: On Thursday, April 20, from 1 to 2:15 p.m. ET, every individual from a Research!America member organization is invited to Research!America's virtual 2023 Annual Meeting. In the business portion of a high-energy agenda, we will vote on bylaw revisions and a new slate of Board members.
We will also hear from Rep. Lauren Underwood (D-IL); Dawn O'Connell, Assistant Secretary for Preparedness and Response at HHS; and Gary L. Disbrow, PhD, the Deputy Assistant Secretary and Director of BARDA. Gabi Conecker, MPH, president and co-founder of the International SCN8A alliance, is joining us as well; I promise her voice and her story as a parent, caregiver, and fierce patient advocate will affect and inspire you.