Big Ideas Bring Better Health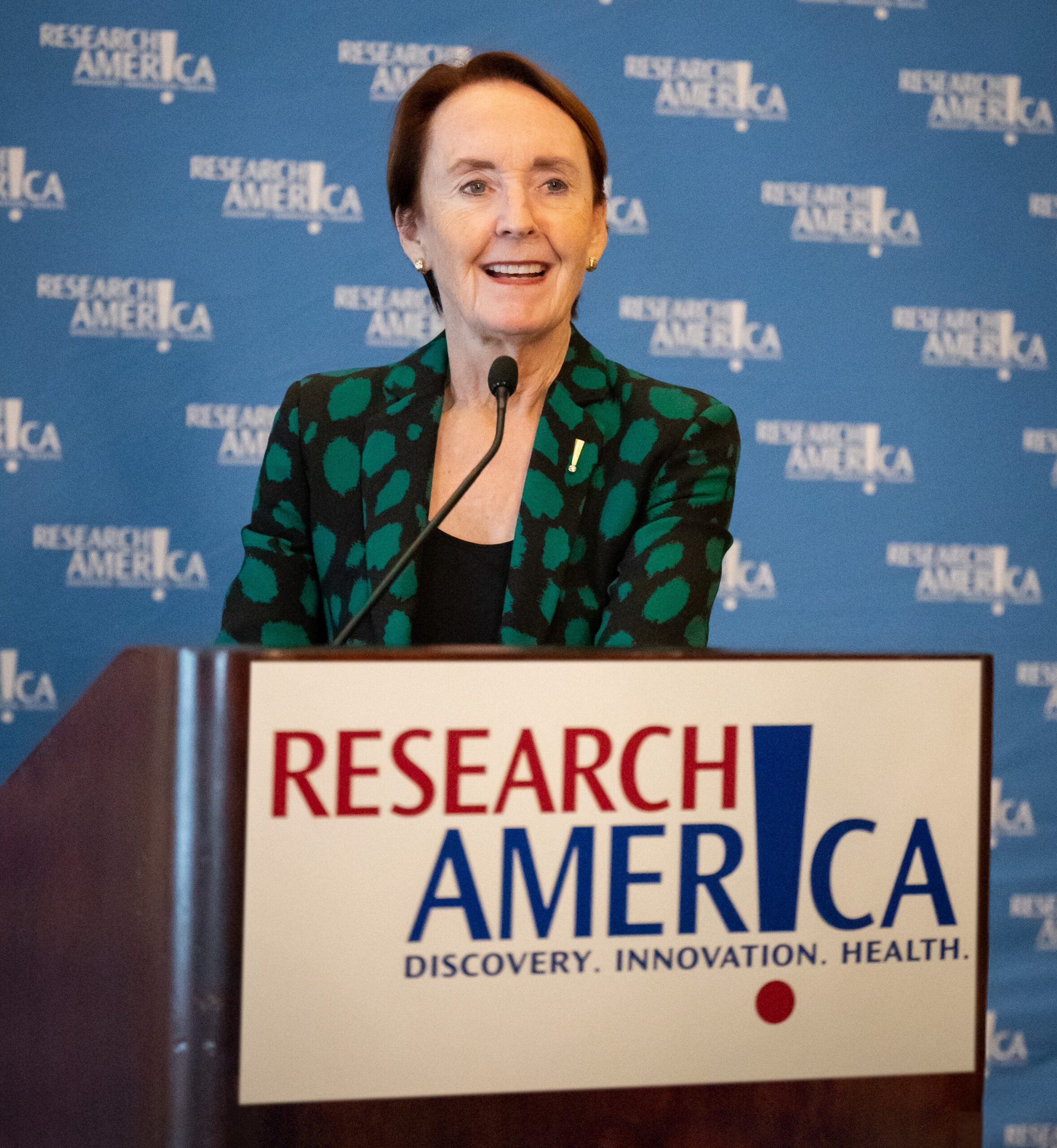 Join us in celebrating National Public Health Week, April 3–9. This year's theme is "Centering and Celebrating Cultures in Health"; read the welcome letter from Georges Benjamin, MD, executive director of the American Public Health Association and vice chair of the Research!America Board. We encourage you to engage in the #NPHW conversation on Twitter and other platforms throughout the week.
Public Health Champion: Read an interview with community leader Melanie Gibboney, MPH, who is doing important work in Hamilton County, Ohio, on harm reduction efforts, including overdose and suicide prevention. This is the first of a series of interviews over the next few weeks spotlighting the work of public health professionals.
On the Hill: We are approaching a critical time in the budget appropriations cycle when Congress could set overall FY24 funding levels. National Public Health Week offers an ideal opportunity to remind members of Congress that robust medical research funding is essential to the public health of our nation.
As House and Senate budget hearings continued this week, Secretary of HHS Xavier Becerra testified before the House Ways and Means Committee, outlining HHS' FY24 priorities, from preparing for future public health threats to ending cancer as we know it. Congress is heading into a two week recess beginning tomorrow; both chambers will resume their work on FY24 appropriations when they return on April 17.
Take a moment to support public health stewardship in your state using this editable tweet – customize your tweet by using our chart of CDC funding by state. The CDC is one of our most critical protectors of public health and it provides federal dollars to every state; strong funding for CDC is foundational to America's health.
Clinical Trial Diversity: Today, NIH's National Institute on Minority Health and Health Disparities began a two-day virtual workshop with stakeholders across the R&D ecosystem focused on increasing diversity in clinical trials. Research!America was instrumental in proposing the concept and design for the workshop, which continues all day tomorrow, March 31. Our own Jenny Luray will participate in tomorrow's panel on "Funder, Regulatory, and Policy Perspectives" at 3 p.m. ET. Learn more and join us.
Tune In for ARPA-H Insights: The ways in which the mission of the ARPA-H is distinct – and how it's different from and coordinates with other federal health agencies such as the NIH – is still being defined, as highlighted in a Roll Call article this morning (including insights from Research!America's Ellie Dehoney).
Bring your ARPA-H questions and join us on Tuesday, April 4, at 1 p.m. ET (register and submit questions in advance). We're partnering with the Global Health Technologies Coalition and others for a conversation with David Bowen, special advisor at ARPA-H and veteran health policy expert. He'll provide an overview of the new agency and discuss ways in which it hopes to engage the global community.
Bring Your Big Ideas: ARPA-H has launched a "Dash to Accelerate Health Outcomes," a competition – open to everyone – seeking ideas to revolutionize approaches to health outcomes. ARPA-H will identify the most promising 64 proposals and funnel them into a "March Madness-style" bracket for online discussion and voting. Submissions are due by Friday, April 7.
Separately, ARPA-H has issued a Broad Agency Announcement seeking funding proposals for research. It has scheduled a forum for Tuesday, April 4, 11 a.m. to 1 p.m. ET, for interested parties to learn more about the application process. The deadline to register for the forum is Monday, April 3, at 5 p.m. ET.
Communication and Trust: Our 2023 Advocacy Awards program on March 15 featured two insightful panel discussions with this year's honorees: the first focused on science communication and the second on trust in science. Please watch and share the video of this dynamic program.
ICYMI: On Tuesday, we were joined by veteran health policy expert Nick Bath for a member's-only discussion on the complex intersection of FDA's expedited approval process and the CMS's coverage decisions involving new, amyloid plaque-reducing Alzheimer's treatments. The animated exchange shed light on the complex implications for patients and researchers. If you're not yet a member of the Research!America alliance, send a note to Joel Nepomuceno, so you never miss another conversation.
Discussion — Donate Your Brain: The "organ donor" box you check on your license renewal is not enough to ensure your brain can be used to foster neurological scientific breakthroughs. Join us on Wednesday, April 5, at 11 a.m. ET for a discussion with Tish Hevel, CEO of the Brain Donor Project, which works in concert with the NeuroBioBank of the NIH to encourage these donations. Tish will help illuminate the process of brain donation, dispel the myths surrounding it, and tell us how to help be "the brain behind the breakthrough."