Changes, Challenges, Champions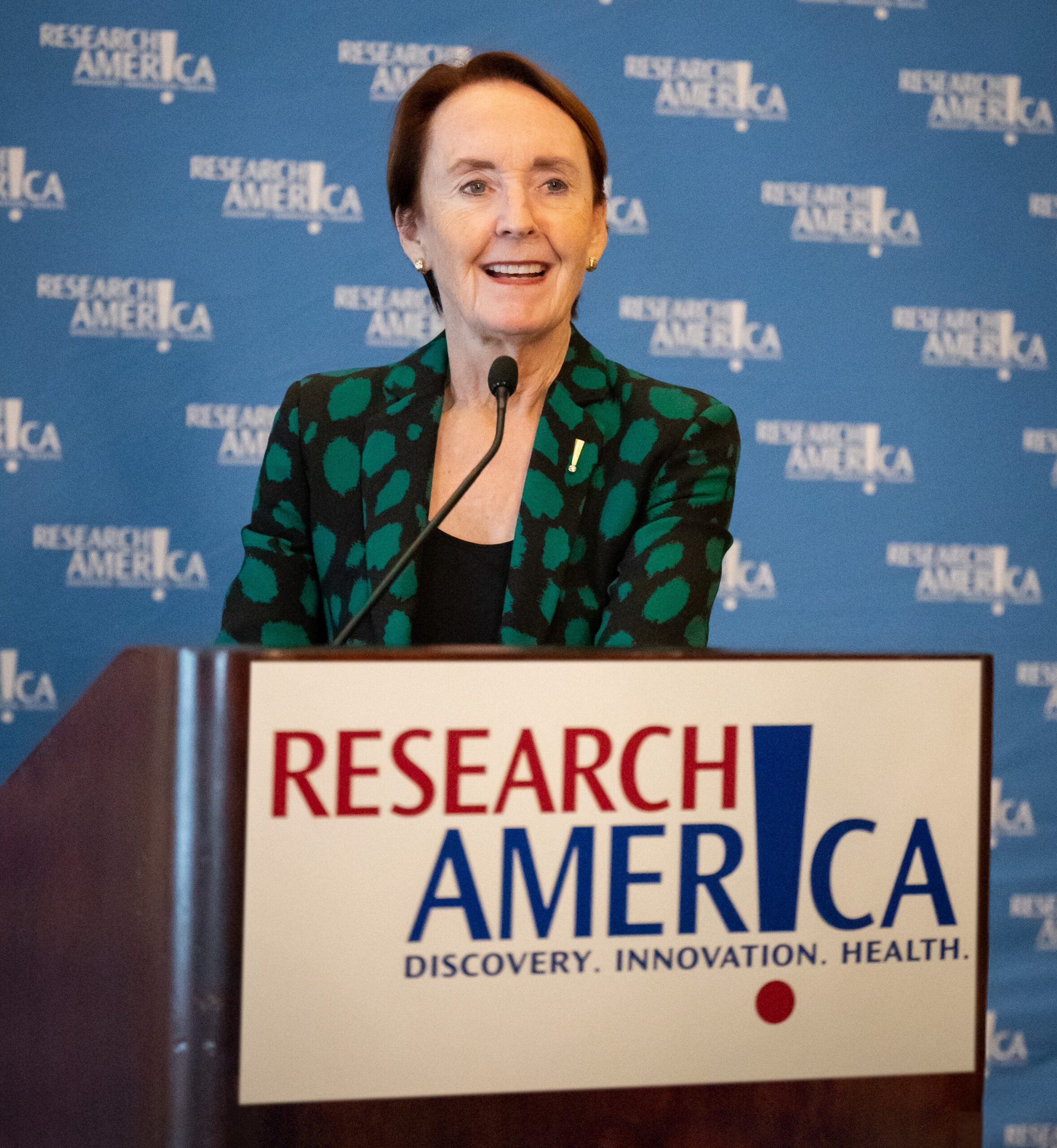 Public Health News: Mandy Cohen, MD, MPH, begins her tenure as CDC Director on Monday, with big shoes to fill – former CDC Director Rochelle Walensky, MD, MPH, led the agency through the crisis of a generation and was brave enough to acknowledge and address needed change. (Dr. Walensky gave her final interview as CDC Director to Bloomberg, published this morning.) 
Dr. Cohen is well-equipped for this profoundly important role. In a commentary in Scientific American, Dave A. Chokshi, MD, offers sage advice to the new Director based on his experience leading the New York City Health Department during the height of the COVID pandemic. The case Dr. Chokshi makes for public engagement applies more broadly to science and health writ large.
On the Hill: Next week, we expect the full Senate appropriations committee to consider its Commerce, Justice, Science, and Related Agencies (CJS) subcommittee appropriations bill, which includes funding for the NSF. Increased funding for the NSF in FY24 is critical to powering basic research and meeting the other strategic goals of the landmark CHIPS and Science Act, including bolstering U.S. competitiveness in the global economic arena. 
In the past 20 years, China has dramatically increased its investment in R&D as a national priority – tapping the playbook the U.S. developed decades ago to drive our economy – to not only grow the Chinese economy but dominate globally. Meanwhile, the U.S. is taking a strong future for granted; a very high risk proposition. 
Use this editable email to encourage your senators to champion science, technology, and innovation, including increased NSF funding in FY24. 
Also On the Hill: The Senate Health, Education, Labor, and Pensions (HELP) Committee released a bipartisan, staff-level discussion draft of legislation to reauthorize the Pandemics and All-Hazards Preparedness Act (PAHPA), a landmark law, twice reauthorized, establishing our nation's biodefense infrastructure. The deadline for submitting comments on the draft is Monday, July 10, at 10 a.m. ET. 
On the House side, the Energy & Commerce Committee plans to "mark up" (consider amendments and vote on) its own version of reauthorizing legislation on July 13. 
Don't forget to register for our upcoming member-only discussion on Tuesday, July 11, at noon ET, with Paul Kim, Principal at Kendall Square Policy Strategies, LLC. While the deadline for comments to the aforementioned Senate staff-level reauthorization draft will have passed, there will be plenty to discuss about PAHPA. We'll also take a look at the implications of today's announcement of the FDA's full approval of the Alzheimer's drug lecanemab; the prospects for an R&D tax credit fix; and revisions to NIH reporting requirements for foreign subgrantees. Email Jacqueline for the registration link. 
Confidence In Science: A survey conducted by The Associated Press-NORC Center for Public Affairs Research found that in 2022, confidence in the scientific community decreased among U.S. adults, with only 39% of survey respondents reporting "a great deal of confidence" (down from 48% in 2018 and 2021). The survey also highlighted a partisan gap in the views of science and medicine, surely exacerbated during the COVID-19 pandemic.
 Our Research!America annual survey data offers some hope for a rebound in 2023. We regularly ask respondents about "confidence in scientists to act in your best interest," and while we saw a dip in 2022, confidence jumped back up to pre-pandemic levels in a survey we commissioned early in 2023.
Regardless of whether confidence in scientists is up or down, it's imperative that each of us engage with the public and policymakers (see action alert opportunity above!) to make the case for research.
Have you thought about commissioning a survey to learn more about the public's perceptions on a research or public health issue? Contact Erin Brown to brainstorm with us! 
Engagement Opportunities:
Technology, Innovation, and Partnerships:

The NSF has released an RFI seeking feedback to assist in the creation of a roadmap for its new

Technology, Innovation, and Partnerships Directorate

. This roadmap is meant to guide investment decisions in use-inspired and translational research over a three-year span. Your input can help the U.S. bolster our global economic competitiveness and accelerate solutions to global challenges. Submit your comments by July 27. 

NIH RFI – Advancing Biomedical Research:

The

NIH has released an RFI

seeking input on challenges and opportunities for the further development and use of novel alternative methods (NAMS) in biomedical research. Your feedback is vital to ensuring NAMS are used appropriately to bring about the medical and public health progress we need. Responses are due by August 16. 
75 Years and Counting: The Lasker Foundation is celebrating 75 years of accelerating support for medical research, a mission it accomplishes through education, recognition, advocacy, and the list goes on. I hope you will take the time to view this series of short animated videos that honor "Lasker Laureates." Their passion, determination, and impact is stunning.