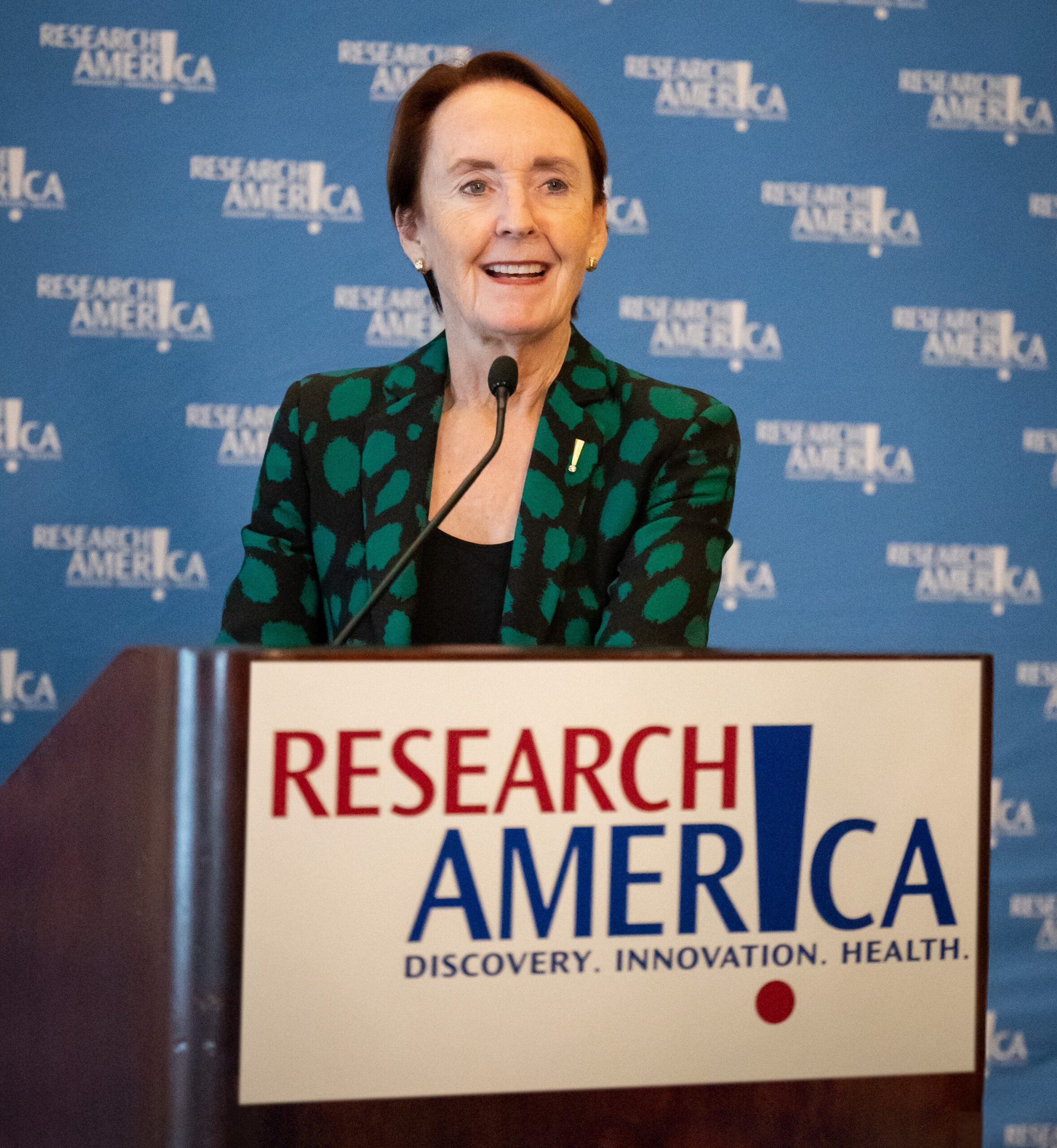 Dear Research Advocate,
There aren't a lot of earworms with public health messages, but Hip Hop Public Health is working to change that with songs that feature celebrity guests in raps about vaccines, proper handwashing, and much more. And that's just part of their important work.
Hip Hop Public Health is the recipient of our 2023 Meeting the Moment for Public Health Award, for its innovative work in health literacy. Register to join us on Monday, January 30, at 2:30 p.m. ET for a special discussion with two of the organization's leaders: Lori Rose Benson, executive director and CEO, and Dr. Olajide Williams, president and founder.
A relevant result from our soon-to-be-released 2023 national survey: 88% of Americans say they are concerned about the impact of misinformation and disinformation on public health. This concern – which is shared across political affiliations – underscores the importance of the work of organizations like Hip Hop Public Health.
On the Hill: Both chambers of Congress are in session this week and more committee assignments have been announced. We now know the full membership of the House Energy & Commerce Committee, which shares oversight responsibilities with the Senate HELP Committee for NIH, CDC, FDA, AHRQ, and other important health agencies.
Our off-the-record, alliance member-only discussion on February 6, from noon to 12:45 p.m. ET, will discuss R&D-relevant legislative priorities of these powerful committees and others. We'll hear from congressional and executive branch veterans from both sides of the aisle, Julie Hershey Carr and Lisa Kountoupes. If your organization is an alliance member, look for the registration information in your inbox. If your organization is not a member, consider joining us! Connect with Joel for more information.
The outlook for Fiscal Year 2024 appropriations is another topic we'll cover during that meeting. Whether your focus is on funding, policy, or both, with the new Congress settling in, now is a terrific time to "champion-build." That's shorthand for encouraging your representatives in Congress to champion faster medical and public health progress.
Engaging with your elected representatives as a constituent is the cornerstone of an effective democratic process and a responsive government, and doing so face-to-face (in-person or virtually) is all the more impactful. Let us help make your engagement easy and the outcome meaningful. You can visit either a member's district, state, or Capitol Hill office and make a difference. Reach out to our advocacy team if you'd like to give it a try; we'll brainstorm ideas for the meeting with you!
District Health Dashboard: NYU Grossman School of Medicine has released a powerful tool for advocacy (including the aforementioned introductory meetings!): a congressional district-by-district dashboard looking at more than 30 different health-related metrics. An easy-to-share, two-page overview summarizes the dashboard and its measures.
30 Years Later: This year marks the 30th anniversary of the landmark legislation which required women and minorities to be included in clinical trials. During a panel discussion hosted by Women's Health Access Matters, Research!America's Jenny Luray provided insight into what led to the historic legislation. Watch the discussion, which included NIH Office of Research on Women's Health (ORWH) Director Janine Clayton, MD.
Efforts to achieve inclusivity in clinical research continue. Mark your calendars for March 30 and 31 when the National Institute on Minority Health and Health Disparities will host a workshop on clinical trial diversity, equity, and inclusion. Research!America and advocacy partners worked together to secure this workshop, and we hope you will participate!
ICYMI: If you missed our alliance discussion on Wednesday with Margaret Hamburg, MD, a former FDA Commissioner and internationally recognized leader in public health, medicine, and biomedical research and innovation, "inspiring" is an understatement for her conversation with former NIH Director and Research!America Board Member Elias Zerhouni, MD. Dr. Hamburg is the recipient of the Research!America's 2023 Outstanding Achievement in Public Health Award, generously supported by Johnson & Johnson. I hope you set aside 30 minutes or so to watch the recording.
Upcoming Alliance Discussion: In addition to next Monday's discussion with leaders at Hip Hop Public Health, we have another special discussion lined up for next week: Join us on Thursday, February 2, at 11 a.m. ET to speak with Helene Gayle, MD, MPH, president of Spelman College and recipient of our 2023 Geoffrey Beene Foundation Builders of Science Award. Dr. Gayle will share insights from her career as a public health leader and humanitarian, dedicated to eradicating inequities in health and wealth. 
We hope you will be able to attend both of these important conversations.
Stay well, stay safe, and stay connected,