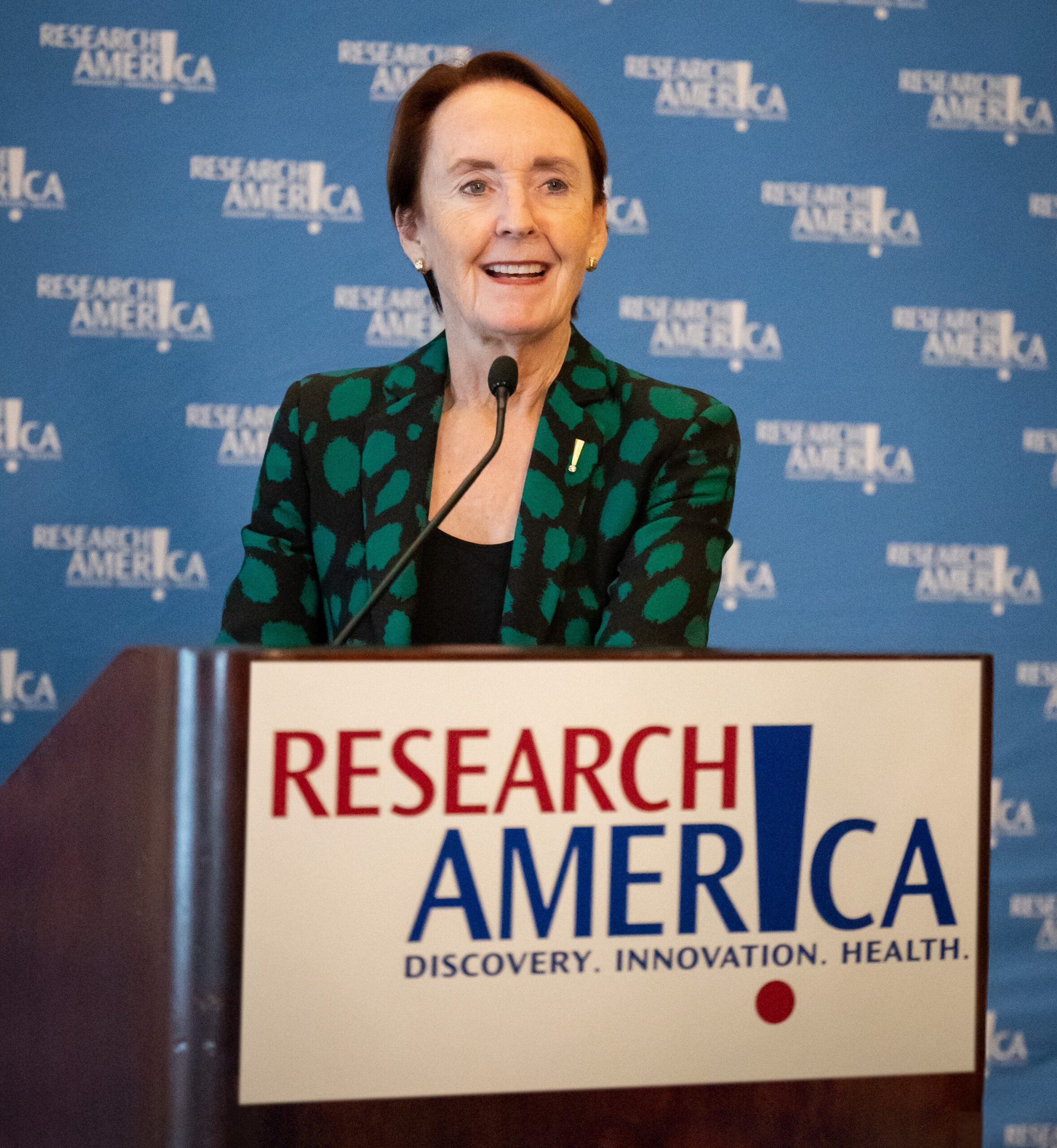 This year, Americans will spend nearly $12.2 billion celebrating Halloween, exceeding last year's record by nearly $2 billion. Make no bones about it (get it?!), this is more than the total 2023 NIH research budget for mental health, heart disease, diabetes, obesity, opioid misuse and addiction, kidney disease, antimicrobial resistance, and stroke, combined. I'm certainly not suggesting we cast aside the fun of Halloween – but it's important to keep in mind that we can both have fun and invest in our future health. Let's make the case for more robust investment in research and innovation. Nothing scary about that! 
Speaking of improving health outcomes, Rajiv Shah, MD, President of The Rockefeller Foundation, and former USAID Administrator, is doing just that through his impactful work to expand access to global health, clean energy, food security, and economic opportunity for all. For his extraordinary contributions, Dr. Shah will receive the Outstanding Achievement in Public Health Award at our Advocacy Awards event on March 13, 2024. We hope you will join us to celebrate and be inspired.  
On The Hill: Representative Mike Johnson (R-LA-04) has been elected the 56th Speaker of the U.S. House of Representatives, enabling that body to get back to business after a 23-day interruption. The new Speaker faces a wide range of challenges, including forging a path to enact FY23 supplemental appropriations to address pressing international and domestic funding needs. He must also work to keep the federal government funded as we hurtle toward the November 17 expiration of the continuing resolution (CR). It isn't "witchful thinking" that the CR will be extended beyond that date. 
#CuresNotCuts: Meanwhile, we can't let up for a moment on making the case for robust research funding, as Speaker Johnson must get to work on a bipartisan plan for full-year spending.  As ardent advocates, we know that advocacy works! Use our shareable messages to let Congress know that America needs #CuresNotCuts. 
Also On The Hill: Yesterday, the Senate HELP committee, on a bipartisan vote, advanced the nomination of Dr. Monica Bertagnolli to be NIH Director. We don't know yet when the full Senate will vote on her confirmation to fill this essential position. For more on Dr. Bertagnolli, read our statement.
Honoring Leading American Scientists: Earlier this week, the President presented the National Medal of Science and the National Medal of Technology and Innovation awards, for outstanding achievements in science, technology, and innovation to strengthen our nation's well-being and for profound contributions to finding the solutions to what ails us, individually and as a society determined to thrive. Congrats to all the fab-boo-lous honorees! 
Decline in Publicly-Funded Proportion of Academic R&D:  A new report from the National Science Board, "Academic Research and Development," finds that, between 2012 and 2021, academic research and development (R&D) funded by business exceeded the amount of R&D funded by the federal government. The report underscores the indispensable relationship between public and private industry funding for academic R&D. Make no mistake, while increased private-sector funding for academic research is vitally important and welcome, we must ensure that federal investment in academic R&D remains strong.
Is AI a Trick or Treat? With all the talk around AI and the need for regulation to make sure it doesn't get out of control, you may wonder: "Should I be concerned?" Luckily for us, AI doesn't have to be a nightmare. Join us next Tuesday, Halloween Day, when Tom Romanoff, the Director of the Technology Project at the Bipartisan Policy Center, takes the fear out of AI by explaining some of its main concepts and issues. Be sure to bring some scary good questions.
ICYMI: On Tuesday, Kathryn Bell, Minority Health Policy Advisor to the Senate HELP Committee, joined us for a bewitching, off-the-record conversation on the request for information on NIH reform from HELP Committee Ranking Member Cassidy. There is still time – but just one day – to respond to the Senator's request for information on modernizing the NIH.  
If you are interested in joining us for our next off-the-record, member-only discussion but your organization is not a Research!America member, contact Joel Nepomuceno to learn how to become part of our alliance.
Stay well, stay safe, and stay connected. And have fun on Halloween!