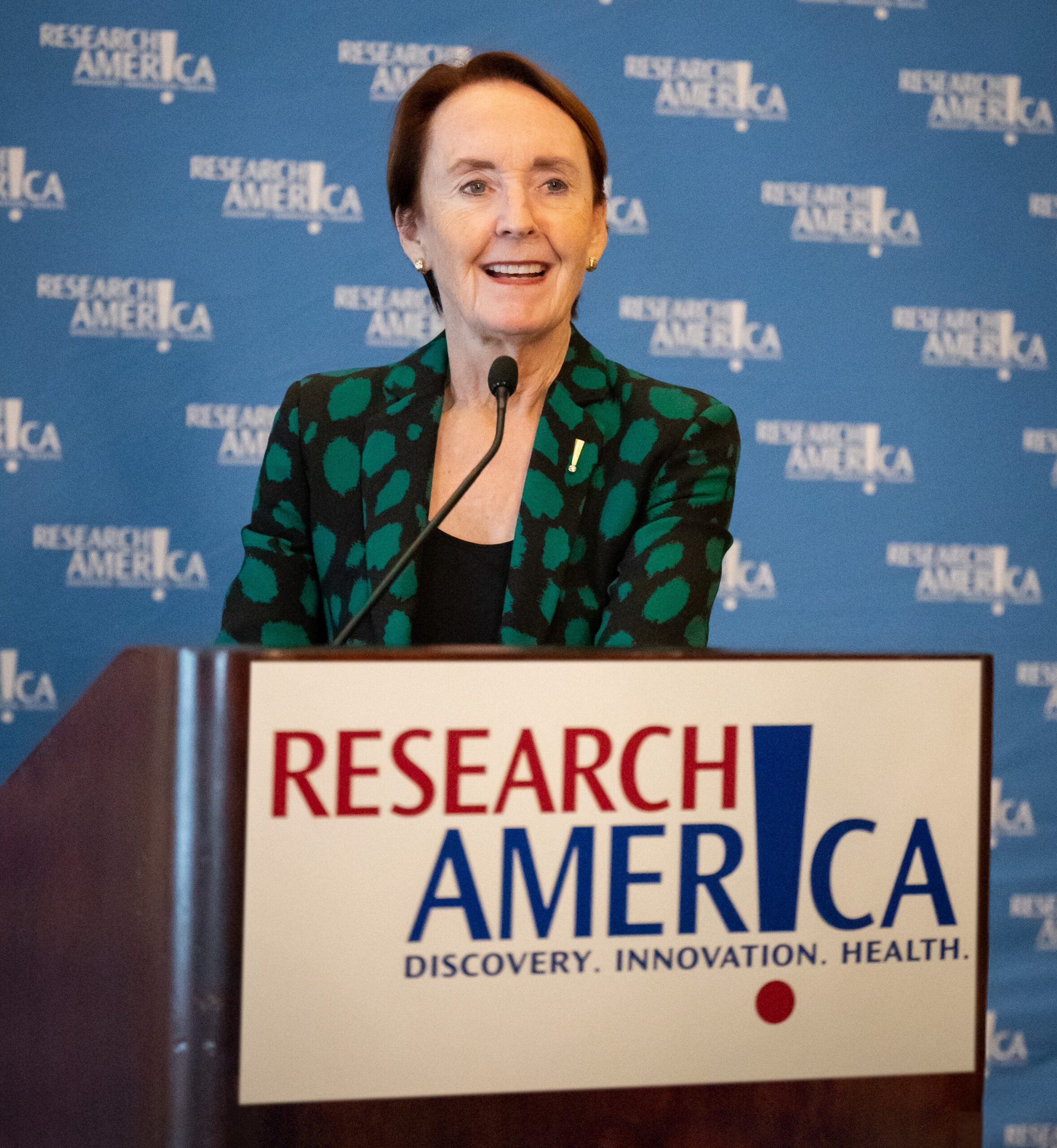 On the Hill: The President signed the Fiscal Responsibility Act last Saturday, raising the debt ceiling and re-starting the fiscal year 2024 (FY24) appropriations process. Congress has until September 30 to pass appropriations bills that allocate funding under the new FY24 defense and non-defense budget caps. Under the caps, Congress can increase funding for some agencies and programs as long as those increases are offset elsewhere.
Fast and Furious: If the appropriations process isn't completed by the September 30 end of FY23, Congress must pass a continuing resolution temporarily freezing agency and program budgets in place or the government will shut down. Further, if Congress doesn't complete the appropriations process by December 31, 2023, the FY23 funding caps will each be reduced by 1%.
The Urgency of Advocacy: We anticipate a flurry of appropriations activity this month. Today, we sent a letter urging appropriations leaders to boost funding for research critical to the health, prosperity, and security of our nation. Use this editable tweet to lend your voice. Appropriators face challenging funding trade-offs, and your input can help ensure scientific, medical, and public health progress are assigned a top funding priority.  
The Weeds are Important: To prevent a "War and Peace" length newsletter, I've left out plenty of advocacy-relevant information about the debt ceiling deal and state-of-play around it. If your organization is part of the Research!America alliance, join us this Monday, June 12, at noon ET for a member-only, virtual meeting to dig a bit deeper into the deal. Our expert guest is James Lucier of Capital Alpha Partners. Watch your email or contact Jacqueline Lagoy for the registration link.
Strengthening NIH: The Brookings Institution's "Building a Better NIH" project released a series of short papers last month exploring ideas for strengthening the Institutes. Whether you agree or disagree with the ideas presented in these papers, the authors challenge those who care about scientific progress to think critically about how to maximize it. That in and of itself is an important contribution to science.
Research!America Board Member Rush Holt, PhD, a former U.S. Representative (D-NJ), authored one of the papers, a look at "Biomedical science that the public can embrace." He details how public engagement can go a long way to building trust. (Visit our Civic Science webpage.)
Equipping NIH Advocates: United for Medical Research has produced another set of terrific advocacy tools: fact sheets for every state with key stats about local NIH impact. Want to brainstorm ways of putting these resources to use as the appropriations process heats up? Email Samantha Miller.
Equipping NIH for the Future: I hope your organization will join this sign-on letter to Senate leadership in support of Monica Bertagnolli, MD, to be the next NIH Director. Email Samantha Miller to sign on; the deadline is COB Monday, June 12.
Only One Week Left!: Applications close at midnight ET on Thursday, June 15, for the Research!America Discovery | Innovation | Health Prize, generously supported by Pfizer. The $200,000 prize will recognize and support a researcher or clinician with a bold vision for progress against pandemic threats. Apply ASAP and please share with your networks.
Next-Gen Scientists: This week, we kicked off our 2023 Early Career Summit with a fantastic afternoon of virtual panel discussions and breakout sessions. The 2023 Summit is a series of live, non-recorded, virtual events held throughout June. Next week, we have two Summit sessions:
Mastering the Elevator Pitch

on Tuesday, June 13, 12:30 to 1:45 p.m. ET

Communicating Science to Inspire and Foster Public Engagement

on Wednesday, June 14, 12:30 to 1:45 p.m. ET
It's definitely not too late for early career researchers and engineers to register for the (no-cost!) remaining sessions. We hope you'll share this registration link widely!
Next Gen Science: Join us on Thursday, June 15, from 11:30 a.m. to noon ET for an alliance discussion with Reinhard Laubenbacher, PhD, University of Florida, focused on "digital twin" modeling. Let's face it, "digital twin" sounds more like a dystopian Netflix series than a significant development in the medical research arena. Yet digital twin modeling could revolutionize the discovery, development, and delivery pipeline. Bring your insights, questions, AI anxiety… it will be a no-holds-barred discussion!
Did You Miss These Webinars?
Out-Pacing Pandemics:

On Tuesday we had a fast-paced, information-packed conversation with

Neil Vora, MD

, of Conservation International, about his work in the area of pandemic prevention and the increasing threat of viruses that can 'spillover' from animals to humans.

Watch the discussion

.

Hard-won Progress Against Alzheimer's Disease:

Earlier today we spoke with

Jeffrey Cummings, MD, ScD

, University of Nevada, Las Vegas. He shared an extraordinary presentation on the scientific journey behind new Alzheimer's treatments

.