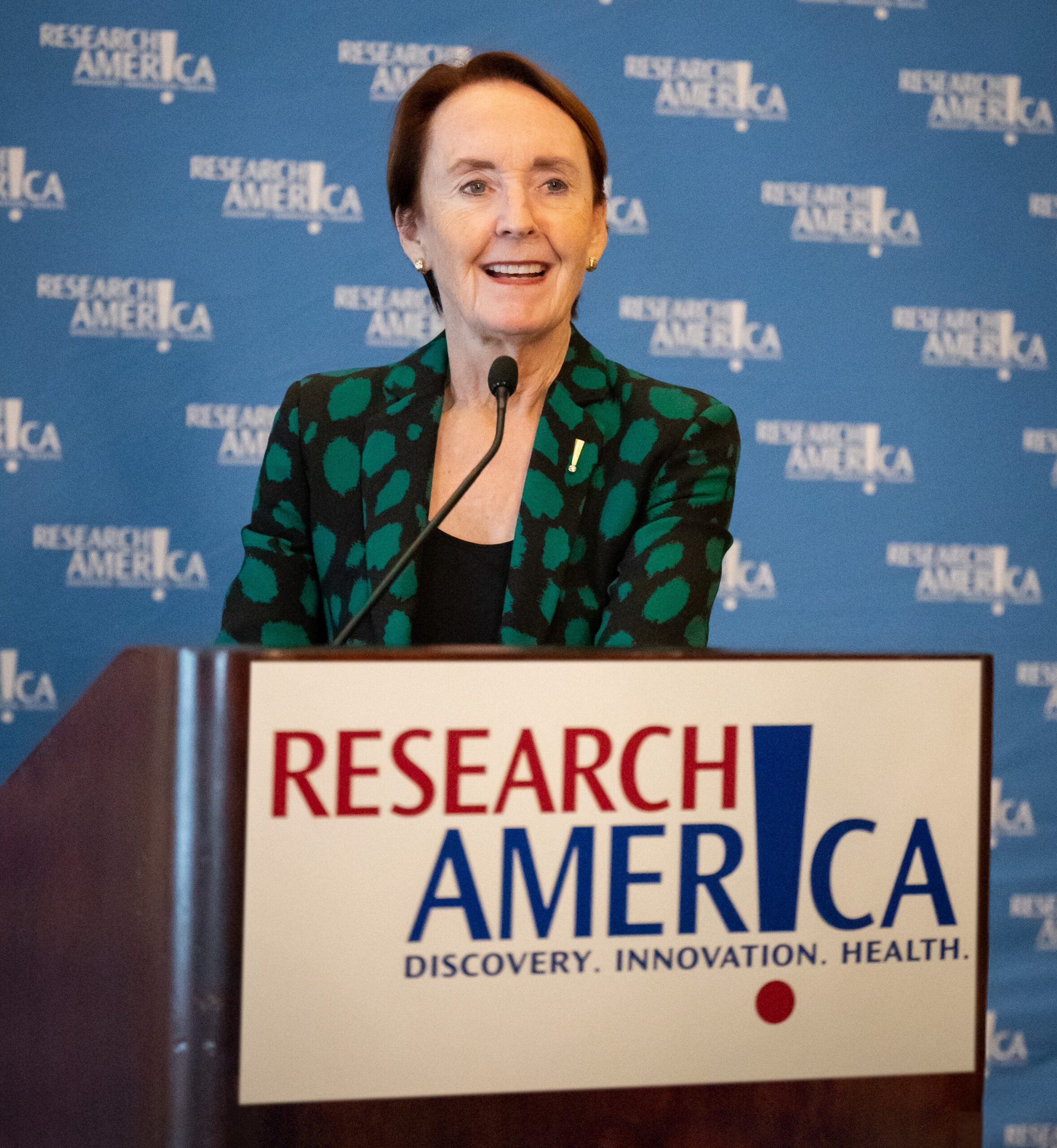 On the Hill: The political tectonic plates underpinning the appropriations process are moving in unpredictable ways. With House appropriations markups resuming this week, a segment of the House majority is now pushing to establish a baseline that falls even below FY22 non-defense discretionary funding. 
As these machinations continue, we must ensure Congress hears the priorities of their constituents, i.e. you and everyone you know! Ultimately, the more support that is shown for research, the better the chances that NIH – and NSF, FDA, CDC, and AHRQ  – will receive the funding needed to put research to work at the level it needs to deliver for individuals and our nation. 
We have partnered with six other organizations to launch an online op-ed alongside an ad campaign focused on reasons to "Invest in the NIH." We encourage you to take a few minutes today to share the ads and the op-ed on your social channels and use hashtag #InvestInNIH to amplify this timely and essential message.
Opportunity for Input: NIH is seeking public comments on updated policy guidance that details the requirements for grantee oversight of consortium/subaward agreements. The update establishes a requirement that at least every six months, foreign subawardees provide copies of all research documentation (e.g. lab notebooks, data) to primary grantees. NIH leadership may decide to modify this guidance after reviewing public comments. The planned effective date for the policy update is October 1, 2023. 
Chair Cathy McMorris Rogers (R-WA) and colleagues of the House Energy and Commerce Committee, which has jurisdiction over legislation affecting NIH policies and regulations, issued a press release in support of this new administrative requirement. 
The practical implications of this particular approach to strengthening research security and integrity are being considered by many in the research community. Is it possible to advance the outlined goals without inadvertently undermining collaboration, undercutting equity, setting a precedent for the entire research ecosystem, and/or consuming time and taxpayer dollars that could be better spent?    
NIH Director Nomination: This week, Research!America joined 115 other organizations in a letter to Senate leadership supporting Dr. Monica Bertagnolli's nomination for NIH Director. Senate HELP Committee Chair Bernie Sanders (D-VT) has stated he will oppose any nominee until he sees "a very clear strategy on the part of the government" on lowering drug prices. 
Drug affordability is vitally important, but pitting research for health against affordability implies that it's fine to bargain with patients' interests – that they can either value affordability or progress, not both. We hope and believe the senator will choose a different path. If your organization would like to join the letter in support of Dr. Bertagnolli's nomination, additional signatories are still being accepted. Email Samantha Miller to add your organization.
Only Eight Days Left: Nominations for our 2024 Advocacy Awards are due by Friday, June 23. We want to know who you think should be recognized for their remarkable efforts in advocacy for research and innovation. The nominations process has been streamlined to make it easy for you to submit your pick!
Early Career Summit Continues: Research!America's 2023 Early Career Summit continues with "Building a Strong Resume: A Hiring Manager's Perspective," on Wednesday, June 21, from 12:30 to 2 p.m. ET. The 2023 Summit is a series of live, virtual events held throughout June. Early career researchers and engineers can still register for the last two (no-cost!) sessions. It's been a fabulous series already, with participation from around the world!
Support Next-Gen Scientists: Several early career scientists at Research!America have praised this STAT special report: "Academia's postdoc system is teetering, imperiling efforts to diversify life sciences." It provides context on why supporting early career researchers and building a sustainable, equitable pipeline for scientists is so critically important.
Fact Sheets on STEM Workforce: The Federation of American Societies for Experimental Biology (FASEB) recently updated its series of fact sheets highlighting 2021 NSF STEM workforce data. Each of the one page fact sheets showcases data collated from various sources into themes that can be used by the STEM community in several ways, including for policy and advocacy efforts. Check them out. 
ICYMI: This morning, we talked with Reinhard Laubenbacher, PhD, University of Florida, for an enlightening discussion focused on "digital twin" modeling. "Digital twin" may sound like a dystopian sci-fi series, yet it could revolutionize the discovery, development, and delivery pipeline. He characterized it as a technology that is "a little past Kitty Hawk," which, in terms of flight, was the critical breakthrough that enabled WWI armies to battle in the air shortly thereafter, and soon, air-mail delivery and world-wide flight. In short, it's a big deal. Check out the recording.
NIMH Fireside Chat: On Thursday, June 22, from 3 to 4 p.m. ET, I have the privilege of participating in a virtual fireside chat with NIMH Director Joshua Gordon, MD, PhD, as part of the NIMH Director's Innovation Speaker Series. It will combine getting to know me and Research!America with a discussion of "your role in winning hearts and minds for research." Register to join us.
In Remembrance: Finally, a salute to Robert Ingram, who died earlier this year. Bob was a valued member of the board of Research!America and was brilliant in his insights and guidance, always available, and always committed to making a difference. He was a major force in the research-intensive pharmaceutical industry and in creating the extraordinary Research Triangle in North Carolina, as well as leader of the CEO Roundtable on Cancer. He is mourned and missed. Our deepest condolences to Bob's family, friends, and colleagues.