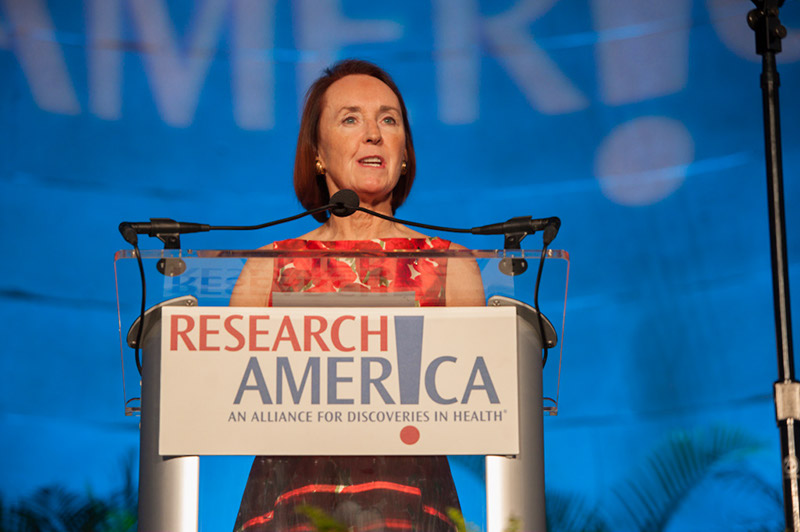 Dear Research Advocate:
Today, our nation and world lost a research leader whose vision, commitment and compassion have catalyzed progress against a host of insidious health threats. Dr. Stephen Katz, the director of the National Institute of Arthritis and Musculoskeletal and Skin Diseases, died suddenly and unexpectedly this morning. We have been blessed by you and your service, and will miss you, Steve.
The Senate passed a continuing resolution (CR) last night to flat-fund seven fiscal year 2019 appropriations bills at 2018 levels until February 8, 2019. (Recall that the federal fiscal year began on October 1, so this is not a minor delay.) It was fully expected that the House would pass the bill today and the President would sign it before the deadline of midnight tomorrow night. However, President Trump today indicated he will not sign the Senate-passed version of the CR because it does not meet his border security objectives. While we don't know as of this writing what will actually happen next, we do know that a partial shutdown of our government is not the answer. The National Science Foundation (NSF) and Food and Drug Administration (FDA) are among the federal agencies that will be affected. As Research!America Vice President of Policy and Advocacy, Ellie Dehoney, noted in a recent issue of Bloomberg Law: "What's caught in this web are agencies that fuel our economy and protect our public. This isn't a chess game…This is real life and real people being affected."
Another priority that is unfortunately being kicked down the road to the next Congress is the repeal of the medical device tax. It is disheartening that Congress hasn't addressed this innovation-stifling tax, especially considering the crucial role devices play in addressing health threats including cancer, diabetes, combat-related injuries and the opioid epidemic. We must reach out to our elected officials as soon as the 116th members are sworn in to urge full repeal.
Research!America once again contacted Congressional leadership this week to urge confirmation of Dr. Kelvin Droegemeier as Director of the Office of Science and Technology Policy (OSTP). It now appears likely that the Senate will adjourn before doing so, and that Dr. Droegemeier will have to be renominated for consideration by the new Congress.
A fascinating cache of resources came to my attention this week. Two publications describe the history, collections and contributions of the NIH's National Library of Medicine (NLM). As a key public interface for NIH, NLM provides public access to one of the world's finest collections of material related to human health and disease. NLM also houses clinicaltrials.gov, an important resource to the public and to the research community. I hope you'll take the opportunity to explore Images of America: US National Library of Medicine and NLM's Hidden Treasure. The latter is truly special in hard copy; a very nice gift!
Let me close with two opportunities for young scientists interested in gaining experience working in the field of science policy:1) the Eagleton Institute of Politics at Rutgers University has launched the Eagleton Science and Politics Fellowship to place PhD-level scientists in the offices of the New Jersey State legislature or executive branch as science aides for a full-year; and, 2) Research!America has two paid science policy internships available in Washington, DC. Both of these opportunities are immediate: the Eagleton application deadline is January 13, 2019 and we are reviewing resumes now for our internships. Please spread the word!
Sincerely,
Mary Woolley