Advocacy works in the new year!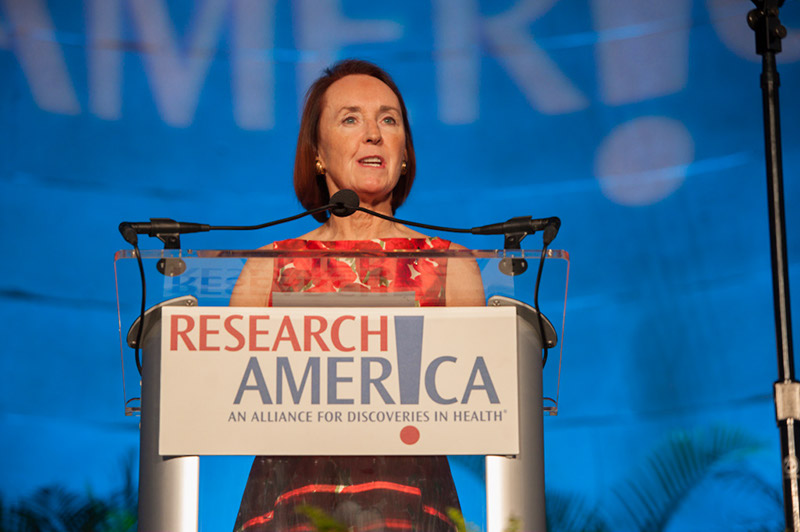 Dear Research Advocate:
In welcome news, last night the (departing) 115th Senate voted to confirm Dr. Kelvin Droegemeier as Director of the White House Office of Science and Technology Policy (OSTP). Research!America sent a thank you note acknowledging the roles Senate Commerce Committee leaders John Thune (R-SD) and Bill Nelson (D-FL) played in advancing the nomination. This confirmation is a great beginning for the new year – and the most recent evidence that advocacy works!
Tomorrow marks Research!America's 30th anniversary. There is no question that over three decades, the medical and health research advocacy community has become more organized and more effective. While our community certainly has reason to be proud of the funding and policy accomplishments we've achieved together, there is a great deal more work ahead. It is imperative that stakeholders in research and innovation continue to speak out with a unified voice, as our nation's leaders are operating with take-no-prisoners tactics while Alzheimer's and rare diseases and opioids and more take their tragic and costly toll on individuals, families and our economy, even as other nations move ahead in capturing global R&D leadership.
We must ensure our nation invests robustly in public and private sector research and innovation to drive medical progress and bolster our nation's public health preparedness (here's a prediction of likely challenges to health from Research!America member ASTMH). We must make certain our nation is spending every dollar wisely by assuring our health services delivery system is operating on the basis of evidence (for a quick but comprehensive summary of the importance of social determinants of health, see this NAM report, their most-read of 2018). Finally, we must make sure the US reasserts its role as the leader in global R&D.
Nancy Pelosi (D-CA) was elected today as Speaker of the House for the 116th Congress. Later this evening, the House plans to vote on an omnibus package to end the partial government shutdown that began on December 22, affecting nearly 800,000 federal workers, including those at the NSF and FDA. Regardless of House action, the standoff, and thus the shutdown, is likely to continue. The Washington Post published a telling article last week on the shutdown's impact on science. Please join us to advocate for an end to this stultifying gridlock.
2019 is a chapter in our nation's history yet to be written. We can take heart that the first science-critical page – confirmation of the Director of OSTP – is now in print. To ensure that it's a year in which faster medical progress, strategic public health investment, and R&D leadership take center stage, let's keep up the community's strong record of advocacy. All of us at Research!America look forward to working together with you to achieve these goals.
Sincerely,
Mary Woolley