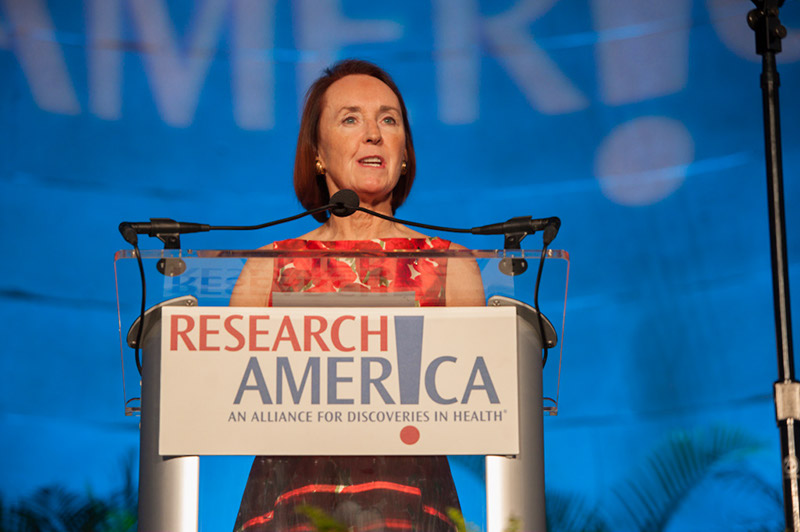 Dear Research Advocate,
Almost three months into the 2020 fiscal year, Congress has finally passed a legislative package to fund the federal government. As of press time, the Senate is expected to finish clearing the package tonight. The White House has indicated that the President will sign, thus avoiding a shutdown at midnight on Friday.
There are many positive developments for the medical and science research advocacy community in these bills, including:
A significant funding increase of $2.6 billion for NIH, paving the way for faster medical progress and more lifesaving, job-producing R&D.
An increase of $636 million for the CDC, including new resources to strengthen the agency's 24/7 disease tracking capabilities and, for the first time in 20 years, to support firearm injury research.
A $203 million increase for the NSF, providing critical support for basic science research and STEM education.
An increase of $91 million for the FDA to assist with its ever-growing responsibilities.
A ten-year reauthorization for PCORI to continue producing much-needed, life-saving evidence about what interventions work best for patients and their caregivers.
Full repeal of the medical device tax, leveling the playing field for investment in diagnostics and other important new medical technologies.
You helped make this happen, joining the thousands of stakeholders who demanded better. Advocacy really does work. Read Research!America's statement. (AAAS has a helpful breakdown summary across the sciences.) And take a moment to thank Appropriations Committee leaders for being such stalwart champions for research.
Yesterday, we released U.S. Investments in Medical and Health Research and Development. This report on the R&D landscape, produced annually for decades (and with a tighter methodology over the last six years), shows a 6.4% increase in R&D investment across all sectors from 2017-18. While certainly welcome news, it is nonetheless concerning that we are not investing enough to slow and prevent the onslaught of disease and disability, with its deadly financial as well as human cost. R&D spending represents only five cents of every health care dollar spent. This is simply not enough to secure the future of health for us all.
Other key takeaways from the investment report:
In 2018, total U.S. medical and health R&D investment was just shy of $200 billion ($194.2 billion). Of that:

Industry invested $129.5 billion (66.7%).
Federal agencies invested a total of $43 billion (22.2%).
Academic and research institutions invested $15.7 billion of their own funds (8.1%).
Foundations, patient groups, state and local governments and professional societies invested $1.5 billion (3.1%)
Read our press release and access the full Investment Report.
We mentioned earlier the welcome news of increased funding for the National Science Foundation (NSF). The President has announced his intention to nominate Dr. Sethuraman "Panch" Panchanathan to serve as the 15th director of the NSF when the term of current NSF director, Dr. France Córdova ends in March 2020. Director Córdova has been an extraordinarily effective and dynamic leader for this critical agency. Read more about Dr. Panchanathan here.
There is no question America's research institutions benefit from international collaboration and the work of talented scientists from all over the world. But how to respond to the very real issues around undue foreign interference? Research!America board member Alan Leshner responds to "organized intellectual espionage" in this editorial in Science: "Protect global collaboration"
Exemplifying the best of global scientific collaboration is the progress made against HIV/AIDS. If properly diagnosed and treated, HIV/AIDS is no longer a death sentence but a manageable chronic disease. But we still need better treatments and more research in order to put HIV/AIDS in the history books where it belongs. December is AIDS Awareness Month. Please download our recently-updated HIV/AIDS fact sheet. All the fact sheets in our series are free to download and share.
We are taking a break next week and will resume the Weekly Letter with #437 in the new year! My colleagues and I extend our very best wishes to you and your family and friends for the holidays. Do take a moment to reflect on the difference you have made as an advocate this year.
Thank you for your partnership. And may we all work together to do great things in the year ahead!
Sincerely,
Mary Woolley