Cross sector civic engagement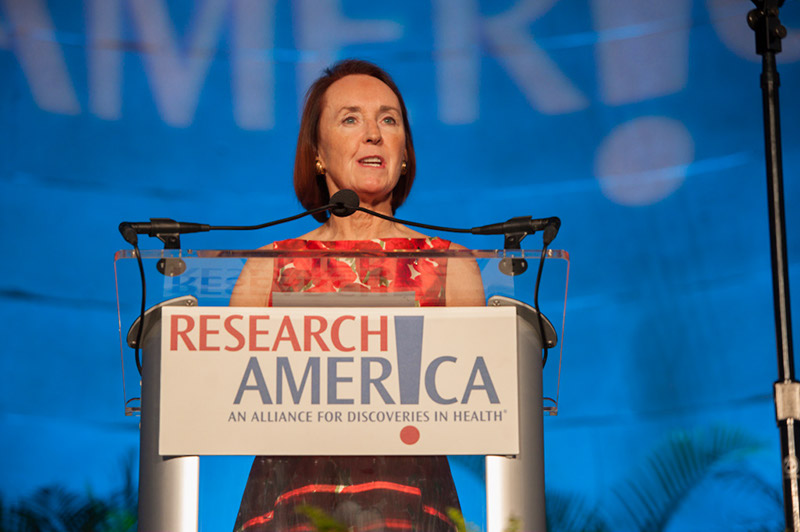 Dear Research Advocate,
The 2016 21st Century Cures Act (21stCC) is a prime example of patient groups, government, the private sector, academia and other research stakeholders working together toward a common goal: accelerating medical progress. With new thinking and new funding, 21stCC has empowered our nation to work more quickly to address rare diseases and chart new territory in areas such as regenerative medicine and brain science. (And that's just scratching the surface.)
We can't overstate the credit due the policymakers spearheading 21stCC for their leadership, commitment and determination. Now the same team — Representatives Diana DeGette (D-CO) and Fred Upton (R-MI) — is working on a welcome second iteration of the Act — Cures 2.0. They recently released a discussion draft. Comments are due by December 16, 2019. Ellie Dehoney commented on Cures 2.0 earlier this week in a feature article in STAT News.
More from Capitol Hill: appropriators are working hard to avoid another progress-stifling budget stopgap, or even worse, a partial or complete government shutdown, by negotiating a series of minibus appropriations bills that Congress may begin considering next week. Research!America sent a letter to House and Senate Appropriators reinforcing their efforts and the need for robust research and public health funding, and joined 161 science organizations on an American Society for Microbiology-led multi-society, sign-on letter that drives the point home with impact.
Whether or not you've already spoken out to let your policymakers know what's at stake (and thanks to those who did!), please make use of our #CRsStopProgress advocacy tools to urge Congress and the White House across the finish line. There are only 15 days left until the December 20 deadline!
Along with many of you, we joined a multi-organization letter — led by Friends of Cancer Research (FOCR) — expressing strong support for Dr. Stephen Hahn as Commissioner of the FDA. The Senate HELP Committee advanced Dr. Hahn's nomination to the full Senate on Tuesday, and we anticipate he will soon be confirmed.
The OSTP-led, cross-agency Joint Committee on Research Environments (JCORE) is partnering with academia, nonprofits, and industry to "maximize the quality and effectiveness of the American research environment." As part of this initiative, OSTP has issued an RFI with comments due by December 23, 2019. Here is a terrific overview of the initiative that the American Institute of Physics (AIP) put together.
All the activities above speak to civic engagement. Research!America is truly grateful to the Rita Allen Foundation for partnering with us to help young researchers launch innovative civic engagement initiatives in their communities. Now in its second year, the microgrant program empowers students to engage community leaders, policymakers and the public on the broad societal benefits and local impact of scientific research. Do you have an awardee in your state? See our write-up here.
For Alliance members: our December Alliance member call is Tuesday, December 10, 2019 at 1:30 p.m. ET. Please email Sara at schang@researchamerica.org for call-in information or register here.
Last but certainly not least, tomorrow, join AHRQ and its many supporters, including Research!America, in kicking off a year-long focus on the agency's many accomplishments. It's also an opportunity to call much needed attention to the enormous, untapped potential AHRQ-supported health services research holds for advancing health and health care. Patients are waiting! Use and follow the #AHRQ hashtag.
Sincerely,
Mary Woolley