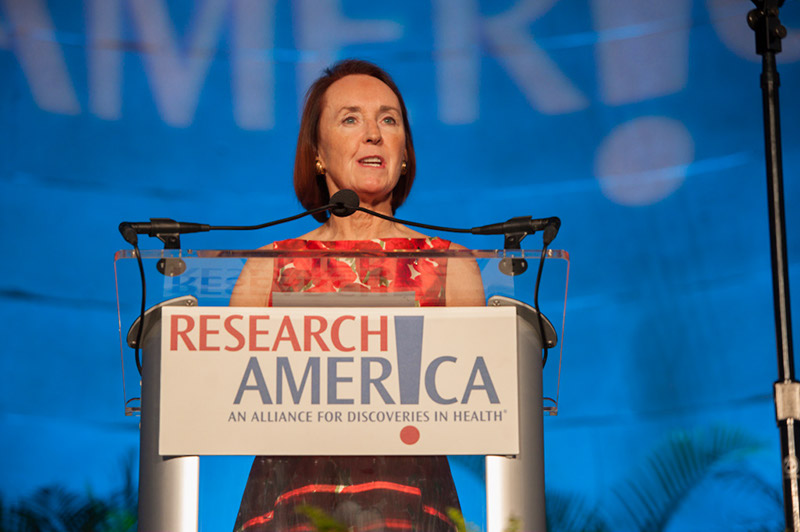 Dear Research Advocate,
Lame-Duck Session: Congressional lame-duck sessions can be busy, and the current one is no exception. The appropriations front remains quite fluid – while there were some signs that lawmakers would be able to move an FY21 omnibus funding package before the current Continuing Resolution (CR) expires on December 11, we are once again hearing that another short term CR may be necessary.
Meanwhile, after weeks of inaction, there has been movement on the COVID-19 supplemental front. A group of bipartisan lawmakers this week released a $908 billion relief proposal as the basis for renewed negotiations. 
Will FY21 appropriations and the supplemental finally move forward? Will they be adequate? It's time for us all to act! Earlier today, we sent a letter to Speaker Pelosi and Leader McConnell urging them to reach agreement on an emergency supplemental package and robust FY21 funding. A total of 76 of your organizations signed on – thank you. Here's the letter posted on our website. Draw on our letter to send your own message.
The American Society for Microbiology and AAAS are also leading a sign-on letter urging Congressional leadership to complete FY21 appropriations bills with meaningful increases across federal science agencies. "Federal investments across more than two dozen defense and nondefense agencies provide the lifeblood for research, discovery, innovation, and development in the United States, driving one of the most powerful engines for American prosperity and global leadership." The sign-on deadline is Monday, December 7, 2020.
Vaccines Without Vaccinations?: "Addressing trust in vaccination has never been as challenging nor as consequential," writes Jenny Luray, Research!America's vice president of Strategy and Communications. In an op-ed in leapsmag, "Vaccines Without Vaccinations Won't End the Pandemic," she lays out a research-based strategy for increasing the public's willingness to be vaccinated.
Addressing political party differences towards COVID-19 is also crucial. Here is an excellent case for doing just that. Research!America is participating in the COVID-19 Vaccine Education and Equity Project, a multi-partner effort featuring a website with fact sheets, infographics, and news updates to promote vaccines, increase vaccination rates, and reach vulnerable communities.
Ramifications of the Pandemic: Many of you joined us today to hear Dr. Alan Peterson from the University of Texas Health Science Center discuss mental health and PTSD research associated with COVID-19. "PTSD is absolutely curable; it can be treated into remission…but (patients) need to have an evidence-based intervention," said Dr. Peterson. "If we can learn from (COVID-19), it will hopefully make us, our families, and our communities more resilient moving forward…" Access and share the recording here.
Alliance Member Meetings Coming Up: It couldn't be more timely to understand the FDA's process for evaluating COVID-19 vaccine safety and efficacy. Join us and Dr. Peter Marks, director of FDA's Center for Biologics Evaluation and Research (CBER), for a discussion that will also review the Emergency Use Authorization process. We'll see you on December 14 at 1:30 p.m. ET. Register here.
COVID-19 diagnostics continue to be a critical tool for controlling the pandemic. Learn about progress made towards at-home and other rapid COVID-19 tests through the RADx program, as well as the pandemic's impact on basic research funding when Dr. Jon Lorsch, director of the NIH National Institute of General Medical Sciences (NIGMS) joins us next Monday, December 7, 2020, at 1:30 p.m. ET. Register here.
For both events, you may email questions in advance: editor@researchamerica.org.
Women's Health: NIH's Office of Research on Women's Health is hosting its 30th Anniversary Virtual Meeting Series on December 14-16, 2020. (I'll be presenting on December 15 at 4:30 p.m. ET.) This symposium will explore critical women's health research challenges. Register here.
A Request: As you consider end-of-year contributions, please consider a gift to Research!America to support our efforts to create a Science Strong Future.
A Science Strong Future is one in which national support for research is sound and expanding; R&D infrastructure is equipped to discover and implement new therapies and cures; lessons learned from COVID-19 responsibly shape the next phase of medical and public health progress; the patient voice is respected and resounding; public trust in science is strong, and Congressional champions for R&D and public health are many. With your help, we will build a Science Strong Future.
Stay well, stay safe, and stay connected.  
Sincerely,
Mary Woolley