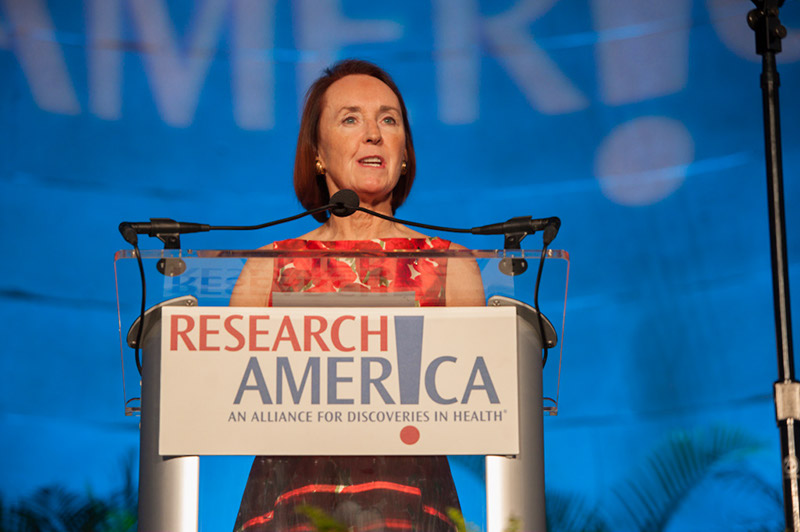 Dear Research Advocate,
Earlier today, the good news broke that Congress and the White House have reached a tentative agreement (emphasis on "tentative") on Fiscal Year 2020 funding. We are hearing that if all goes as planned (emphasis on "if" and "planned"), the House and Senate will vote on two appropriations minibuses next week and the president will sign them into law before the current stop-gap funding measure expires on December 20, 2019.
The first minibus would reportedly include the "Labor-H" bill, which funds NIH, CDC, and AHRQ, as well as the Agriculture and "CJS" bills, the first of which includes funding for FDA and the second, NSF. The other minibus would include the Homeland Security appropriations measure, which remains the most controversial of the 12 funding bills.
As of this writing, no details have surfaced on any of the 12 bills, but we are cautiously optimistic that NIH will receive an increase in the $2 billion range. We are hopeful that CDC, FDA, NSF, and AHRQ will also receive much needed and amply warranted funding increases.
Let's go back to the "tentative," "if," and "planned" caveats. Until a funding bill is signed into law, please continue to advocate –press for completion of the FY20 budget, now. Use our #CRsStopProgress toolkit to thank federal policymakers for the progress they have made and urge them to get the job done. This article from The Cancer Letter provides more talking points.
Another advocacy imperative: securing reauthorization of the Patient-Centered Outcomes Research Institute (PCORI). There is a possibility that a ten-year reauthorization of PCORI will be included in one of the previously mentioned appropriations minibuses. Again, "possibility" isn't the goal; it is critical to make the case for PCORI until the Institute is reauthorized. Visit the Friends of PCORI Reauthorization website to see how you can help. In a compelling article, Science magazine detailed PCORI's unique contribution to patient-informed science, and the variables bearing on the institute's future.
Another piece of good news: this afternoon, the Senate confirmed Dr. Stephen Hahn, an esteemed radiation oncologist and chief medical executive at the MD Anderson Cancer Center, to serve as Commissioner of FDA. Read our statement here.
Switching gears: yesterday, as part of the National Defense Authorization Act (NDAA), the House passed the Securing American Science and Technology Act (H.R.3038). This bipartisan legislation aims for a balanced approach to the foreign influence issue, one that seeks to advance research security without impeding global research collaboration or discouraging students from other countries from studying in the U.S.
On this same topic: a central facet of NSF's mission is to ensure our nation maintains an enduringly strong scientific enterprise and continues to play a leading role in global scientific progress, and it, too, is helping forge a responsible path forward on this complex research integrity, diversity, and collaboration issue. NSF commissioned an independent advisory group (JASON) to review the current situation and make recommendations. Read a fact sheet here and the full report here.
Speaking of sustaining a rock solid scientific enterprise: the 2020 L'Oréal USA For Women in Science program just opened their application process, closing on January 31, 2020. This fellowship program "honors female scientists at a critical stage in their careers." If you know of a young scientist who you think would benefit, please direct her to the informational website. The program will support five next-gen scientists, true role models for future STEM leaders.
Sincerely,
Mary Woolley