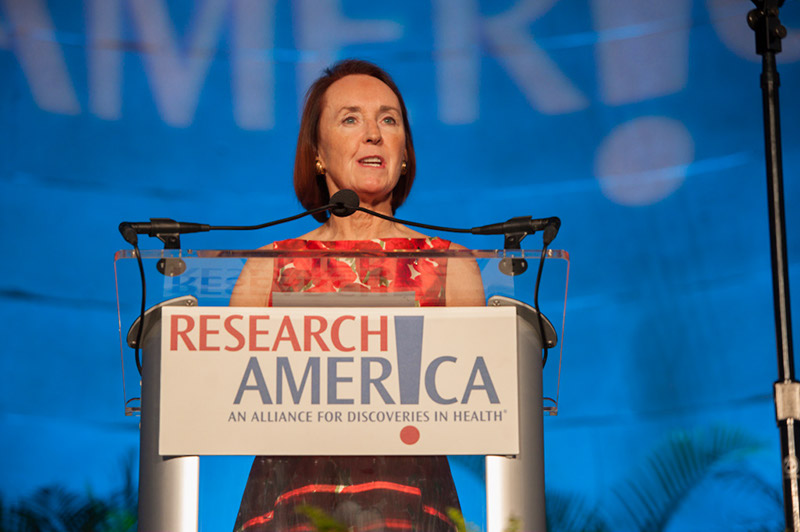 Dear Research Advocate,
Phase 3 enrollment is now underway for a number of COVID-19 vaccine clinical trials. That science has moved so quickly from first identification of the virus to Phase 3 trials, speaks to remarkable public-private sector collaboration. It also speaks to the absolute necessity of taxpayer investment in basic, discovery science over many years; a lesson we must not ignore as we plan responses to the pandemics that will surely follow.
To help move the massive trial enrollment process along, NIH has launched the COVID-19 Prevention Trials Network (COVPN), merging networks already funded by NIAID for HIV and other infectious disease trials. Each of the Phase 3 clinical trials under the auspices of the network will require thousands of volunteers. Ensuring participation from the communities hardest hit by the virus is a top priority.
Vulnerable communities are the focus of the National Institute on Minority Health and Health Disparities. Director Eliseo J. Pérez-Stable, joined an alliance call this week to discuss several timely programs including their work to increase COVID-19 testing in underserved communities. You can access his presentation here and read his recent opinion piece in JAMA.
It is imperative to meet this moment and match our nation's tremendous investment of public and private dollars into COVID-19 R&D with an equally robust education and outreach campaign to build confidence in the safety and efficacy of the new vaccines once they are approved. Surveys show (here, here, here) the public is watching carefully and has hesitations about COVID-19 vaccines.
"The Science of Vaccine Confidence" will be one of the many timely panels and talks featured during our September virtual National Health Research Forum. This op-ed, authored by former Senator Dr. Bill Frist (who is joining our National Forum) and colleagues, urges proactive outreach to patients by health care providers as part of a multi-sector effort.
On Capitol Hill: Earlier this week the Senate unveiled its proposed fifth emergency supplemental spending package, having reached agreement with the White House. The bill includes $15.5 billion in supplemental research grant funding for NIH to address significant funding gaps created by COVID-19, as well as other funding provisions and priorities. United for Medical Research's "Progress on Hold" profiles two researchers whose work has been derailed.
Talks are ongoing; in a sign of the importance of weighing in, Representatives Katherine Clark (D-MA) and John Moolenaar (R-MI) are circulating a "Dear Colleague" encouraging their fellow House members to join them in sending a letter supporting the $15.5 billion in the Senate package. Reach out to your Representative and urge them to sign on and champion medical progress!
Separate from emergency appropriations, the House will be voting on a second "minibus" FY21 appropriations package tomorrow, which includes funding for NIH, CDC, AHRQ, and NSF. Unfortunately, the FY21 appropriations process continues to be on hold in the Senate, virtually guaranteeing flat-funding under a Continuing Resolution (CR) through the November election.
Care as Well as Cure: Director Gopal Khanna (another National Forum participant) wants your suggestions on how AHRQ should focus on research to assure evidence-based care, as well as cure, is part of standing down COVID-19. Check out this short video clip to share your idea.
Please plan to join many of our nation's most insightful leaders from government, patient advocacy, academia, and industry for Straight Talk, National Health Research Forum to be held virtually September 8, 9, and 10 (registration opening soon).
Stay well, stay safe, and stay connected.
Sincerely,
Mary Woolley