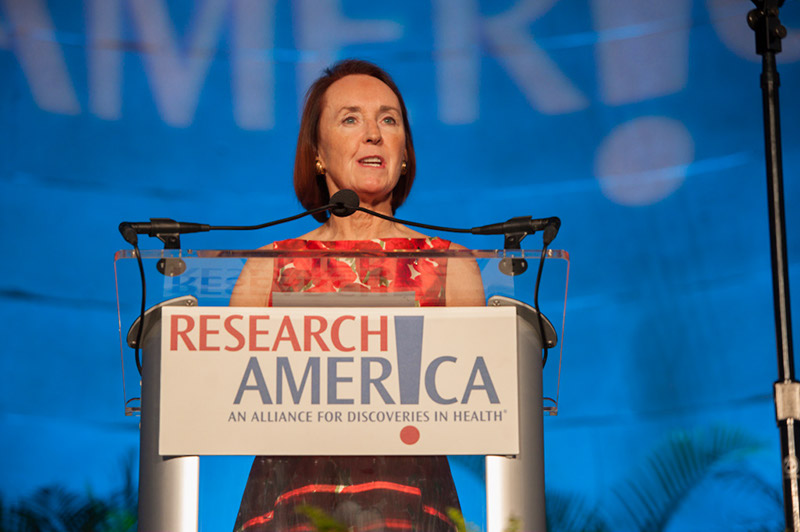 Dear Research Advocate,
Our nation's research enterprise – and thus our society – has long benefitted mightily from the contributions of foreign-born scientists and engineers. In fact, nearly a third of the STEM workforce is foreign-born. A series of immigration-related actions by the executive branch, some already taken and others considered imminent, imperil academic, industry, and independent research across the country with consequences for our economy, our health, and our well-being. We are hosting an alliance member meeting on the state of play and advocacy opportunities next Monday, June 22 at 2 p.m. ET. Alliance members can register here.
On Capitol Hill: Recent reports are that markups of FY21 appropriations bills in the Senate are on hold, due in part to disagreements over amendments. Concerning emergency supplemental appropriations, we are continuing to hear that a fifth COVID-related supplemental is likely before the August recess.
In regard to both the fifth supplemental and FY21 appropriations, earlier this week Research!America sent a letter to Congressional leadership with two requests. The first is to address COVID-19-engendered research funding erosion in the supplemental. The second is to fund the VA MISSION Act and FY21 COVID-19 response and preparedness outside of the budget caps (to ensure sufficient funding under the caps for continued growth in the NIH budget and to robustly fund other research agencies). Please use this editable email to reinforce these requests with your own Members of Congress.
We also sent a letter in support of efforts by Representatives Diana DeGette (D-CO) and Fred Upton (R-MI) to secure important pandemic response and preparedness provisions from their 21st Century Cures "2.0" initiative in the fifth supplemental package.
Last week, Senate Health, Education, Labor, and Pensions (HELP) Committee Chairman Lamar Alexander (R-TN) circulated a white paper entitled "Preparing for the Next Pandemic" identifying five priority focus areas for preparedness that the coronavirus pandemic has laid bare. The Committee invites your comments on steps Congress should take to address these areas. The deadline is 5 p.m. on June 26, 2020.
This afternoon, many of you joined our roundtable discussion, "Partnership, Progress, Pandemic" about how COVID-19 is affecting progress against health threats like cancer and how research across the ecosystem has been impacted. If there is a silver lining, as NCI Director Dr. Ned Sharpless noted, it's that COVID has "forced us to be flexible and innovative." Here's a link to a helpful infographic of the U.S. R&D ecosystem. Thanks to all who joined and to our panelists. We will post the recording on our coronavirus resource page shortly.
Opportunities: Do you have an idea for a new science and tech policy at the federal level? The Day One Project is accepting applications for their Accelerator program from people who are "passionate and informed about the problems you want to solve." The deadline is June 22, 2020.
The American Association for Cancer Research (AACR) is offering free registration for their Virtual Annual Meeting, which will include guest speakers House Speaker Nancy Pelosi (D-CA) and Senate Appropriations Labor-H Subcommittee Chairman Roy Blunt (R-MO). Please visit the website to register for the June 22-24, 2020 meeting.
For Alliance Members: Join us tomorrow, June 19, 2020, at 12 p.m. ET for an alliance member meeting featuring Dr. Jeff Allen, President and CEO of Friends of Cancer Research (FOCR). Jeff will discuss the COVID-19 Evidence Accelerator, an initiative launched by the Reagan-Udall Foundation for the FDA in collaboration with FOCR. Jeff will also share how COVID-19 has disrupted cancer clinical trials and what is needed to get research back online. The second half of the meeting will include policy updates including the latest on FY21 appropriations. Register here.
Next Wednesday, June 24, 2020, at 1 p.m. ET, we will host Dr. Nora Volkow, Director of the National Institute on Drug Abuse (NIDA) at NIH. Director Volkow will discuss NIDA's COVID-19 response and the impact of the pandemic on those with substance use and misuse disorders. Register here.
Please remember to register before the calls. Virtual space fills fast!
Stay well, stay safe, and stay connected.
Sincerely,
Mary Woolley