Positioning the US for success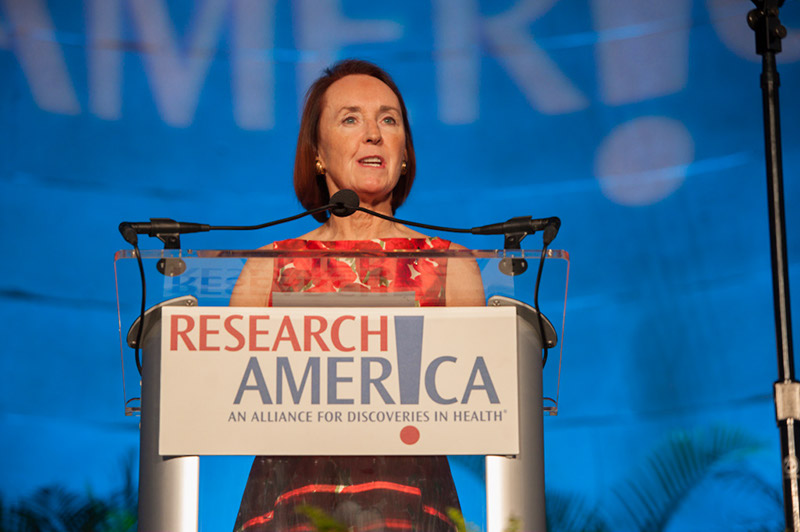 Dear Research Advocate:
The government remains in a partial shutdown that began on December 22, taking a mounting toll on 800,000 federal workers, including those at FDA and NSF. The Alliance for a Stronger FDA has put together a "Shutdown Toolkit" detailing how this ongoing impasse is affecting us all. In a similar vein, the Coalition for National Science Funding has been sharing stories on social media that focus on how the shutdown is impacting NSF-funded research and programs, stifling discovery and sending a message of 'no public confidence' to aspiring young scientists.
Clearly, the effects of the shutdown on research are multiple, disruptive and counterproductive. This New York Times article provides more examples. Please advocate for an end to the ongoing gridlock.
Further in regard to the FDA, some months ago Research!America partnered with the Aspen Institute and seven former FDA commissioners to explore avenues for strengthening this crucial agency. The Commissioners, who served under five different administrations, identified a model that would reconstitute FDA as an independent agency. Health Affairs recently published their findings; a STAT article provides additional context. In the words of the Commissioners, "…such a reengineering would promote reliance on consistent science-based regulation and ensure that the American public has access to the best that science and industry can offer." Especially given the fact that FDA oversees $2.5 trillion in products, it is critical to ensure the agency is positioned to meet its mission as effectively and efficiently as possible.
Ensuring that our nation is positioned for success requires a commitment to innovation in every area, not least assuring a policy and funding environment that takes seriously our nation's faltering R&D leadership and acts strategically to bolster this asset. Research!America will be sending a letter to every member of the 116th Congress urging them to champion this cause by drawing on these key points. How would you make the case? Use this editable email to write the members of your Congressional delegation now.
There is no example of R&D impact more compelling than its role in reducing the toll of deadly and debilitating health threats. A welcome new report shows a 25-year decline in the rate of cancer deaths in the U.S. The report notes a total drop of 27% from 1991 to 2016, which translates to 2.6 million fewer cancer deaths. Research and innovation, along with public health progress, have played a pivotal role in this decline. Clearly, though, much more needs to be done to overcome the many forms of cancer that place all of us at risk. Advocacy is a bridge from where we are today to where we can be tomorrow.
Do you know of a student interested in R&D policy and advocacy? We have two internships available to recent college graduates and graduate students with a science, health, or related degree. Please share with your networks!
We hope you'll join our next alliance member meeting on Friday, January 18 at 12:00pm ET at our office in Crystal City. We will hear from Pete Kirkham, Red Maple Consulting, about what we can expect heading into the 116th Congress and brainstorm on 2019 advocacy. Email Jacqueline (jlagoy@researchamerica.org) to arrange to attend in person or via conference line.
Sincerely,
Mary Woolley