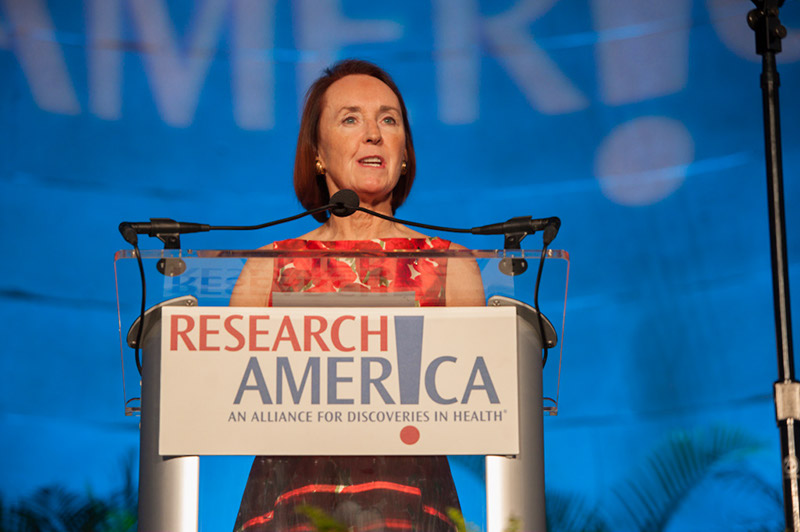 Dear Research Advocate,
Last days of 2020: The deadline for finalizing FY21 legislation and for a supplemental spending bill will almost certainly be delayed until December 18. Delays like these are difficult to countenance. However, the important point is Congress and the White House are now trying to complete FY21 appropriations and the supplemental when they could instead abdicate by passing a long-term CR and – literally for some and figuratively for others – just call it quits.
Advocates can't call it quits either. While two major points of contention reportedly remain – liability protections for business and state and local funding support – there is no way to know for certain what is or could be in play when it comes to appropriated or supplemental funding. If advocacy stopped every time the odds weren't favorable, the 21st Century Cures bill would never have been signed into law and many, many other advocacy successes would have never materialized. When in doubt, take action!
Here are two ways to weigh in: an editable email and tweet, both making the case for robust annual and supplemental research dollars.
Looking to 2021: The House Democratic Caucus has elected Congresswoman Rosa DeLauro (D-CT) to chair the House Appropriations Committee in the new Congress. As the former Chair of the "Labor-H" Appropriations Subcommittee, which funds NIH, CDC, and AHRQ, and an outspoken champion for research and public health, Representative DeLauro is the appropriations leader our nation needs – now more than ever.
As he shapes the new Administration, President-elect Biden has announced extraordinary leaders for key research and public health roles. See our statement on Xavier Becerra, Dr. Rochelle Walensky, and Dr. Vivek Murthy and consider penning your own congratulations and offers to help them accomplish their critical missions. (Here's information about the Biden-Harris transition team.)
Basic Science: A large audience joined our alliance member meeting earlier this week. Dr. Jon Lorsch, director of the National Institute of General Medical Sciences (NIGMS) spoke to the moment: "Whatever aspect of (COVID-19) or the response to the disease you look at, they have many, many roots in basic science…One hopes that (the pandemic) will increase folks' interest in basic science, including young people who will go into basic science." Let this be so! Please access and share the recording.
The Goose is Golden: Speaking of basic science making a difference, the 2020 Golden Goose Award program honored three teams of scientists. It's not an exaggeration to say that without their work, the development of vaccines to prevent COVID would still be a distant dream. Congratulations to all and to the agencies that funded their work: the National Institutes of Health, the Department of Energy, and the Department of Defense. The deadline for the 2021 Golden Goose Award nominations is fast approaching: December 17, 2020. Learn more and submit nominations here.
Alliance Member Meetings: Don't miss our final alliance member meeting of 2020: Dr. Peter Marks, director of FDA's Center for Biologics Evaluation and Research (CBER) will discuss the Emergency Use Authorization process and FDA's commitment to rigorous safety and efficacy evaluation of these emerging vaccines. Join us next Monday, December 14 at 1:30 p.m. ET. Members, register here.
Public Trust: But wait! We do have another special webinar, this one open to all. Join us on Wednesday, December 16, 2020, at 1:30 p.m. ET for a conversation between Emmy Award-winning journalist and media expert Frank Sesno and Bill Novelli, co-founder of Porter Novelli, former president of AARP, founder of the Campaign for Tobacco-Free Kids, and director of the Business for Impact program at Georgetown University. Bill and Frank will focus on science trust and appreciation as a test case for applying strategies Bill outlines in his new book: Good Business: The Talk, Fight, Win Way to Change the World, set for a January 2021 release. Register now and spread the word!
More on Public Trust: Trust in and appreciation for science is intertwined with trust in the messenger: the people and the institutions, public and private, that support, conduct, and interpret scientific findings. On December 17 from 2-3:30 p.m. ET, AAAS is hosting a terrific panel (including Research!America board member Dr. Elias Zerhouni), to discuss how to rebuild COVID-battered trust in federal science agencies. Register here.
The Day One Project has just posted A Federal Strategy for Science Engagement, a plan for the federal government to stand up efforts to greatly increase interaction and trust between the science community and the public. We couldn't agree more on the goal. Our data has consistently shown that the public wants to learn more from scientists about their research.
Stay well, stay safe, and stay connected.
Sincerely,
Mary Woolley