Public Sentiment is Everything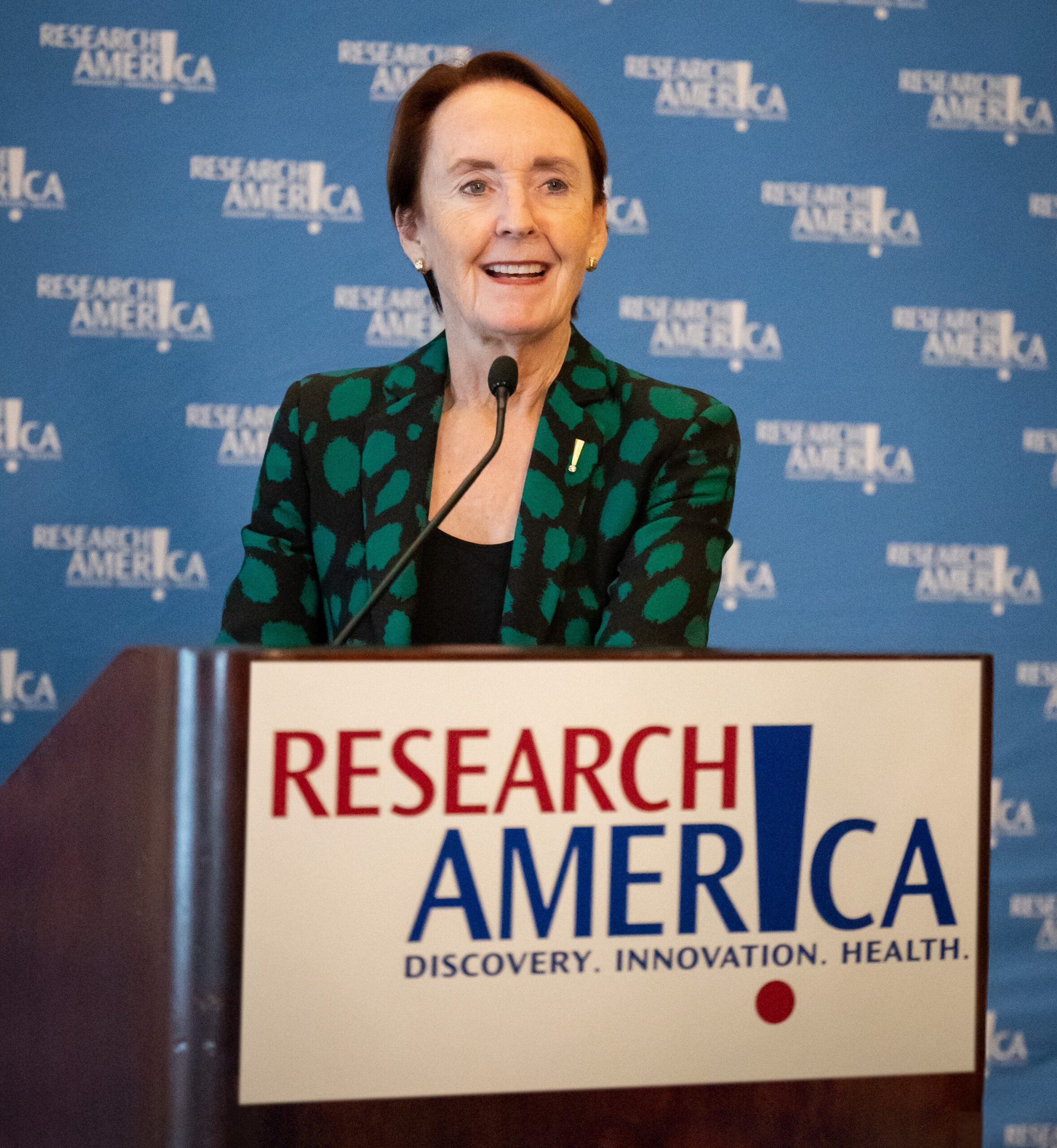 Dear Research Advocate,
It's Groundhog Day, so we hope you'll nod and smile as we repeat – again – President Lincoln's wise words that capture the reason we commission an annual survey to assess public sentiment on science and research: "Public sentiment is everything. With public sentiment, nothing can fail; without it nothing can succeed."
The survey results released today affirm that Americans across the political spectrum believe federal R&D investment drives job creation, innovation, and global leadership. A few highlights:
91% of Americans agree it is important for the U.S. to be a global leader in science and technology.

More than 3 in 4 Americans say R&D investment is creating employment opportunities in the U.S.

63% of Americans are willing to pay $1 dollar more per week in taxes in support of medical and health research.
State of the Union and FY24 Budget: The President will deliver his State of the Union address on Tuesday, February 7. The administration is expected to release its FY24 budget on March 7. And – talk about Groundhog Day – that release will launch the annual appropriations process once again as Congress begins to develop its own FY24 budget allocations. It's important for all of us, as advocates, to communicate to Congress the value of investment in science and technology to our health, prosperity, and security – as individuals, as a nation, and as part of the global community.
On the Hill: Talks are ongoing about an agreement to raise the federal debt limit, including whether the best option is a "clean" increase, or whether it should be accompanied by federal spending cuts. Budget cuts, if they are approved, would almost certainly involve reductions in domestic discretionary spending – including the research agencies we advocate for (NIH, CDC, AHRQ, FDA, and NSF). Vigilance and advocacy are essential as these talks proceed. 
Connect With Congress: It's important to meet, in person or virtually, in DC or in your district/state, with your Representative and Senators. Lead with your passion – perhaps focused on a rare disease sufferer who is desperate for research to provide answers – but it is also important to advocate for broader research. After all, no one faces only one health challenge; research in one area can lead to breakthroughs in another. And research in the physical sciences can power life science – think of lasers as just one example. We advocates must be 'all in' for science and technology. 
As you connect, we encourage you to use the findings from our new survey. Public opinion data is a powerful tool to discuss with members of Congress. It provides evidence of Americans' priorities, and Members of Congress – accustomed to regularly reading and commissioning public opinion surveys – understand President Lincoln's maxim! 
We've refreshed our "Congressional Meetings 101" resource, a step-by-step guide to scheduling meetings and knocking them out of the park. Use this editable email, along with our 101 guide, to request and prepare. Don't forget to let us know how it goes!
Sounding the Alarm: Speaker Kevin McCarthy (R-CA), Senator Mark Kelly (D-AZ), and others have long been champions of research on Valley fever. As detailed in our updated Valley fever factsheet and underscored in an NBC News story this week, rising temperatures are expanding the reach of this potentially deadly fungal infection.
The FY23 Omnibus spending bill included funding to foster R&D for Valley fever treatments along with other treatment-resistant infections (antimicrobial resistance or AMR) that pose a lethal threat. An upcoming alliance member-only discussion will focus on pending legislative and administration actions aimed at outpacing AMR. Stay tuned.   
Cancer Moonshot, Year Two: Today, on the one year anniversary of the relaunch of the Cancer Moonshot, the White House announced a slate of new actions to advance the initiative's ambitious goal to "end cancer as we know it today." A fact sheet summarizes next steps and recounts successes from the first year.

More for Members: We will be exploring R&D-relevant legislative priorities of the 118th Congress during our off-the-record, alliance member-only discussion on February 6, from noon to 12:45 p.m. ET, with experts from both sides of the aisle: Julie Hershey Carr and Lisa Kountoupes. If your organization is an alliance member, look for the registration information in your inbox. If your organization is not a member, send Joel a note and consider joining us.
ICYMI: We had two special discussions this week with 2023 Advocacy Awards honorees. Lori Rose Benson and Dr. Olajide Williams of Hip Hop Public Health discussed their work using the arts to deepen health literacy and inspire positive health choices in communities of color. The discussion was led by Research!America Board Member Georges Benjamin, MD, executive director of the American Public Health Association. (Watch the discussion.)
This morning, we heard from Helene Gayle, MD, MPH, president of Spelman College, about her career as a public health leader and humanitarian, dedicated to eradicating inequities in health and wealth. The discussion was led by Research!America Board Member Michelle McMurry-Heath, MD, PhD. (Watch the discussion.) 
Stay well, stay safe, and stay connected,