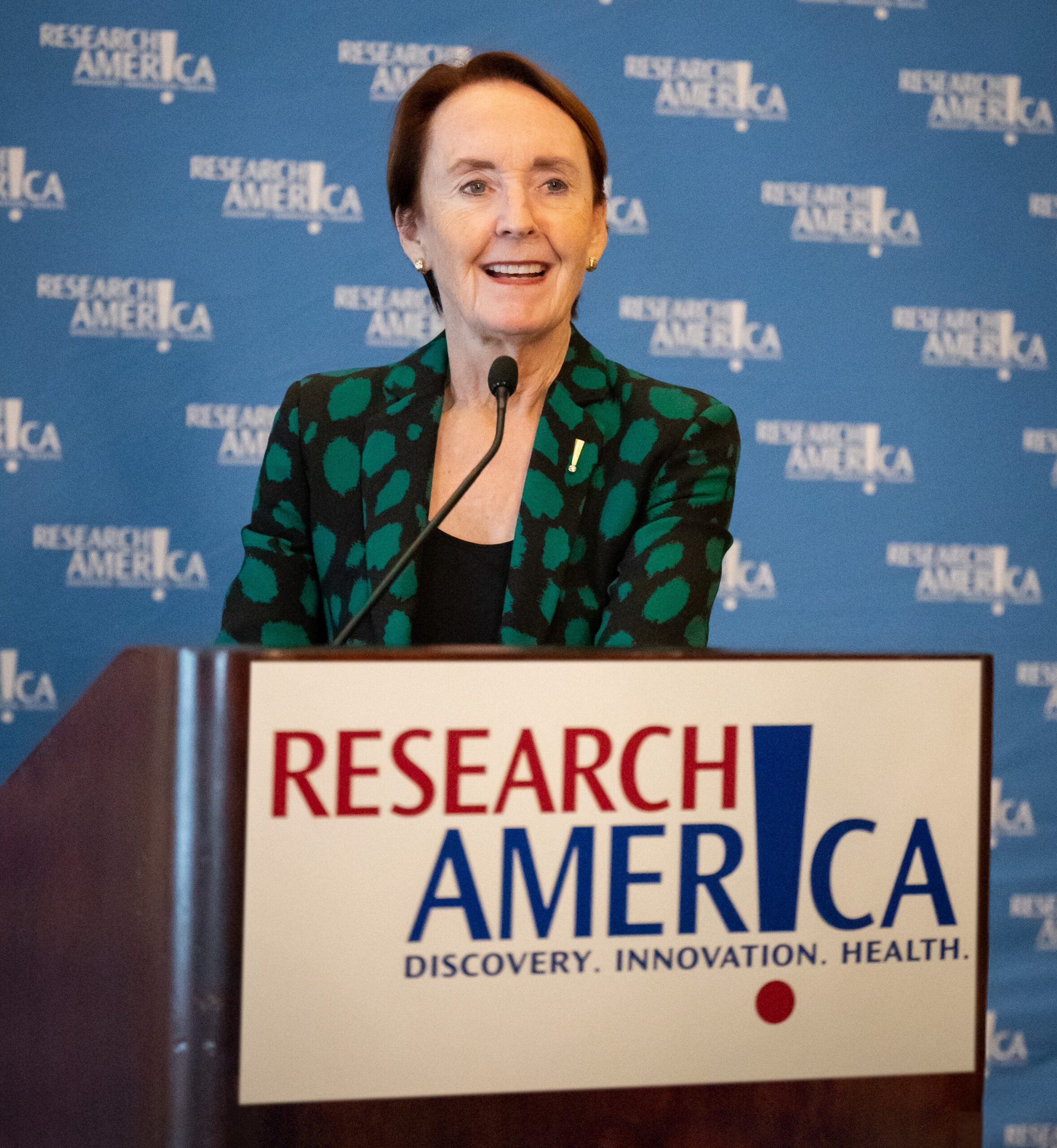 "Our lives begin to end the day we become silent about things that matter."
I'm reminded of these words spoken by the incomparable Martin Luther King Jr. as we approach the 60th anniversary (August 28) of his inspiring "I Have A Dream" speech. Dr. King's words sparked one of the most important movements of our time. His example also encouraged others to be vocal and march to bring awareness and find solutions to things that matter – including breast cancer, HIV/AIDS, Alzheimer's, mental health, and opioid addiction.
Equality – one of the central themes in Dr. King's famed speech – and value, are foundational to the National Academy of Medicine's newly released consensus study entitled, "Toward Equitable Innovation in Health and Medicine: A Framework." Whether the focus is on communities of color, rural America, or other affected subpopulations, health disparities are evidence of a gap between what medical progress can deliver and is delivering to all in our nation and around the world. Research!America Board member Keith Yamamoto, PhD, co-chaired the consensus process underlying this thorough and thought-provoking report, which is free to download.
On the Hill: We must not be silent. The likelihood of a government shutdown is growing: by midnight on September 30 (end of FY23), Congress must pass a continuing resolution (CR) extending current funding until FY24 funding legislation is signed into law. Otherwise, our nation will be forced to endure another government shutdown. The House Freedom Caucus has issued a set of demands for the CR that create virtually the same obstacles to passage of a CR that, earlier this year, nearly derailed legislation to raise the federal debt limit.
What are the consequences of a government shutdown for NIH-funded and conducted research and a breadth of other American priorities? This "FAQ" the Committee for a Responsible Federal Budget compiled in anticipation of the last, longest-ever, government shutdown (2018-19, for 35 days) paints a comprehensive and alarming picture.
Congressional leaders are working to secure passage of the needed CR. They need the vocal support of your representatives in Congress. Use this editable email to urge your elected leaders to eschew silence and work to achieve a bipartisan CR.
The Difference an Hour Can Make: In just one hour yesterday, Erik Fatemi helped many (many!) individuals from within and outside the Research!America alliance understand the dynamics that will influence final FY24 funding levels for NIH and other key research and public health agencies. He also unraveled basic terminology (e.g. rescissions and CHiMPS) so critical to understanding appropriations debates and bills.
Erik is one of the nation's top experts on appropriations generally and the funding allocated by the "Labor-HHS" Appropriations Subcommittee in particular. If you missed this conversation, view the recording and his slide presentation.
Off the Hill but Nearby: Earlier today, we hosted another important conversation, this one with Dan Farmer, a highly respected Capitol Hill veteran and Principal at BGR Government Affairs. Dan shed light on the evolution of an initiative first advanced by the Trump Administration that is intended to reduce the overall "lab-to-patient" timeframe for breakthrough medical technologies. Responsibly reducing that timeframe is another way to increase the societal return on scientific progress. If you missed today's discussion, I hope you'll tune in now.
Straight Talk: Are you interested in a candid look at where we are vs. where we need to be in the areas of maternal and mental health? The possibilities and pitfalls as clinical research evolves? Join us and researchers and patient advocates from around the country for the 2023 National Health Research Forum as we delve into these and other timely topics. Register now for the virtual event on September 19 and the in-person event – networking included – on the 20th!
Upcoming Alliance Discussion: I also hope you'll join us on Thursday, September 7, at 1 p.m. ET for a virtual discussion with Mitchell J. Prinstein, PhD, at the American Psychological Association (APA). We've asked Dr. Prinstein to share insights from APA's recent report on the intersection of social media and adolescent mental health and discuss priorities in this important area of research and practice. Register now!