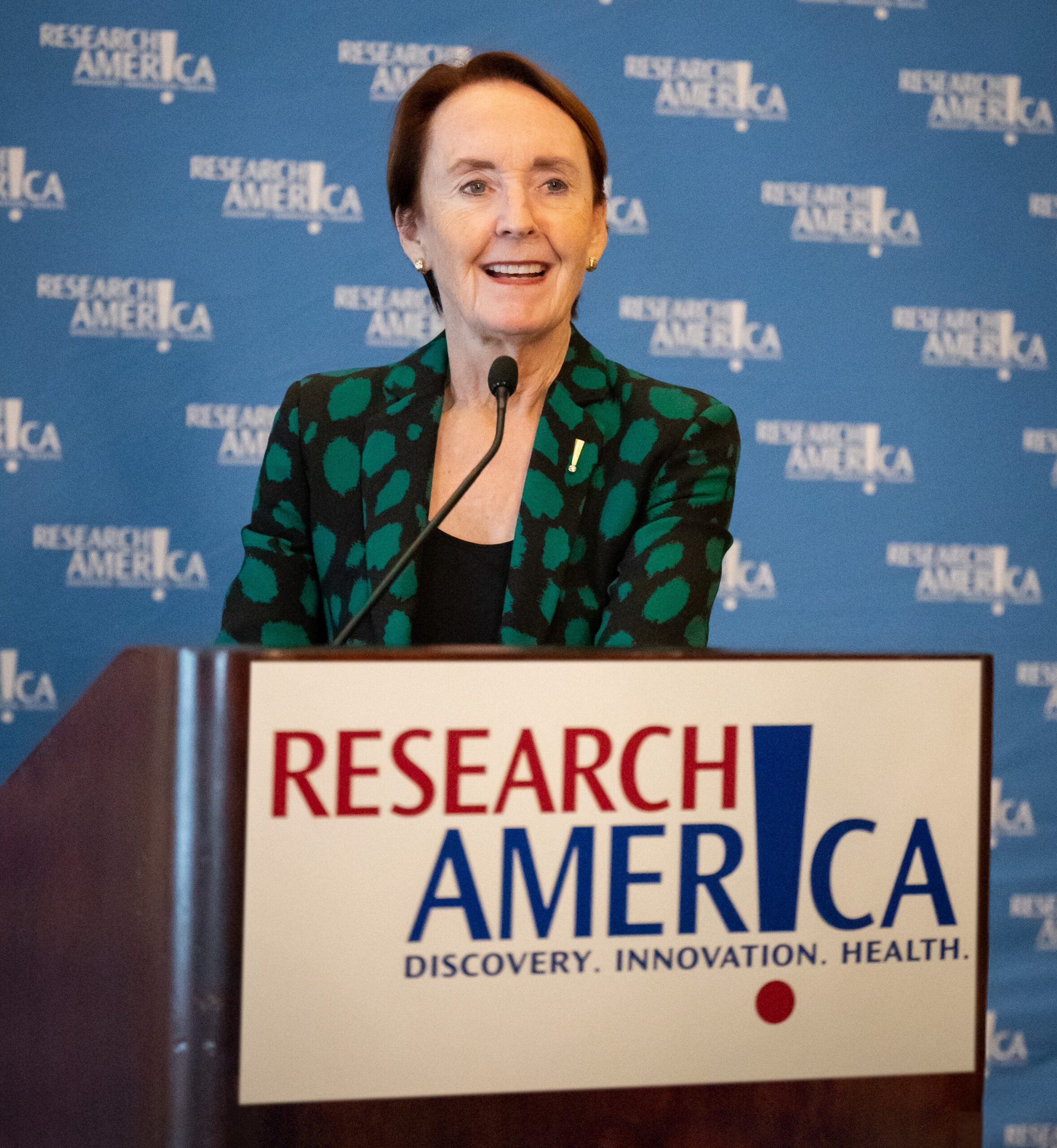 Dear Research Advocate,
The National Academies has released a detailed consensus report, "Advancing Antiracism, Diversity, Equity, and Inclusion in STEMM Organizations: Beyond Broadening Participation." The report calls on higher education institutions to "actively dismantle policies and practices that disadvantage people from minoritized groups" and to "create environments that focus on inclusive excellence, where all participants have access to educational and professional opportunities, feel included, and have the resources to actualize their full potential.
As NSF Director Sethuraman Panchanathan, PhD, said upon the release of the biennial National Center for Science and Engineering Statistics (NCSES) report on diversity trends in STEM workforce and education, "diversity is America's unique advantage in science and technology. Our global leadership depends upon diversity, leveraging different backgrounds, experiences, and points of view to bring unique insights to problem solving and discovery." This latest NCSES report highlights some areas of progress as well as where we are still failing. 
Health Equity Discussion: In honor of Black History Month, Rutgers Graduate School of Education is hosting a virtual fireside chat, "A Half Century of Equity in Medicine," with Research!America Emeritus Board Member Louis W. Sullivan, MD, former Secretary of the Department of Health and Human Services. Dr. Sullivan will discuss his recent book, We'll Fight it Out Here, a history of the ongoing struggle for health equity, followed by a panel discussion with other health equity leaders. Register now for the February 21, 2 p.m. ET program.   
An example of the ongoing struggle for health equity is in the area of maternal and infant health. The New York Times reported on a recent study of infants and mothers in California which found that babies born to first-time Black mothers were more likely to die than babies born to first-time white mothers regardless of income level. Furthermore, maternal mortality rates were just as high among the highest-income Black women as among low-income white women.
RFI to Improve Post-Doc Training: This week, the NIH opened a request for information (RFI) seeking input from the extramural research community regarding the state of postdoctoral research training and career progression. Submissions are due by April 14 to a working group focused on "re-envisioning NIH-supported postdoctoral training." A report from the National Postdoctoral Association points out broad dissatisfaction among postdoctoral researchers.
On The Hill: The House "Labor-H" Subcommittee, which allocates annual funding for NIH, CDC, AHRQ, ARPA-H, and BARDA, among other key agencies and programs, announced the date and submission instructions for its annual "Public Witness Hearing." The Committee considers requests to give live testimony at this hearing, and also accepts written testimony from any organization or member of the public.
This is a meaningful opportunity: whether you speak or submit your testimony, your arguments for prioritizing research and public health funding will be entered into the Congressional Record, a key resource for policymakers, their staff, and the general public. The deadlines for requesting to address the committee or submitting written testimony are March 3 and March 23 respectively. Mark your calendars and look to this space next week for tips on drafting compelling testimony!
For Political Junkies: Mehlman Consulting has released a slide deck, "Disequilibrium: The Issues & Leaders Driving Politics & Policy in 2023." It provides valuable political context for this moment, highlighting what's novel, what's normal (from a historical perspective), and what those who seek to effect change in Washington should know and think about looking forward. 
Faster Progress Against Rare Diseases: Of the 10,000+ known rare diseases, >95% lack any treatment. As compellingly argued in this STAT opinion piece, the potential to out-innovate rare diseases has never been greater. The FDA's Center for Biologics Evaluation and Research (CBER) is gearing up to launch a pilot program – an "Operation Warp Speed" for rare diseases. Watch this space for updates.
Taking on Antimicrobial Resistance: Join us next Thursday, February 23, at 11 a.m. ET, for a conversation with Amanda Jezek, Lisa Cox, and Eli Briggs, from the Infectious Diseases Society of America (IDSA). We'll be discussing antimicrobial resistance –a  public health challenge only heightened by COVID-19 – and new efforts to fight back. 
ICYMI: We hosted two alliance discussions this week. Watch our conversation with Debi Brooks, CEO and co-founder of the Michael J. Fox Foundation for Parkinson's Research, recipient of the 2023 Paul G. Rogers Distinguished Organization Advocacy Award. 
Watch our session with Andi Fristedt, FDA Deputy Commissioner for Policy, Legislation and International Affairs, as she shares the agency's 2023 policy priorities for drugs and medical devices.