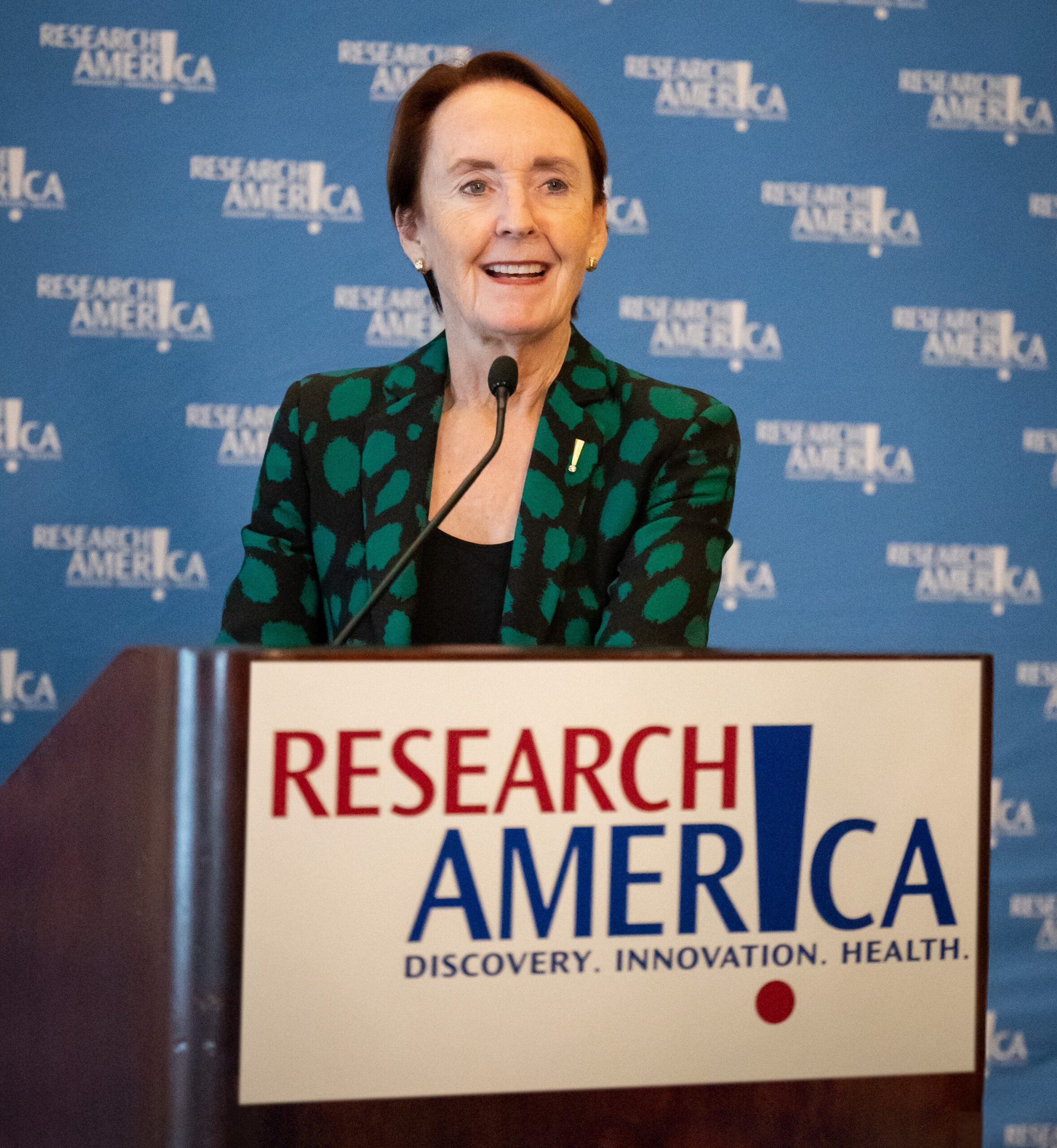 This week, U.S. Treasury Secretary Janet Yellen warned that unless Congress raises or suspends the debt ceiling, the country could be forced to default on its debts by June 1. This announcement clearly places enormous pressure on the Administration and Congress to lift the debt ceiling. The President plans to meet with Congressional leadership on May 9 to begin formal negotiations.
Why are these negotiations crucial to the future of funding for NIH, NSF, and every other federal agency and program? Let's talk about it:  
The Threat:

As mentioned last week, the Republican majority in the House passed legislation on a party-line vote that would lift the debt ceiling, but with alarming conditions, including at least a $130 billion cut in "discretionary" spending (the portion of the federal budget that is determined through the annual appropriations process and funds federal agencies and programs like NIH) in FY 2024, and stifling budget caps for nearly a decade thereafter. 

The Consequences:

If negotiators don't hear from the public that random cuts to top U.S. priorities are unacceptable, it is possible that at this particularly precarious point in U.S. history, federal policymakers will cut funding for the very agencies and programs needed to spur shaky U.S. economic competitiveness; fight pandemics; safeguard against biological and cyberthreats; drive desperately needed medical progress – you get the picture.

The Bottom-Line:

It's time to

ADVOCATE

. To disentangle annual appropriations from the debt ceiling decision, people who care must speak up. 
I've said it before and it has been proven true again and again: when enough advocates speak loudly enough, policymakers listen. And hear me on this: if we don't speak up; if policymakers don't listen; the final debt ceiling deal could, in fact, be coupled with deep cuts to, and draconian caps on, NIH, NSF, FDA, and every other key federal department, agency, and program. 
The Action to Take Now: The NDD United Coalition is circulating an organizational sign-on letter calling on Congress to reject cuts to non-defense discretionary appropriations. View the letter and sign on. The deadline for signing is COB Friday, May 12.
Evidence to Support Advocacy: With the threat of cuts to our federal research investment looming large, there is plenty of data to suggest these cuts are ill-advised. The AAAS report entitled "U.S. R&D and Innovation in a Global Context: the 2023 Data Update" documents continued stagnation in U.S. R&D investment, as other nations increase their R&D spending. This report is cited in a letter sent to Congressional leadership by the Science and Technology Action Committee (STAC) that urges Congress to raise the debt limit without cutting these critically important investments. Cutting U.S. R&D investment could well seal our fate as the unseated, rather than undisputed, global economic leader. 
Opportunities and Insights:
Empowering the Next Generation of Researchers:

Registration is now open for Research!America's

Reaching the Peak: A Science & Technology Early Career Researcher Summit Series.

This free, virtual event – five sessions spread over four weeks in June – will provide ample opportunities for early career researchers (inclusive of engineers!) to explore an array of career paths, network with fellow researchers, and participate in professional development workshops. Space is limited, so please encourage early career investigators at your organization to

check out the agenda and register

.

One Mind Rising Star Awards:

One Mind is offering three

2023 One Mind Rising Star Awards

this year to advance research that holds the potential to greatly benefit those living with brain health conditions. Each award winner receives $300,000 over a three-year period to fund research for their studies, catalyze innovation, and encourage collaboration and data sharing. Applications are due by June 1.

ICYMI:

This week's alliance discussion featured John Crowley, the Chairman and CEO of Amicus Therapeutics. John shared his family's moving personal experience, which motivated him to seek and accomplish remarkable progress against rare diseases. His story, his passion for progress, and his insights are truly compelling.

Check out the recording

.
Two Upcoming Alliance Discussions: 
Alliance-Member Only:

On Tuesday, May 9, at 11 a.m. ET, we will host Sara Maskornick, Democratic Staff Director of the Senate HELP Committee's Children & Families Subcommittee. Sara will provide an update on the Committee's efforts to reauthorize the landmark Pandemic and All-Hazards Preparedness Act (PAHPA). If your organization is a member, keep an eye on your inbox for the link to register.

If your organization is not a Research!America alliance member, we hope you or one of your colleagues will

contact Joel to explore joining our alliance

. Our impact as an alliance hinges on the extraordinary caliber, credibility, and commitment of our diverse membership, and it will be even stronger when your organization joins!

Open to All:

Speaking of extraordinary, later in the week, on May 11, at 11 a.m. ET, Gary Gibbons, MD, Director of the NIH National Heart, Lung, and Blood Institute, will

join us for an important conversation

about the path to progress against sickle cell disease. The discussion is open to all; we hope you can make it!