The Good, the Bad, and the Indefensible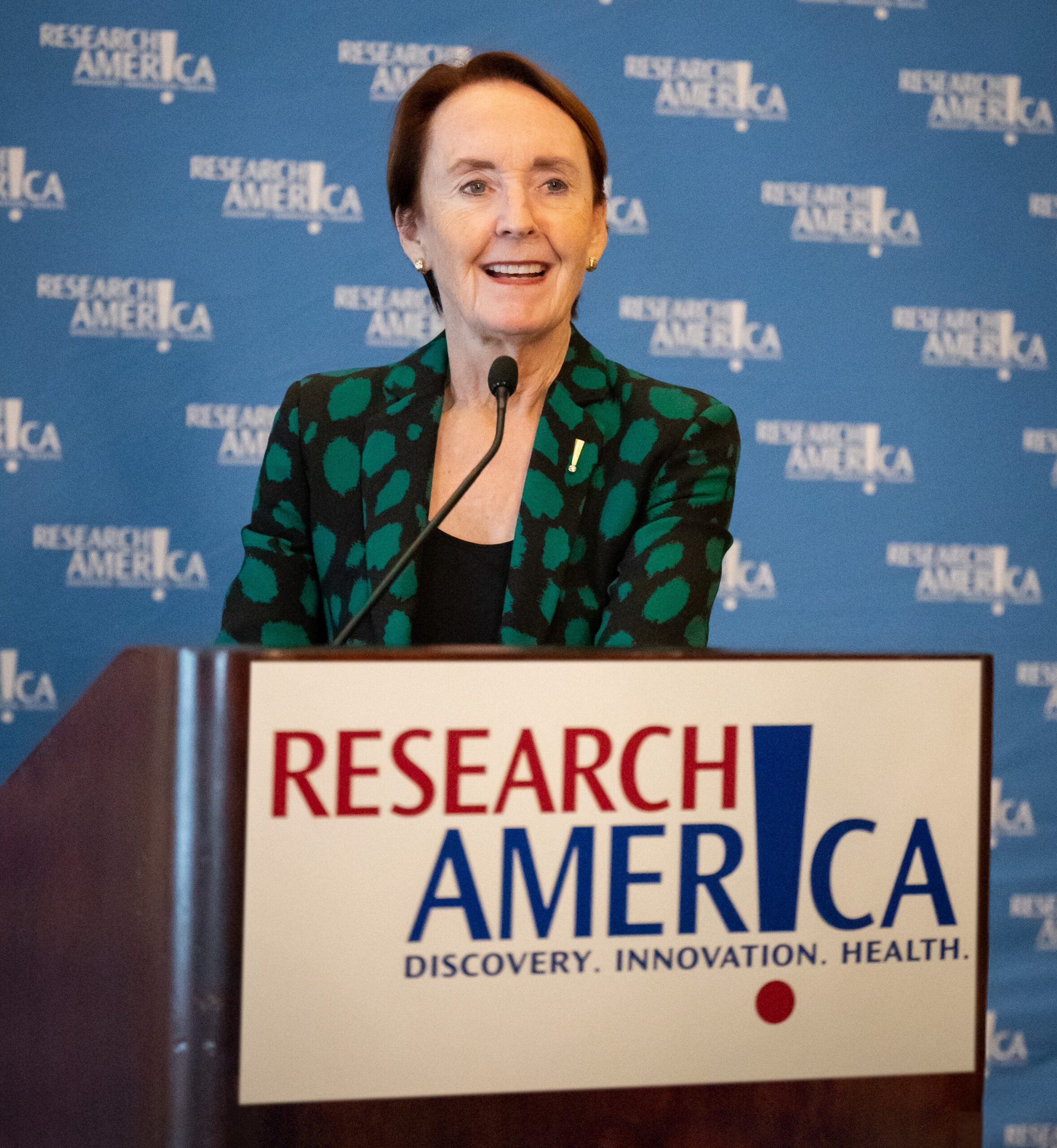 To label the President's Emergency Plan for AIDS Relief (PEPFAR) as a "good" public health program is both accurate and a gross understatement. PEPFAR is an awe-inspiring example of the power of bipartisanship. Since President George W. Bush signed its authorizing legislation into law 20 years ago, PEPFAR has saved more than 25 million lives and contributed in numerous other ways to the grueling global battle against HIV/AIDS (President Bush has been recognized with Research!America's Legacy Award).
Yet, U.S. funding for PEPFAR is at risk. That is indefensible.
This is a crisis moment for global public health and our nation's leadership.  
In an op-ed published yesterday in The Washington Post (subscription required) President Bush outlines the history and impact of the program and makes a compelling case for its immediate reauthorization. PEPFAR's current authorization expires at the end of this month, jeopardizing funding going forward. Show your support for reauthorization by joining the Global AIDS Policy Partnership's #ProudOfPEPFAR movement. It is a campaign that focuses on the good – the profound accomplishments of PEPFAR. Lend your examples and your voice.
On the Hill: Despite progress in the Senate, the House remains in gridlock as it attempts to bring funding bills to the floor. The House Freedom Caucus maintains its demand for deep cuts to non-defense discretionary (NDD) spending. NDD includes funding for NIH and our nation's other federal research agencies. This massive wrench in the works continues to increase the likelihood of a government shutdown. 
As of this writing, each chamber has only nine legislative days until the end of FY23. Weigh in using our editable email or use this reference to find X (formerly known as Twitter) handles for your representatives. (For use or inspiration, here are three posts focused on different areas of impact). Together let's drive the point home that government shutdowns harm patients, hinder progress, and hamstring American prosperity.  
Forum Starts Tuesday: Our annual National Health Research Forum begins Tuesday, September 19, at 9:45 a.m. ET with a full day of virtual sessions. Check out the full schedule and all of the great speakers. 
Day 1 conversations include mental health research, IRA implementation, how climate impacts on infection control, combating misinformation, CHIPS and Science, and so much more! The Forum is free and open to all, so invite your friends and colleagues and register today!
The Forum continues on Wednesday, September 20, at 1:30 p.m. ET with an in-person event in Washington, D.C., (limited space still available) followed by a reception. Separate registration – also free – is required for the in-person events.
Maternal Mortality: Among many timely in-person sessions planned for Wednesday is a discussion on the current state of maternal mortality (bad and trending worse), how we got here, and what we can do better. As this Commonwealth Fund report underscores, the U.S. is an outlier when compared to maternal mortality in other high-income nations – it has proportionally many more deaths per live births.
One project that is sure to be addressed: the NIH Maternal Health Research Centers of Excellence initiative. Charged with developing and evaluating new approaches to reducing pregnancy-related complications and deaths, promoting maternal health, and decreasing disparities in maternal outcomes, this initiative can do enormous good. (That takes us back to advocacy; the future funding needed to sustain this project over its 7-year time horizon is placed at risk by NIH funding cuts.)
Microgrants Make a Macro Impact: For the sixth year in a row, we're inviting STEM graduate students, professional students, and postdocs to apply to our Civic Engagement Microgrant Program. This program awards funding for novel ideas and programs that help early career researchers gain skills in communication and public policy, while also helping them to address complex issues and effect change in their communities. We hope you take a moment to share this opportunity with as many early career researchers as possible within your networks on X, LinkedIn, and Facebook.
ICYMI: Today we were joined by two Capitol Hill veterans, Cheryl Jaeger and Jane Loewenson, who walked us through the good, the bad, and the ugly as Congress considers issues bearing on the pace, reach, and sustainability of medical and public health progress. We covered the outlook for FY24 appropriations, HELP Committee Chair Bernie Sanders' (I-VT) decision to hold a nomination hearing for NIH Director candidate Dr. Monica Bertagnolli, Inflation Reduction Act implementation, and more.If you are interested in joining us for our next off-the-record, member-only discussion but your organization is not a Research!America member, contact Joel Nepomuceno to learn how to become part of our alliance.