We Have Seen This Movie Before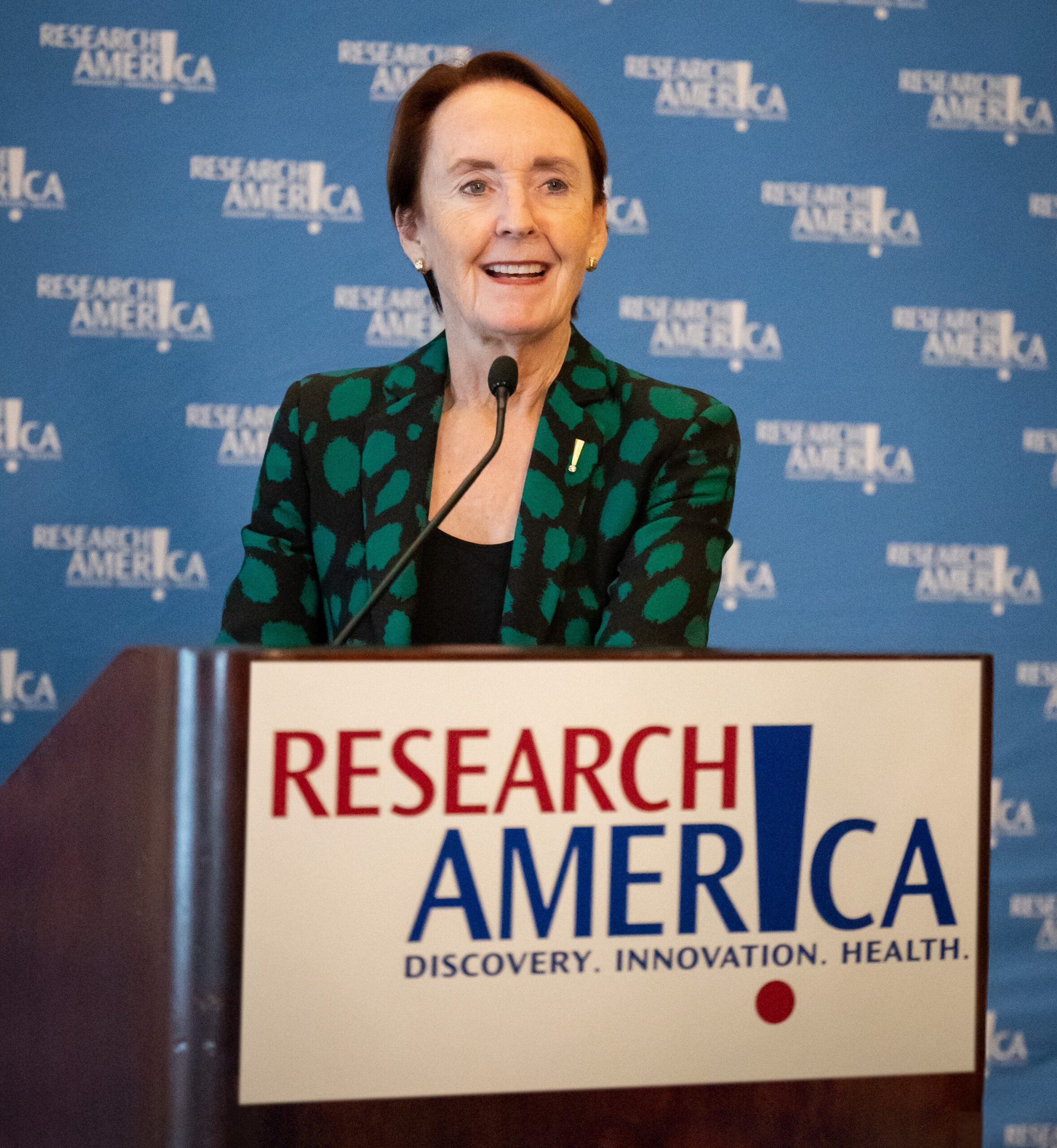 On The Hill: As the Senate moves decisively toward passage of a bipartisan continuing resolution (CR) to fund the government through November 17, it appears increasingly unlikely that the House majority will agree to consider it or pass their own version of a CR. Several House members have expressed firm opposition to voting for a CR even if it contains draconian spending cuts. Sadly, we have seen this movie before in previous government shutdowns (and gave it two thumbs down every time) – and it is crystal clear that patients and others who rely on federally-supported research and regulation (think FDA) will be negatively affected.   
Many of you have contributed to the outpouring of constituent opposition to a shutdown, using the editable emails, X (aka Twitter) posts, and other tools included in previous letters. Absent your outcry, would Congress still be working to achieve a last-minute deal? I can't prove a negative, but as I've noted before, silence is rarely an effective motivator. Your views and your voice matter. 
Take a minute now to tweet congressional leaders and reinforce their work to secure a CR. If a shutdown does occur, its length and its costs – both qualitative and quantitative – depend on Congress.
On The Hill (literally): I joined a press conference this morning with Ways and Means Committee members Mike Kelly (R-PA), Mike Thompson (D-CA), and John Garamendi (D-CA) to announce the re-introduction of a bipartisan (breath of fresh air) bill, the Mental Health Research Accelerator Act, that takes aim at the "valley of death" in R&D investment. Focused on brain diseases but unveiling a model that could be applied more broadly, the bill proposes a new tax credit for academic-private sector partnerships. As we will discuss in our next alliance member meeting (more details below), closing investment gaps in areas of unmet medical need is a critically important, ongoing challenge, and Research!America will continue to engage in efforts to bridge those gaps.
The Forum Lives On!: You can now replay (or get a first-time view if you couldn't join us) the best moments from last week's National Health Research Forum! The two-day "Straight Talk" event, held at George Washington University's (GWU) storied Jack Morton Auditorium, did not disappoint. Two thumbs up and a shout out to site host GWU! The Forum featured expert-led discussions, including a captivating fireside chat on the future of research and innovation with Research!America board member Elias Zerhouni, MD, and Dietmar Berger, MD, PhD, Chief Medical Officer and Global Head of Development at Sanofi. You can watch this session, along with the other virtual and in-person sessions online. 
Our warm thanks to Sanofi, our lead sponsor, and to all the generous sponsors who made this event possible. And of course, many thanks to you — members of our alliance and friends, longstanding and new — for inspiring another successful National Health Research Forum. We honestly couldn't do this important work without you.
Important Update on NIH Reporting Requirements: In June, the NIH issued a request for public comments on an update to reporting requirements for foreign subgrantees. Research!America submitted comments and worked directly with NIH to secure modifications aimed at ensuring that compliance with the updated requirements is practicable. 
We are pleased to report that these efforts, along with those of other stakeholders, made a difference. In a recent blog, Mike Lauer, MD, Deputy Director for Extramural Research at NIH, outlined changes and clarifications to the final policy, including:
Annual submission of data (rather than more frequently)

All data may be submitted electronically.
Note that the effective date for the new requirement has been delayed to January 2024 rather than October 2023, and grant recipients will have until March 2024 to be in compliance. NIH has created a new subaward webpage and FAQs, and Dr. Lauer indicated that NIH will provide language that can be included in subaward agreements and offer other resources to help the community comply with this policy guidance.
Nobel Prize Announcements: It's that time of year again! Nobel Prize award announcements begin next week, signaling a time to celebrate groundbreaking science and to speak out about how scientific research continues to advance human progress. It's also well-timed to remind Congress that sustained federal funding in research – which has contributed mightily to Nobel-winning science – is the catalyst for innovation that benefits us all.  
ICYMI: In an alliance discussion earlier this week, we were joined by Brianna Sheppard, PhD, and Dr. Heidi Olson, PharmD, two rural health experts from the University of Illinois Rockford, who shared with us the immense (and too-often overlooked) health challenges plaguing rural communities. Check out the recording to learn how research-based solutions – including community-oriented primary care research, equitable access to training programs, and social accountability and community-based interprofessional training – are addressing health disparities in rural populations.
Upcoming Discussion: On October 3, at 11 a.m. ET, I hope you'll join us for an alliance discussion with David Ridley, PhD, the expert behind the development of priority review vouchers (PRVs). The PRV is an R&D investment incentive designed to spur development in areas of unmet medical need. We've asked Dr. Ridley to do a quick "PRV 101″ and share his thoughts on the future of these and other incentives aimed at addressing critical gaps in R&D investment.  
In Other News: Kudos to Patti Brennan, RN, PhD, retiring Director of the National Library of Medicine. As I commented in a salute to her legacy at NIH today, Patti's inspired leadership has positioned NIH well in state-of-the-art data science and the modernized clinical trial resource. We applaud you!