First Thoughts on Science and the New Congress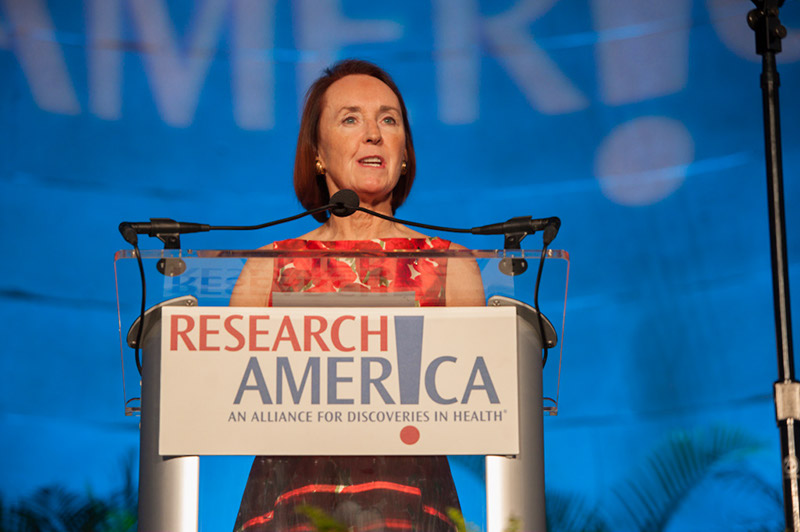 Dear Research Advocate:
At our post-election briefing this morning at AAAS in Washington, DC, the discussion focused on opportunities for advocacy given the composition and characteristics of the new Congress, and the importance of building new champions from among the nearly 100 new members of Congress. Of note — at last count, there are seven science-trained new members, a very welcome development!
There is no doubt that a divided Congress can cause gridlock, but inaction is not a foregone conclusion, as was emphasized by our Chair, the Hon. Michael N. Castle. There are important, science-relevant issues, such as infrastructure, STEM education, and the opioid crisis, that both parties want to address. Advocating for bipartisan solutions is a constant, regardless of the current makeup of the Congress. We have already seen the powerful role advocacy can play in turning long shots into bipartisan victories: the 21st Century Cures Act was declared dead numerous times before it was signed into law, as were three separate bipartisan budget deals that lifted the sequestration budget caps and enabled funding increases for NIH and other national priorities. We can secure another budget deal and advance other science-relevant imperatives, but, as Research!America's Chair Emeritus, the Hon. John Edward Porter, noted during today's briefing, we can't do it by sitting on the sidelines. In case you weren't able to join us, here's the livestream.
We can't afford to laser focus on 2019 just yet; the lame duck Congress has important, unfinished business. Two priorities: wrapping up FY19 appropriations before the December 7 deadline so agencies like NSF and FDA can stop treading water and start making up for the time lost to flat funding under a temporary continuing resolution, and confirming Dr. Kelvin Droegemeier for OSTP Director. Weigh in now to help spur Congress back into action.
Other opportunities to make your voice heard: two requests for information from the Department of Health and Human Services, one on requiring price information to be incorporated into direct to consumer ads for prescription medicines; and one on a demonstration project that would test a new reimbursement mechanism for medicines covered under Medicare Part B.
The latter proposal involves a sea change in prescription medicine reimbursement that focuses on biologics, which have expanded the boundaries and horizons of treatments for cancer, arthritis and a host of other diseases. Biologics and regenerative medicine, which are categories of treatment that can be expected to fall under Medicare Part B, are also pivotal to making progress against a plethora of unmet medical needs, particularly in regard to rare diseases. For these and other reasons, it is essential to understand how this proposal could affect the magnitude and focus of biomedical R&D investment. Join our November 14 alliance member meeting, during which we will discuss this and other timely topics, including hearing from Dr. Kelly Gebo, Chief Medical and Scientific Officer with NIH's All of Us program. Alliance members can register here for the meeting, which will take place at AcademyHealth from 11:00 a.m to 12:00 p.m. EST.
There is still time to become a partner for Public Health Thank You Day on November 19, 2018. Email Matt at mdavidson@researchamerica.org to learn more…and become a partner!  There are no obligations other than lending your organization's name to the website and, if possible, using social media to help raise awareness of and support for the critical work of the public health workforce. Look for a one pager in next week's letter with sample tweets and quotes.
Sincerely,
Mary Woolley