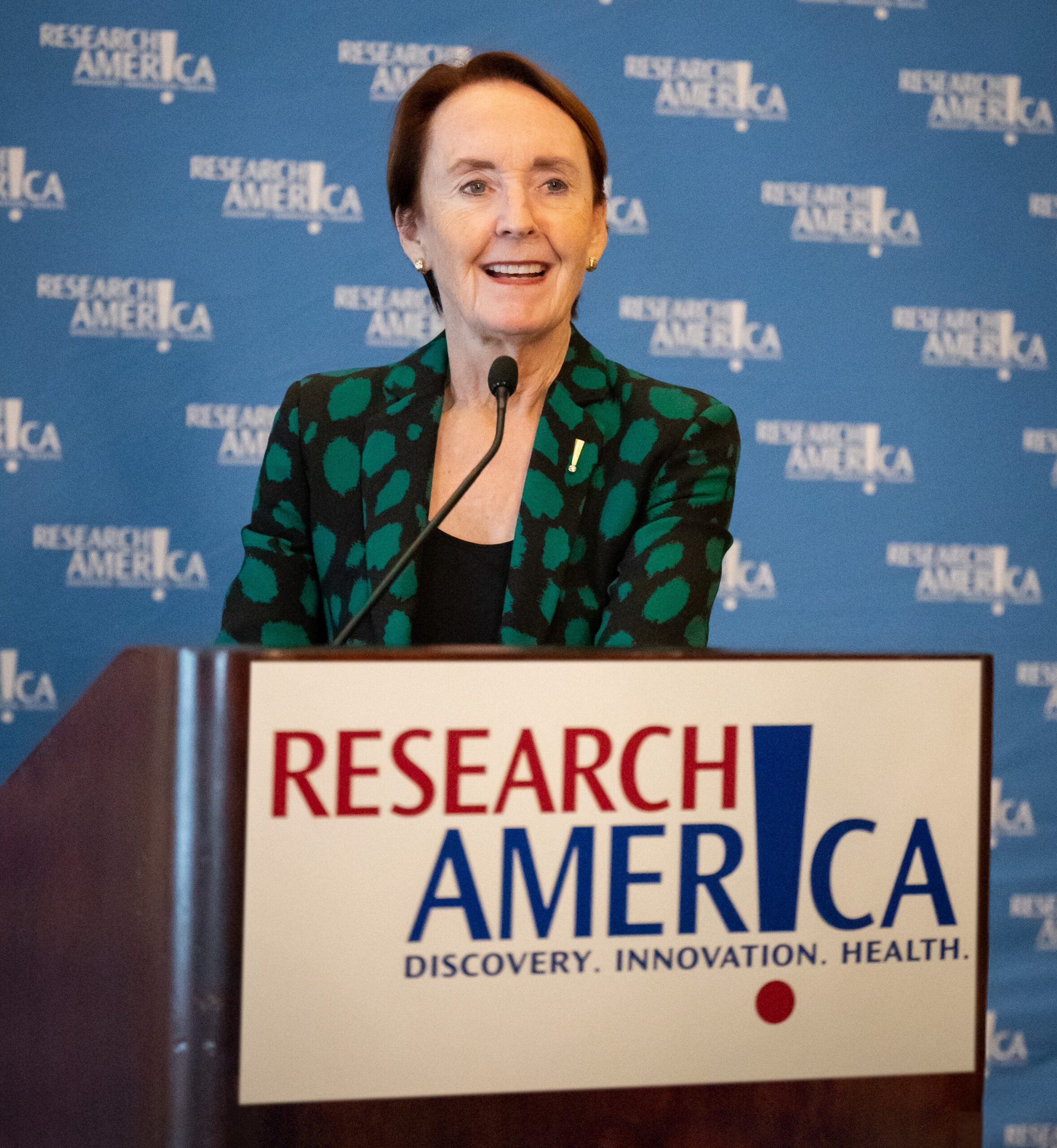 Do you have 45 minutes? Watch, or rewatch, the alliance discussion we held today with Mitch Prinstein, PhD, Chief Science Officer at the American Psychological Association. We asked Mitch to discuss the impacts of social media on adolescents and young adults. If you think this conversation is going to tread a well-worn path about the dangers of social media, prepare for a far more nuanced (and science-packed) discussion. 
Let's face it, if the lines between virtual and "real" can still be distinguished, their respective roles in our lives are blurring. Today's conversation with Mitch makes recommendations based on what we know now and offers insights for viewers of all generations. There's a lot at stake. Watch the recording. 
On the Hill: Speaking of what's at stake, a government shutdown looms large. I've reviewed the harmful effects of government shutdowns in previous letters, and many of you have used our "action alert" system to weigh in against a shutdown with your representatives in Congress. For those who have not reached out, please take a moment to do that now. You can't be sure taking action will make a difference, but you can be sure inaction will make no difference.
Rally for Medical Research: Hundreds of advocates – patients, researchers, and other champions for research – are expected to be on Capitol Hill on September 14 for the annual Rally for Medical Research. This powerful day of action, organized annually by the AACR, is a platform for advocates to communicate the exponential return on our nation's investment in NIH — a message Research!America reinforces every single day. Although registration for the in-person event has ended, you can use the Rally's Grassroots Toolkit to participate on social media and reach out to members of Congress. 
The Growing Role of Public Engagement (there's a lot at stake!): The President's Council of Advisors on Science and Technology (PCAST) recently released recommendations including a "clarion call" to federal agencies to make science and technology communication and public engagement a core facet of their mission and strategy.
The public opinion surveys Research!America has commissioned over our 33-year tenure (check out our 2023 Poll Data Summary for recent examples) have affirmed and reaffirmed the significance of public engagement. Research!America has long advocated for scientists to receive training in the very skills needed to engage with and to be visible to the public.  
Public Engagement Part II… Microgrant Applications Open!: One of the ways Research!America directly supports development of these skills and public engagement by scientists is through our Civic Engagement Microgrant Program. Now in its sixth year, the Microgrant Program awards funding to groups led by STEM graduate students and postdocs to develop projects that create dialogue with public officials, local leaders, and the public around issues of mutual interest. Please share throughout your networks! The deadline to apply is Monday, October 16.
IRA Implementation: While views on the prescription drug pricing and other Medicare-related provisions of the Inflation Reduction Act (IRA) vary, there is no doubt that 1) the new law will affect the volume and direction of R&D investment; and 2) patient engagement in IRA implementation decisions is important. The National Health Council is holding a virtual briefing on Tuesday, September 12, at 3 p.m. ET to provide the latest information on implementation and to discuss how patients can participate in IRA decision-making. Register now.
Forum Reminder: In less than two weeks, we host the 2023 National Health Research Forum! We'll be talking to top federal officials and leading experts about research-relevant issues that are front and center in Washington. The Forum is free and open to all. Take a look at the packed program schedule and register today. I guarantee you'll find a session that sparks your interest.