Discussing Trust in Science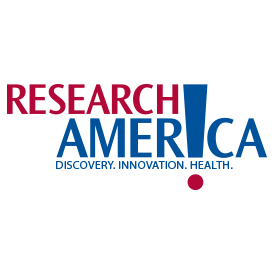 Read the article on the NIH Director's Blog. 
It was my pleasure to take part in Research! America's 2023 Advocacy Awards event at the National Academy of Sciences in Washington, D.C. on March 15. Each year, Research! America honors individuals and organizations whose leadership has advanced the nation's commitment to medical, health, and scientific research.
What an honor it was for me to receive the 2023 John C. Porter Legacy Award. The award, which honors the late U.S. Congressman from Illinois who was strong advocate for biomedical research, is presented annually to a person who shows an outstanding commitment to sustain the nation's world-class leadership in medical and health research. I'm humbled to be the award's fifth recipient.
While there, I took part in a panel discussion titled Trust in Science. It explored the public's perception of research and efforts to bolster trust in science. In this photo, you can see (l – r) the panel moderator Donna Shalala, the esteemed American academic, politician, and government administrator; Noubar Afeyan, founder and CEO, Flagship Pioneering, Cambridge, MA; Pamela Davis, Center for Community Health Integration, Case Western Reserve University School of Medicine, Cleveland, OH; Michael Friedlander, vice president, Health Sciences and Technology, Virginia Tech and executive director, Fralin Biomedical Research Institute at VTC, Roanoke, VA.; Heywood Fralin, chairman, Retirement Unlimited, Inc., Richmond, VA; followed by me, Larry Tabak; Lori Rose Benson, executive director and CEO, Hip Hop Public Health, New York, NY; and Olajide Williams, founder, Hip Hop Public Health.