Biden Harris Administration Announces Bold Multi-Sector Actions to Eliminate Systemic Barriers in STEMM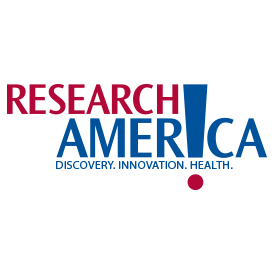 Read the full article on The White House.
Today, the White House Office of Science and Technology Policy (OSTP) is announcing a historic slate of bold actions across the U.S. government and businesses, civic, academic, nonprofit, community-based, and philanthropic organizations to advance the Biden-Harris Administration's STEMM Equity and Excellence priorities. These commitments activate a national vision and drive transformative change across the American science, technology, engineering, mathematics, and medicine (STEMM) ecosystem by dramatically expanding access and opportunities and bolstering America's global competitiveness.
Today's STEMM ecosystem is inequitable by nearly every measure, shutting out and diverting away too many talented individuals, closing off opportunities for discovery and innovation, and limiting our national potential. America is at an inflection point: As historic science and technology legislative achievements drive progress on critical national priorities, including clean energy, quantum, semiconductors, and space, the U.S. must seize the opportunity to ensure that all communities benefit from these transformative investments. To meet President Biden's Day 1 call to advance equity for people who have been historically underserved and leverage this once-in-a-generation opportunity to power a more just, inclusive, and competitive science and technology ecosystem, now is the time for the U.S. to take bold concerted action across STEMM sectors.
The STEMM Opportunity Alliance (SOA), a new landmark organization led by the American Association for the Advancement of Science (AAAS) and the Doris Duke Charitable Foundation (DDCF), is coordinating this effort with over 90 institutional partners across multiple sectors combining to account for over $1.2 billion in work and investment in initiatives that will advance action across five national STEMM Equity and Excellence pillars. More than $4 million has been committed to date to launch SOA; these pledges will serve as a force multiplier for the major strategic actions to expand STEMM opportunity being driven by departments and agencies across the U.S. government.
The following highlighted actions are among the commitments announced today. A full list of SOA funders, partners, and private commitments is available here.
Actions to provide holistic and lifelong support for learners, teachers, workers and communities to participate in and contribute to science and technology
Lasker Foundation: The Lasker Foundation will partner with Research!America to do a landscape analysis of communications training programs for scientists in the US, to help identify gaps and to design initiatives to fill those gaps. This initiative is aimed at helping to create a diverse cadre of communicators who will reach out widely to engage the public with science and scientists, as part of efforts to increase public trust and support for science.