Health directors reiterate use of masks, avoiding large gatherings heading into holiday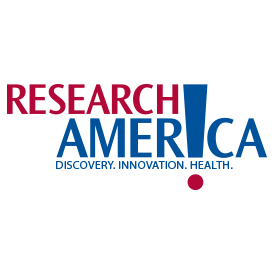 Held each year on the Monday before Thanksgiving, Public Health Thank You Day is a time for local health directors to show their appreciation for the work of doctors, nurses and other community health professionals in their respective communities.
But in the midst of a pandemic, health directors say the credit this year goes to everyone who has taken steps to slow the spread of the coronavirus.
"In a year where protecting public health has required sacrifices of every single Nebraskan, we really need to share Public Health Thank You Day with all of you," said Kim Engel, director of the Panhandle Public Health District in Scottsbluff.
Still, if you wanted to get something to show appreciation for the local health department districts across the state, the members of the Nebraska Association of Local Health Directors have a few ideas.
Wear a mask. Avoid confined spaces, close contacts and crowded areas. Keep your social circles small this holiday season.
It's not easy for local health departments to urge people to scrap Thanksgiving and Christmas plans with their extended families, Engel said in a Zoom call featuring public health directors Monday afternoon.
The recommendations to spend the holidays with only those in your household, or to get together over FaceTime affect people such as Engel, too, who said she's missed out on activities with her children and grandchildren.
"We all need to do more now," Engel said. "The current situation is more severe than we have seen yet during this pandemic."
The recurring theme from the health directors Monday, though, was using a mask to prevent the spread of COVID-19, a respiratory virus.
Gov. Pete Ricketts has rebuffed calls from doctors, public health directors and infectious disease experts at the University of Nebraska Medical Center to implement a statewide mask mandate, saying it would "breed resistance" and lead to further spread of the virus.
The lack of a universal requirement for masks has led to piecemeal efforts from local health departments, who have tried to implement "next best strategies" to stem the spread of COVID, said Dr. Brady Beecham of Lexington.
Beecham, a board member of the Two Rivers Health District, said universal masking is the best strategy to keep Nebraskans safe until a vaccine can be delivered to a big portion of the population.
Without a mandate, doctors and public health experts have tried to educate Nebraskans on the benefits of wearing a mask, pointing to studies that show mask mandates have reduced community spread of COVID compared to places where no mandate is in place.
"To get maximum benefit of masking, we all have to do it," Beecham said.
Engel said there has not been any mask requirements in the Panhandle Health District, where, like the rest of the state, coronavirus cases are surging and putting a strain on health care facilities.
She said efforts by school districts and businesses have led to an increase in mask wearing in recent weeks, adding she believes more would wear a mask if it were required.
"I believe it takes more than hoping people will do the right thing," Engel said. "Policies have a lot of 'oomph' in getting people to make that right choice."
Dr. James Lawler, an infectious disease expert at UNMC, said a statewide mask mandate would increase compliance the same way seat belt laws increased use of the life-saving devices.
One by one, at the end of the teleconference call, each of the health directors reiterated the importance of the "Do Right, Right Now" campaign in the days and weeks ahead.
Pat Lopez, director of the Lincoln-Lancaster County Health Department, said the best thing all Nebraskans can do is listen to the science-based guidance of public health officials.
"The most critical thing right now is for all of us to do our part and to do it together as a whole state so that we can impact the curve," Lopez said. "We've done it before."