First-of-its-Kind Report: U.S. Researchers Most Concerned Globally About Fighting Misinformation and Tackling Increased Online Abuse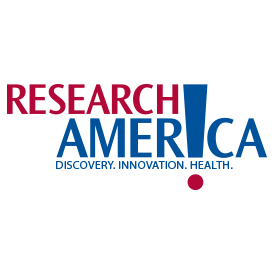 Elsevier and Economist Impact Announce Findings from "Confidence in Research" Global Collaboration
Note: In collaboration with Elsevier, Research!America organized and led the U.S. expert roundtable for the Confidence in Finding initiative; you can watch highlights from the U.S. roundtable.
NEW YORK — Nov. 8, 2022
Elsevier, a global leader in research publishing and information analytics, released the results of a landmark global survey, conducted jointly with Economist Impact , showing that U.S. researchers surveyed believe the public's understanding of the scientific research process actually deteriorated during the pandemic despite increased public scrutiny on research findings. Surveyed researchers also expressed significant concerns about online abuse that they are experiencing as well as a surge in the release of misinformation.
"Over the past two years, we have all witnessed the very public debates on the latest COVID-19 research and who and what to trust and believe," said Ann Gabriel, U.S. Confidence in Research Lead and Senior Vice President of Global Strategic Networks at Elsevier. "According to the hundreds of U.S. researchers we connected with, expectations of the researcher's role in scientific communication have shifted considerably over the last few years. Something very apparent in our study with Economist Impact was that in addition to their regular research activities, researchers now also work increasingly to combat false and misleading information as well as online abuse, and they want support to do so."
One significant finding from the Confidence in Research report shows almost half of U.S. researchers (44%) say they've experienced or known someone who has experienced some form of abuse or acrimonious interaction online – the highest number of any country surveyed. This is all the more challenging, given only 13% of U.S. researchers surveyed said they have high confidence communicating research findings via social media. Top challenges highlighted by U.S. researchers include the politicization of research, oversimplification of complex research, and a lack of public understanding of how research is conducted.
The global report includes a survey of 3,144 researchers across Europe, North America, Latin America, Middle East, Africa, and Asia, as well as interviews and roundtables with scholars across the world, conducted over the past 9 months. Elsevier worked in partnership with leading science and research organizations, including Research!America. The global data was presented today at the Falling Walls Science Summit in Berlin, Germany.
"The pandemic spotlighted science — a good thing! It also raised questions for scientists and researchers about how they communicate their work. The research community has an opportunity and a responsibility to improve the public understanding of the scientific process and make changes for the better to help take advantage of science's moment in the spotlight," said Mary Woolley, President, and CEO of Research!America.
"Bolstering researchers' communication skills is key," said Woolley. "Researchers are calling on institutions to better support and reward researchers to develop the skills to facilitate meaningful engagement between researchers and the public. There is much to gain from building these pathways; there is much to lose if we don't."
Of the U.S. researchers surveyed, 78% believe the pandemic has increased the importance of separating good, quality information from misinformation; 79% feel the pandemic increased the importance of science bodies and researchers explaining and communicating their research better. What's more, 27% say they now view publicly countering false or misleading information as an important part of their role in society.
For more information on the Confidence in Research report visit: www.elsevier.com/confidence-in-research
About Economist Impact
Economist Impact combines the rigor of a think-tank with the creativity of a media brand to engage a globally influential audience. We believe that evidence-based insights can open debate, broaden perspectives, and catalyze progress across three core areas of expertise and leadership including sustainability, new globalization, and health. The services offered by Economist Impact previously existed within The Economist Group as separate entities, including EIU Thought Leadership, EIU Public Policy, Economist Events and SignalNoise. Our track record spans 75 years across 205 countries. Along with creative storytelling, events expertise, design-thinking solutions, and market-leading media products, we produce framework design, benchmarking, economic and social impact analysis, forecasting and scenario modelling, making Economist Impact's offering unique in the marketplace. Visit www.economistimpact.com for more information.
About Elsevier
As a global leader in information and analytics, Elsevier helps researchers and healthcare professionals advance science and improve health outcomes for the benefit of society. We do this by facilitating insights and critical decision-making for customers across global research and health ecosystems. In everything we publish, we uphold the highest standards of quality and integrity. We bring that same rigor to our information analytics solutions for researchers, health professionals, institutions, and funders.
Elsevier employs 8,700 people worldwide. We have supported the work of our research and health partners for more than 140 years. Growing from our roots in publishing, we offer knowledge and valuable analytics that help our users make breakthroughs and drive societal progress. Digital solutions such as ScienceDirect, Scopus, SciVal, ClinicalKey and Sherpath support strategic research management, R&D performance, clinical decision support, and health education. Researchers and healthcare professionals rely on our 2,700+ digitized journals, including The Lancet and Cell; our 43,000+ eBook titles; and our iconic reference works, such as Gray's Anatomy. With the Elsevier Foundation and our external Inclusion & Diversity Advisory Board, we work in partnership with diverse stakeholders to advance inclusion and diversity in science, research, and healthcare in developing countries and around the world.
Elsevier is part of RELX, a global provider of information-based analytics and decision tools for professional and business customers. www.elsevier.com.
About Research!America
Research!America is a non-profit medical and health research advocacy alliance which advocates for science, discovery, and innovation to achieve better health for all.
Together, with our member organizations that represent a vast array of medical, health and scientific fields, we work to: 1) Achieve funding for medical and health research from the public and private sectors at a level warranted by scientific opportunity and supported by public opinion. 2) Better inform the public of the benefits of medical and health research and the institutions that perform research. 3) Motivate the public to actively support medical and health research and the complementary sciences that make advances possible. 4) Promote and empower a more active public and political life by individual members of the research community on behalf of medical and health research, public health, and science overall.
Since 1992, Research!America has commissioned public opinion surveys in an effort to understand public support for medical, health, and scientific research. For more, read the latest volume of America Speaks!, our annual poll data summary, and visit www.researchamerica.org.