House FY24 Appropriations Bill Risks Drastic Harm to R&D and Public Health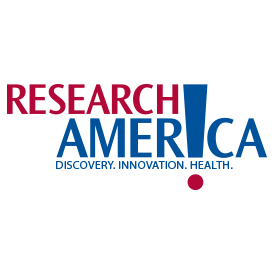 Today, the House Appropriations Committee majority released its draft of the Fiscal Year (FY) 2024 Labor, HHS, Education, and Related Agencies spending bill, proposing glaring cuts to vital research and public health agencies. These cuts are at odds with the will of the American people and would contravene American health, prosperity, innovation, opportunity, and global competitiveness.
The bill would cut the National Institutes of Health (NIH) budget by $2.8 billion, or 5.9% relative to FY23 spending levels, a dramatic reversal from the bipartisan commitment to significantly increase the volume of research NIH conducts and funds. The legislation would also cut funding for the Advanced Projects Agency for Health (ARPA-H) by $1 billion or (66%) just as this DARPA for revolutionary medical breakthroughs is ramping up. These proposed decreases threaten research conducted throughout the U.S. from universities to research institutes to small business start-ups. Accelerating medical and public health progress through research should transcend party and politics – all of our lives are at stake.
Furthermore, the legislation would also slash the Centers for Disease Control and Prevention (CDC) budget by $1.6 billion, a catastrophic drop of more than 17%, and eliminate funding for the Agency for Healthcare Research and Quality (AHRQ). CDC is our nation's public health first responder, on the ground day-in and day-out addressing a staggering number of public health threats. AHRQ conducts and funds the research that bridges medical progress and quality healthcare. The damage caused by these proposed budget cuts would be dramatic.
In a national public opinion survey commissioned by Research!America earlier this year:
More than 8 in 10 Americans (92% of Democrats, 78% of Republicans, and 76% of independents) agree basic research which advances the frontiers of knowledge should be supported by the federal government.
63% of Americans are willing to pay $1 dollar more per week in taxes in support of medical and health research (72% of Democrats,57% of Republicans, and 60% of Independents).
91% of Americans (95% of Democrats, 94% of Republicans, and 87% of independents) agree it is important for the U.S. to be a global leader in science and technology.
More than 3 in 4 Americans (85% of Democrats, 71% of Republicans, 73% of independents) say R&D investment is creating employment opportunities for people in this country.
Patients, and we are all patients, are waiting for the public and private sector-driven R&D that fuels medical progress. We strongly urge Congress and the Administration to work together to realize the will of the American people when it comes to supporting R&D and innovation.  Boosting rather than starving funding at NIH, FDA, CDC, ARPA-H, AHRQ, and NSF, is a necessary, tangible, and high-return investment in U.S. and global health, prosperity, and security.
Contact Tim Haynes, Senior Director of Communications, at 571-482-2737 or thaynes@researchamerica.org with press inquiries.
About Research!America
Research!America is a non-profit medical and health research advocacy alliance which advocates for science, discovery, and innovation to achieve better health for all. Visit www.researchamerica.org.