Senate FY24 LHHS Appropriations Bill Shows Bipartisan Support for R&D Priorities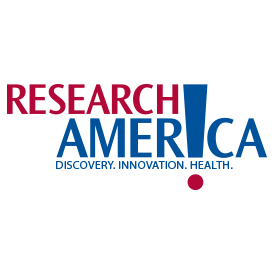 Update, August 1: FY24 Budget Chart – Appropriations
We applaud the extraordinary leadership displayed by Senate Appropriations Committee Chair Patty Murray (D-WA), Vice-Chair Susan Collins (R-ME), Subcommittee Chair Tammy Baldwin (D-WI), and Ranking Member Shelley Moore Capito (R-WV) in yesterday's passage of Labor, Health and Human Services, Education, and Related Agencies (LHHS) legislation.
The Committee laid down an important marker for the appropriations process going forward by protecting and growing funding for the National Institutes of Health – the world's largest and most prolific incubator of life saving medical and health research. In a national public opinion survey Research!America commissioned earlier this year, a majority of Americans from both sides of the aisle believe the U.S. should invest more taxpayer dollars to advance science and technology. In fact, majorities from both sides of the aisle would be willing to spend $1 more in taxes each week if they were sure that all of the money would be spent on medical and health research.
We commend the Committee for including funding needed to address such widespread and devastating public health challenges as the opioid and mental health crises, and for continuing to strengthen U.S. public health capacity by investing in the Centers for Disease Control and Prevention.
With these and other investments, including supporting the boundary-breaking, public-private projects ARPA-H is advancing, building our biosecurity capacity, and equipping the Agency for Healthcare Research and Quality to bridge the evidence gap between the development of new medical interventions and their integration into the healthcare system, the Committee is clearly attuned to the strategic imperatives of our nation and the needs and expectations of the American people.
Research!America stands ready to work with members from both sides of the aisle, in both chambers, to build off this blueprint with the goal of achieving final legislation that goes bolder, reflecting the urgency of deadly diseases, the public health threats that bare down on our nation, and the significance of research to global economic leadership and competitiveness.
Contact Tim Haynes, Senior Director of Communications, at 571-482-2737 or thaynes@researchamerica.org with press inquiries.
###
About Research!America
Research!America is a nonprofit medical and health research advocacy alliance which advocates for science, discovery, and innovation to achieve better health for all. Visit www.researchamerica.org.